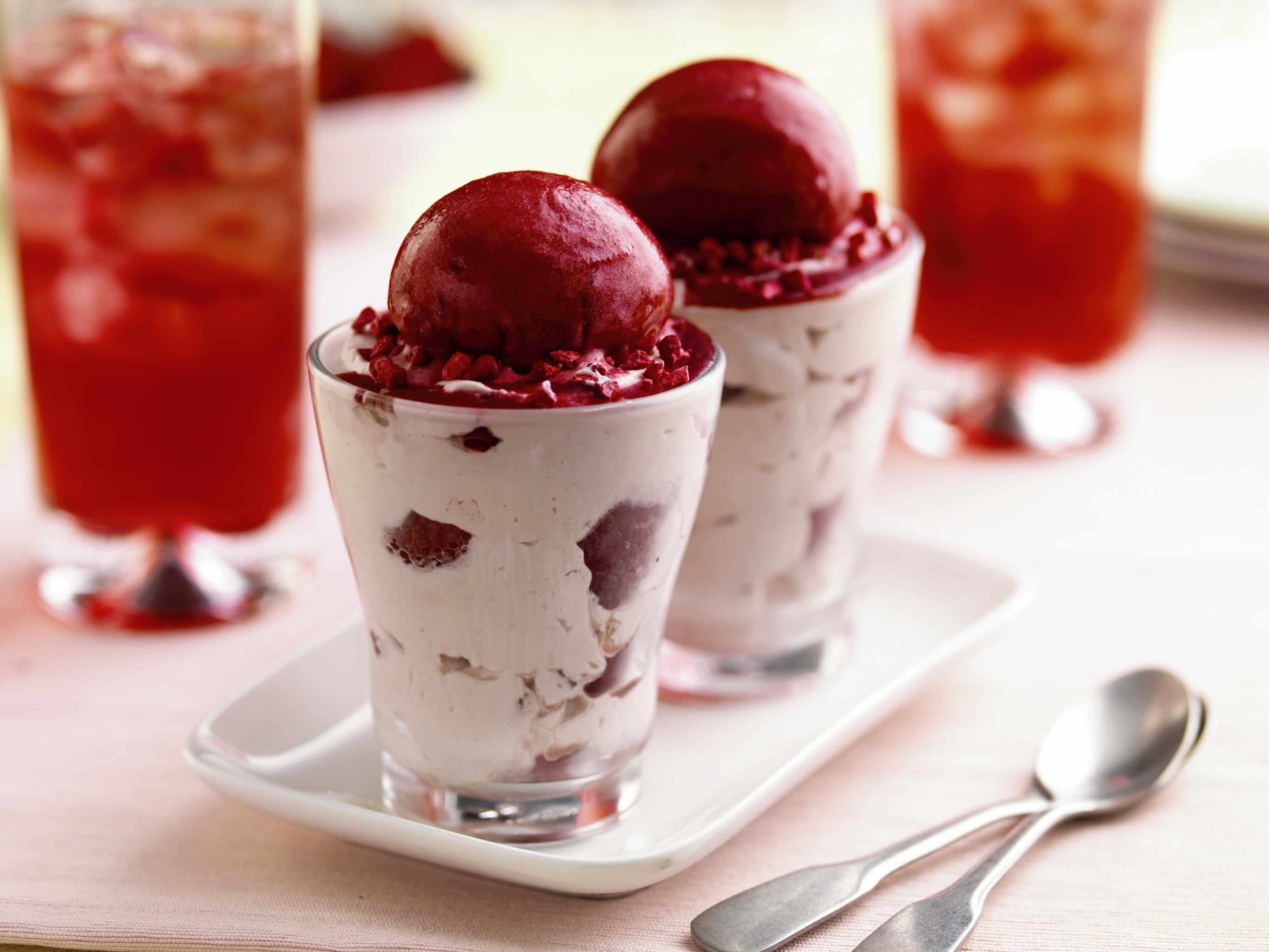 Crabbie's & Stem Ginger Parfait with Raspberry Sorbet
Prep Time: 10 mins
Freezing Time: 2 hours
Serves: 4
Ingredients
4 egg whites
600ml double cream
250g sugar
100g of stem ginger
200ml Crabbie's Original OR Scottish Raspberry Alcoholic Ginger Beer
Small tub of raspberry sorbet
100g of fresh raspberries
Method
Pour the Crabbie's into a pan and bring to the boil. Continue to boil the Crabbie's until reduced by 2/3. Let it cool.
Finely chop the stem ginger.
Whisk up the cream in a large bowl to a soft peak.
In a separate bowl whisk the eggs whites until they become a light white colour then slowly add the sugar, fold into the cream and add the Crabbie'sreduction and stem ginger.
Place a small amount of the mixture into the glass, add raspberries then keep laying the parfaitand raspberries until the glass is full. Set in freezer for about 2 hours.
Scoop some raspberry sorbet on top.
Crabbie's Mexican Chicken and Chorizo One Pot
Prep: 15 minutes
Cook: One hour 20 minutes
Serves: 4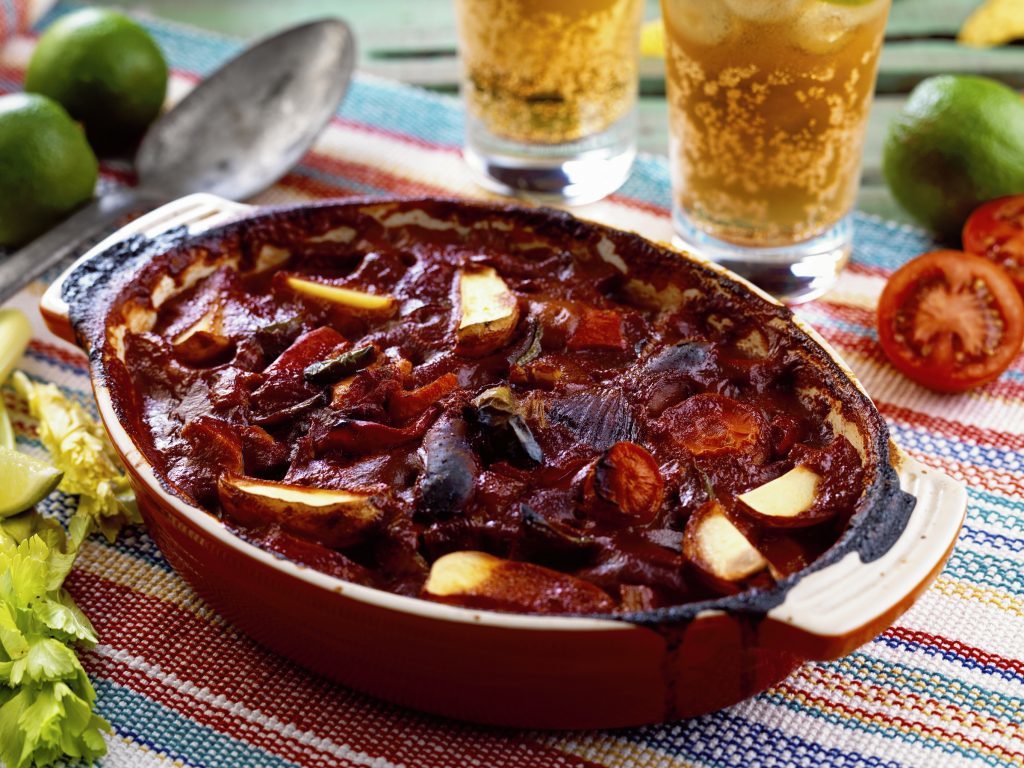 Ingredients
1 kg of large chicken breasts, diced
300g chorizo
400g chopped tomatoes
1 500ml bottle of Crabbie's Original Alcoholic Ginger Beer
3 x peppers (1 red, 1 yellow, 1 orange)
1 large onion
500g new potatoes
4tbsp Cajun spice mix
1 lime
500g fresh coriander
Method
Dice all the vegetables and potatoes.
Heat oil in a large casserole dish, saute the vegetables until soft.
Add the chicken, chorizo and spices, cook for 5 minutes.
Add the Crabbie's Original Alcoholic Ginger Beer and tinned tomatoes, squeeze in lime juice.
Season with salt and pepper.
Place the lid on the casserole dish and cook on a low heat for 1 hour.
Add water if needed during cooking.
Garnish with chopped coriander and serve.