A delicious aroma of homemade soup fills the air as a group of hungry diners tuck in. But this isn't any ordinary lunch – it's Soup 'n' Soul, a gathering each Wednesday from 12 noon onwards in Dundee's St Paul's Episcopal Cathedral, and part of the network of local organisations helping those less fortunate than us or in need of company, comfort or just a hot meal.
As the name suggests it provides a hot bowl of homemade soup, bread, butter, cakes and a hot drink for anyone who wants or needs it. The Very Rev. Jeremy Auld, the provost of the cathedral, explains: "The 'soul' bit is about community. There are many people around the city who not only look for physical sustenance but also for company," he says.
During my visit – a gloriously hot summer's day – around 20 people call in for lunch. There's a young Big Issue seller who is on his way from Edinburgh to Aberdeen and is taking advantage of the tasty fare to keep him going for the next 24 hours; then there's a beggar wrapped in a blanket who is a regular at the table; meanwhile a couple of elderly folk are enjoying a blether over lunch. Despite the different back stories and ages, the conversation flows freely and there's no sense of awkwardness.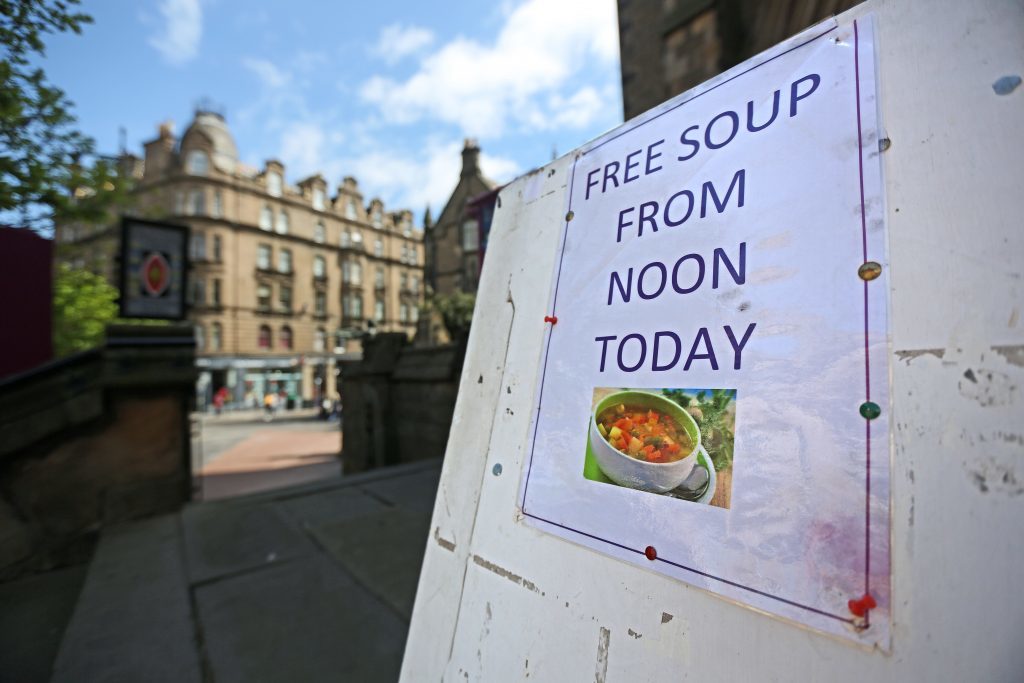 Jeremy believes that a friendly welcome, the volunteers, who include a recovered addict, and cathedral staff sitting with those who come for soup is every bit as important, if not more so, as the soup itself.
"Most people 'down on their luck' have a story that they want to share," he says. "They want to be listened to and heard and this is a fundamental part of the soup 'n' soul ministry. It definitely does not seek to proselytise but the motivation is one rooted in the Christ's call to love one another and to hospitality."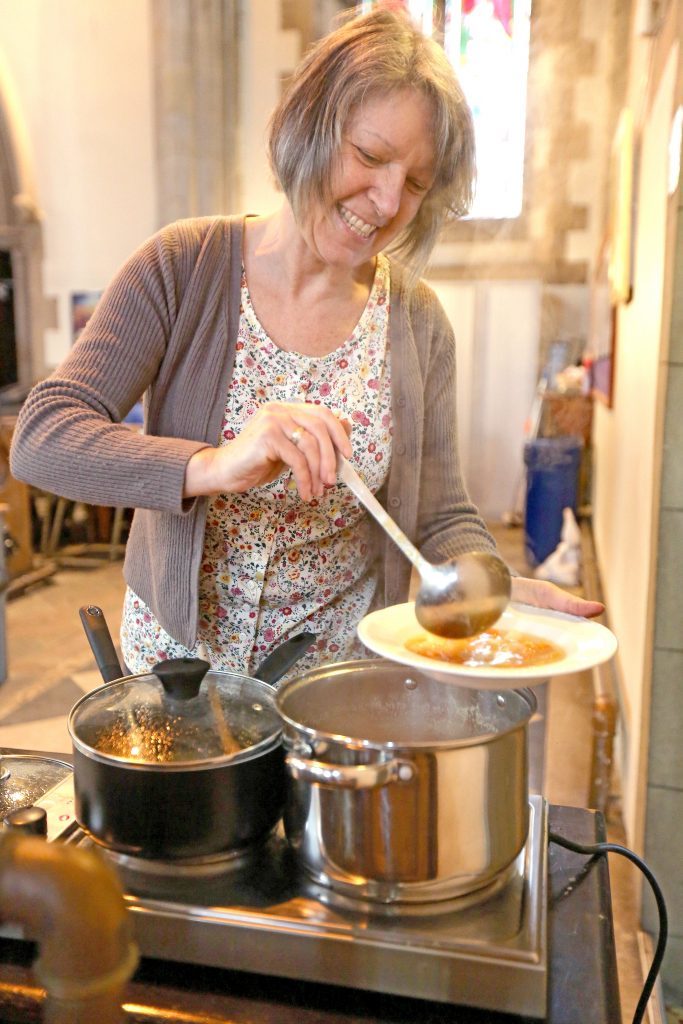 Soup 'n' Soul was set up in 2014-15 as part of the Dundee Centre of Mission; funded by donations from members of the cathedral and St Luke's congregations, there's no charge for any of the soup or other items.
"It is open to anyone although we do tend to have our regulars," says Jeremy. "Some are homeless, many are not. What they all have in common is the enjoyment of sharing in good soup and conversation in an atmosphere that never seeks to judge.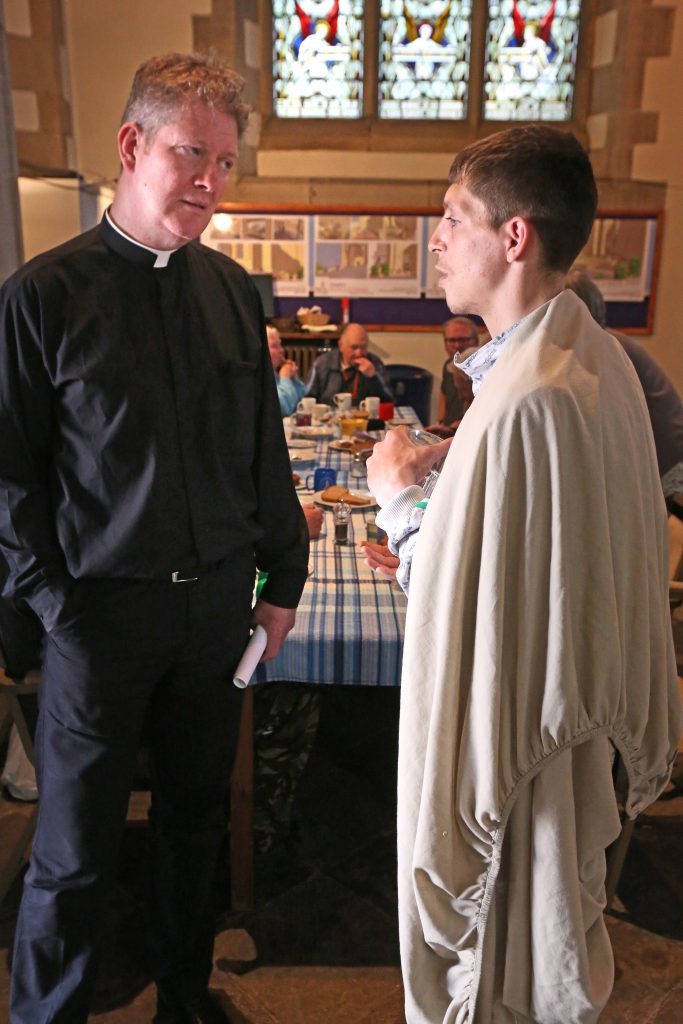 "Many people say that they look forward to Soup 'n' Soul as a highlight in their week."
Thanks to local churches and other organisations, there's provision for a free hot meal every single day in the week in Dundee, and Jeremy points out there's a great network of people doing important work for those in need around the city.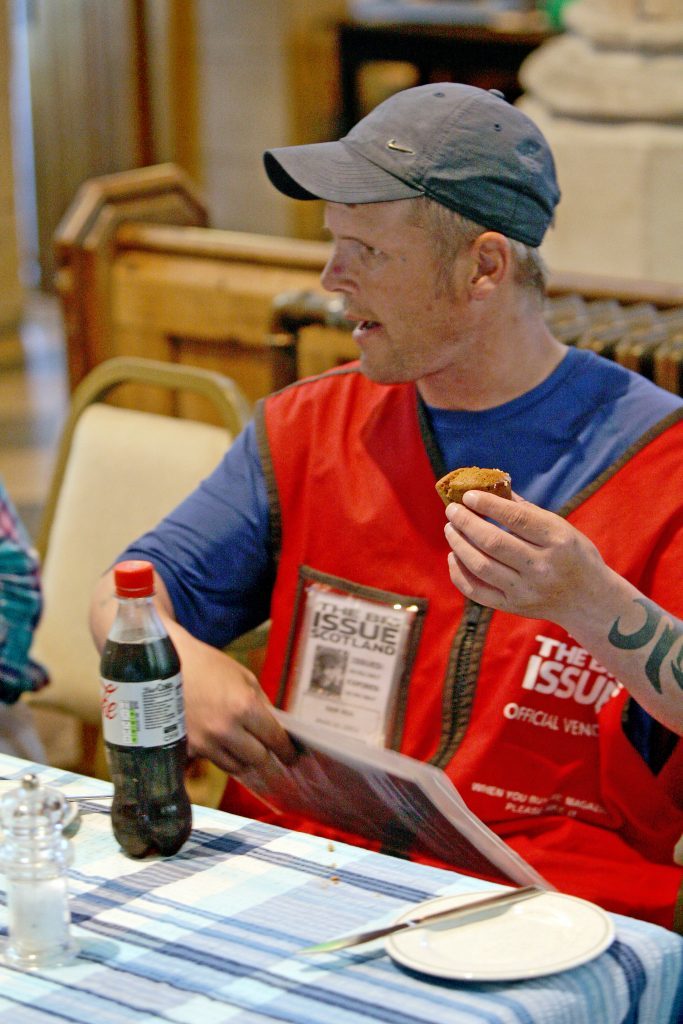 "There are, of course, the hostels that do great work such as the Salvation Army, the Cyrenians, Transform etc, and there are the food banks," he says. "The Methodist Church has recently opened a clothes bank and the Steeple offers parish nursing but there is also a network of churches, charities and other voluntary organisations called DD, which as well as being an acronym for Dundee Drop-Ins, plays on the city centre postcode of DD1."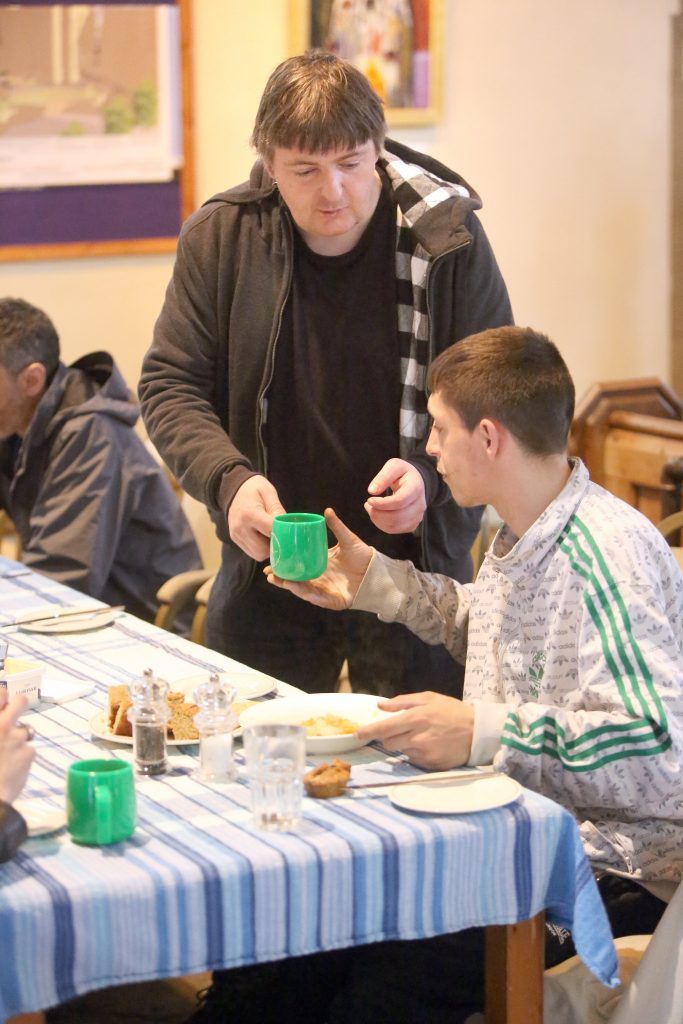 Complementing the valuable work by DD1, a small Christian charity called Eagles Wings was founded about 17 years ago when founders Mike and Fiona Cordiner felt moved to try and help the many homeless folk they met during prayer walks in Dundee city centre. They started off taking rucksacks full of sandwiches and flasks of hot drinks to the people they met and then evolved to cars, caravans, and now a truck with an oven and fridge that takes to the streets four nights a week.
Alison McDevitt, a volunteer with the charity, says: "We meet many different people – some have addictions or mental health problems, some are socially isolated or lonely. Almost without exception there is a history of poverty and pain. We welcome everyone who comes along with acceptance and warmth."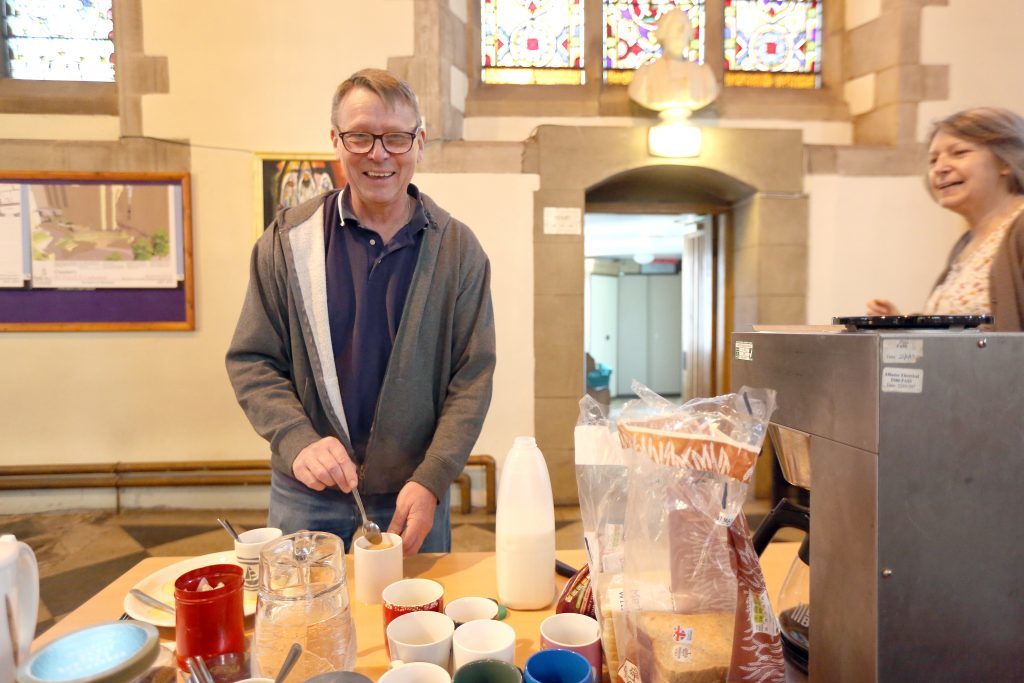 Eagles Wings is also about changing attitudes towards the homeless, addicts and those with mental health problems, and getting them the help they deserve.
"Often there are so many barriers to receiving help and care that it seems impossible to those facing crisis. This creates a catch 22 situation – trying to escape the cycle," she explains.
"Luckily there are many agencies working to help the homeless and addicted in Dundee and we have close links with the council Connect team who offer advice."
The charity has helped many people to escape their addictions by referring them to rehab and providing ongoing support.
"It is really encouraging for us when we get positive feedback," says Alison. "Folks often say they find our drop-in to be welcoming and accepting.".