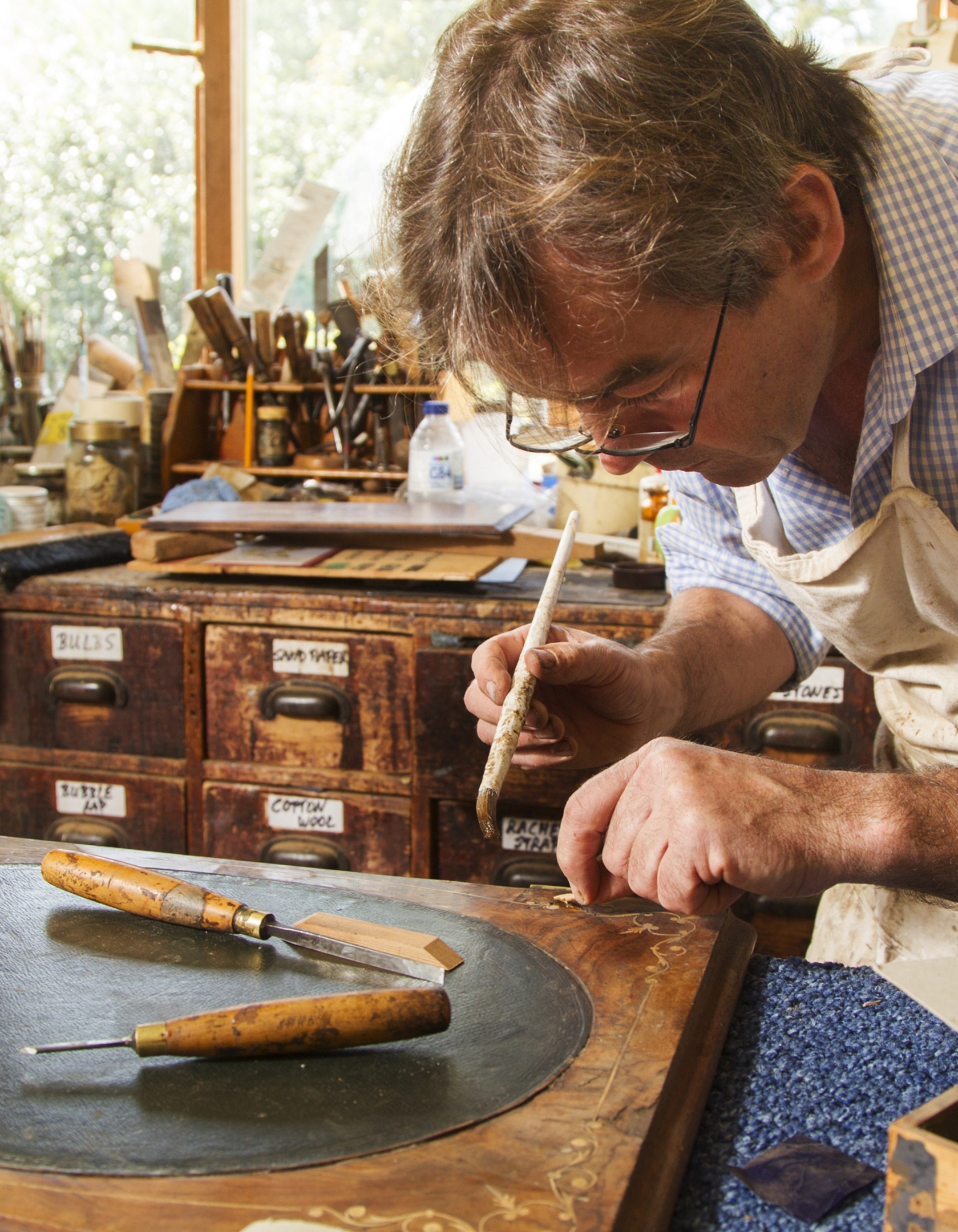 Restoring antique furniture is a labour of love for Jeremy Gow, repairing the link between past, present and – he hopes – the future. Caroline Lindsay finds out more
When Jeremy Gow was at school, the only lesson he really looked forward to was woodwork. But that didn't matter because those lessons were to set him up for a lifetime of breathing life back into antique furniture and restoring it to its former glory.
Inspired by what he'd learned at school, he enrolled on an antiques course when he was 17, and quickly realised that this was a world he wanted to part of.
"The hardest thing was getting that first job when you know very little," Jeremy, now 52, recalls. "As my then-boss said years later: 'Jeremy, you were a pain to employ – you were constantly asking questions.'"
As an apprentice working for a restorer in the Perthshire village of Rait, he earned £25 per week and lived in a caravan with a dog. But though he was pretty hard up, it was the wealth of information he was picking up that really mattered.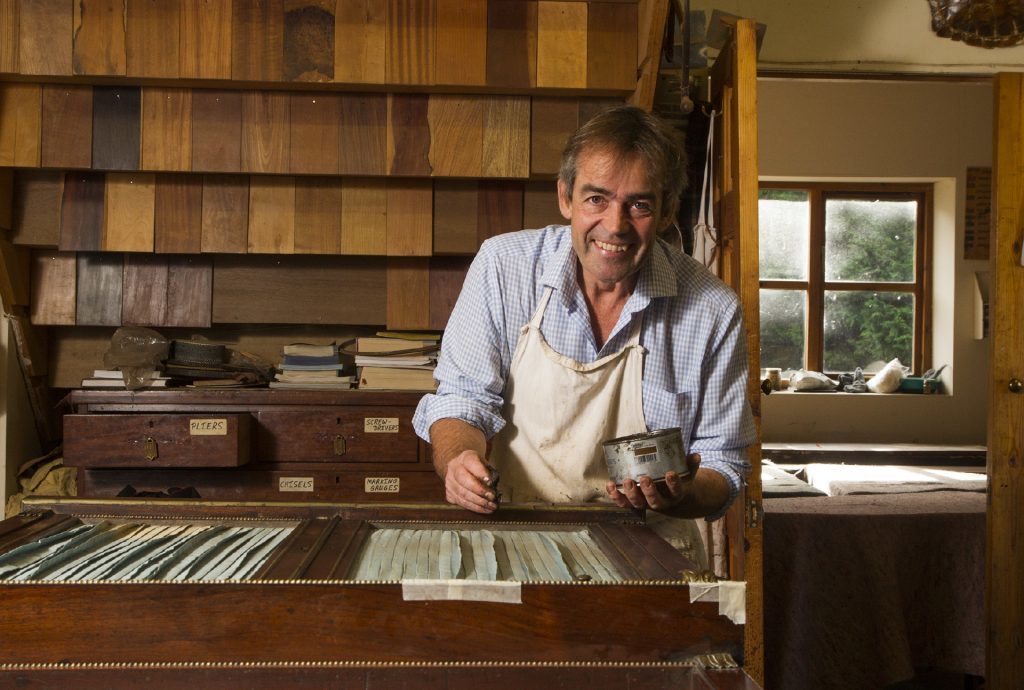 "The antiques trade was very buzzy back then, with lots of buyers from all over the globe. I learned so much and soaked up knowledge on antiques and their restoration," he says.
"I consider myself very lucky to have found something I was interested in so early in my career."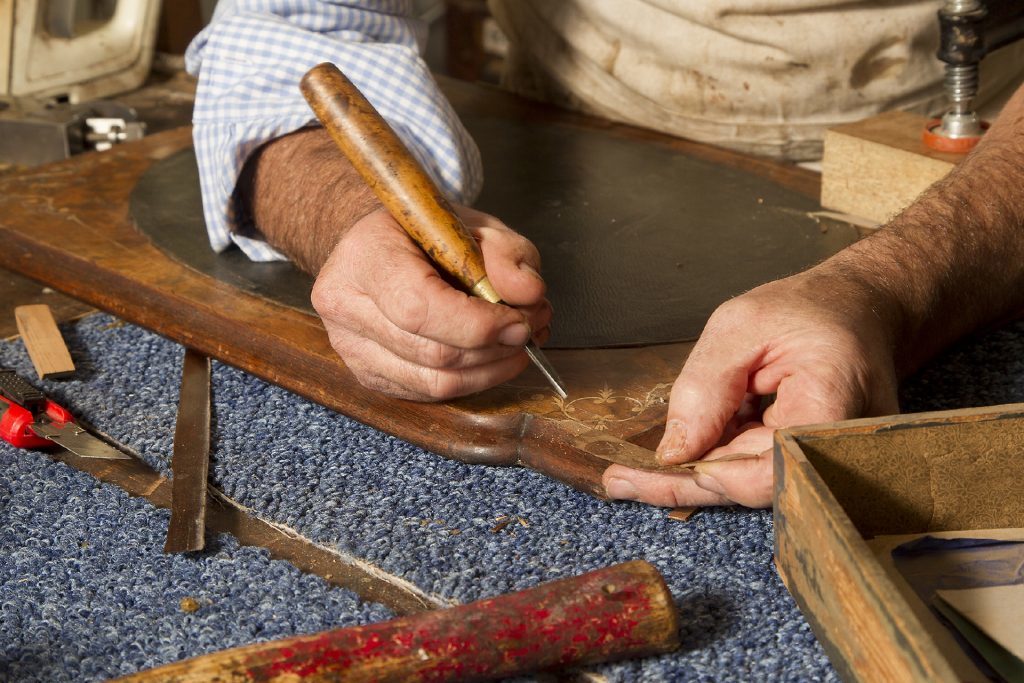 An antique is a piece that is more than 100 years old and today Jeremy, the only British Antiques Furniture Restoration Association member in Scotland, owns many items that reflect his love of beautiful wood and old craftsmanship.
"Antiques are timeless pieces which will still have value far longer than anything from the High Street. Each piece is individual can work in both old and new houses," he says.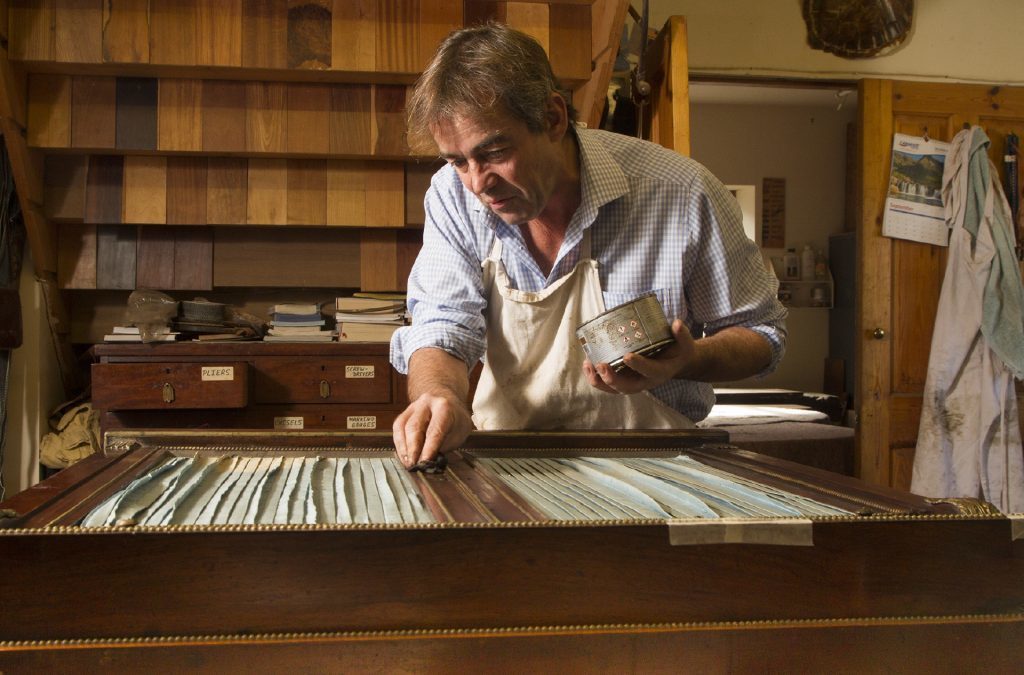 From his workshop on Pitscandly Farm in Angus, where he also farms deer, Jeremy holds one-, three-, and four-day courses teaching the art of antique restoration and passing his passion on.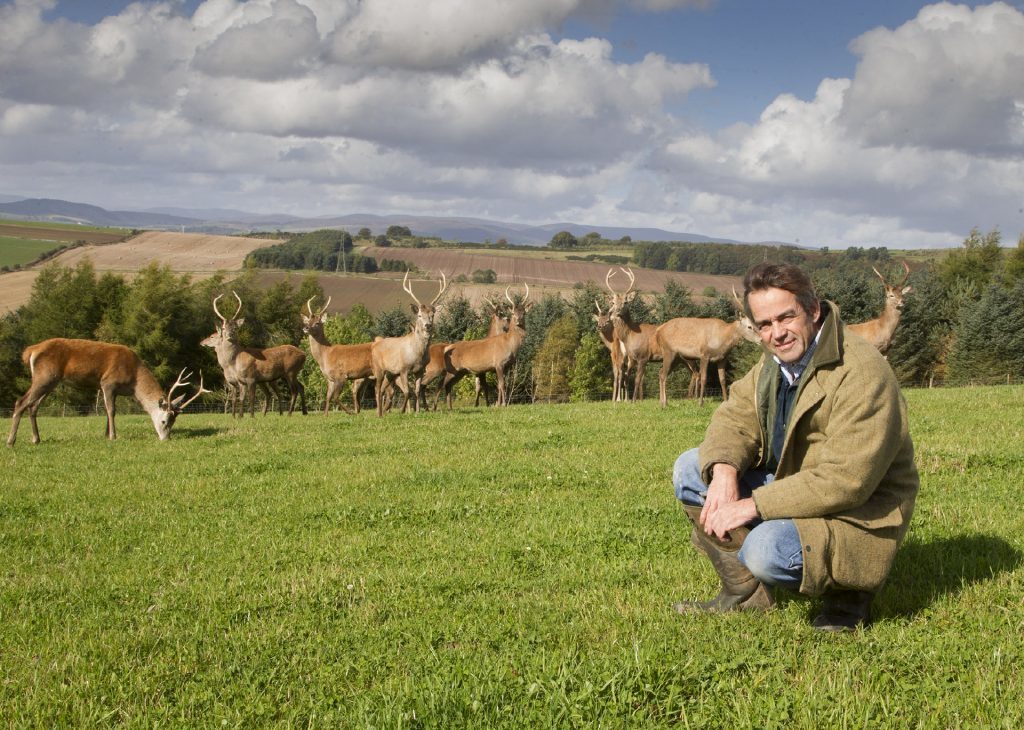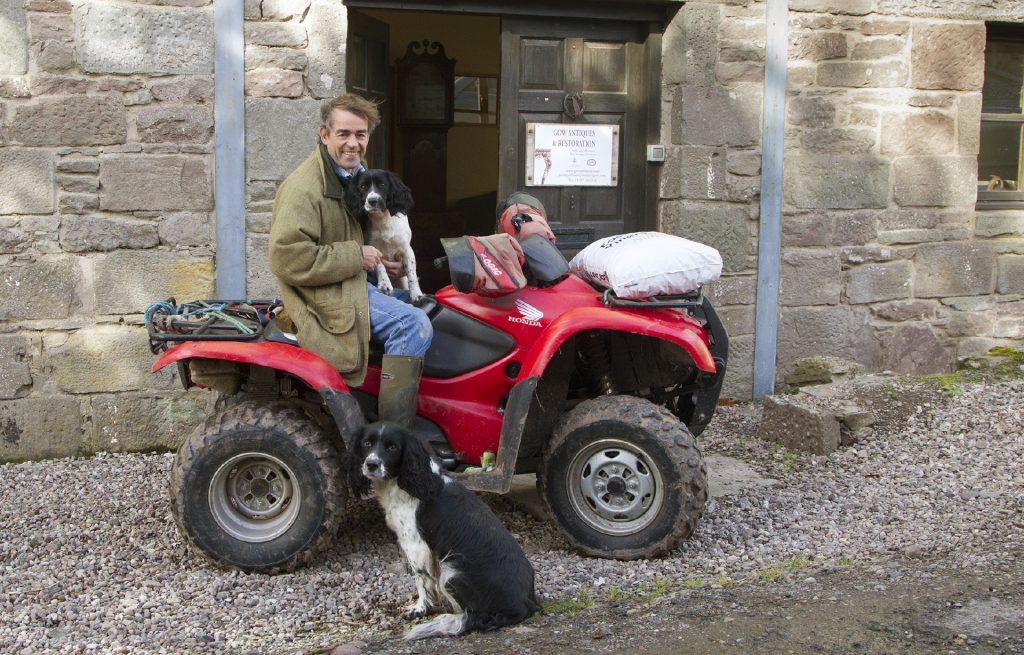 "I love antiques and feel that they are so under-appreciated," he sighs.
"The craftsmanship of something made years ago with great skill and all by hand is so special, and isn't replicated today. The depth of colour and the patina developed over time is beautiful and modern furniture just doesn't compare.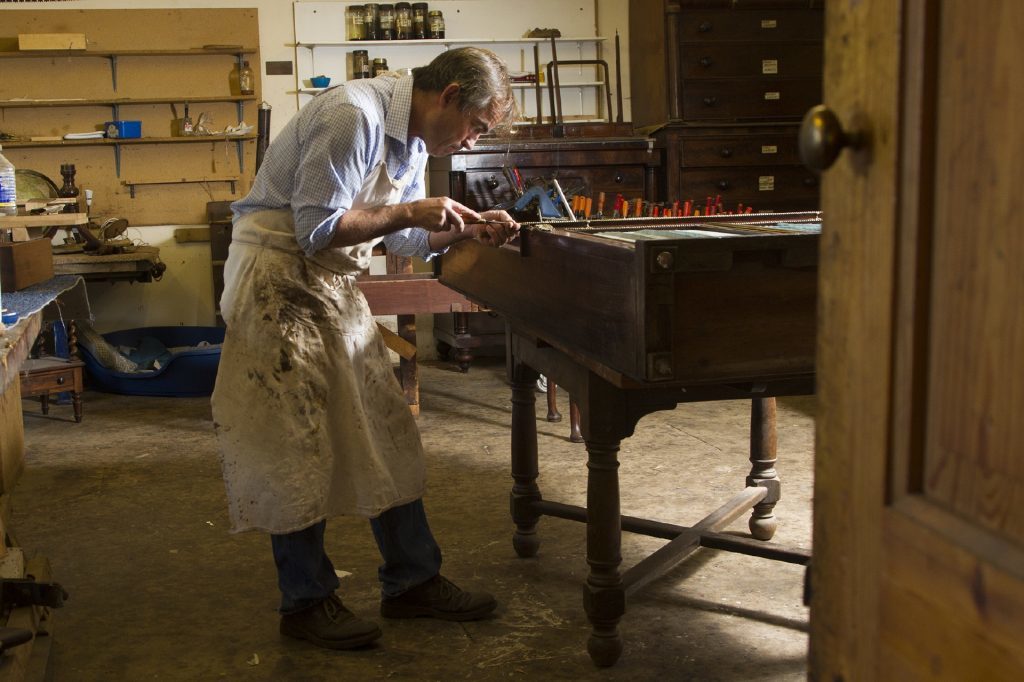 "When I restore a piece it's wonderful to see it being brought back to life again, despite how damaged and neglected it might be," he smiles.
It can take anything from an hour to a year to restore an item, depending on what it is, and Jeremy describes the painstaking process.
"The first job is sorting out any construction problems, then lifting the veneer and repairing missing pieces," he explains. "Finally I restore the original finish and sometimes a piece will need to be completely French polished again."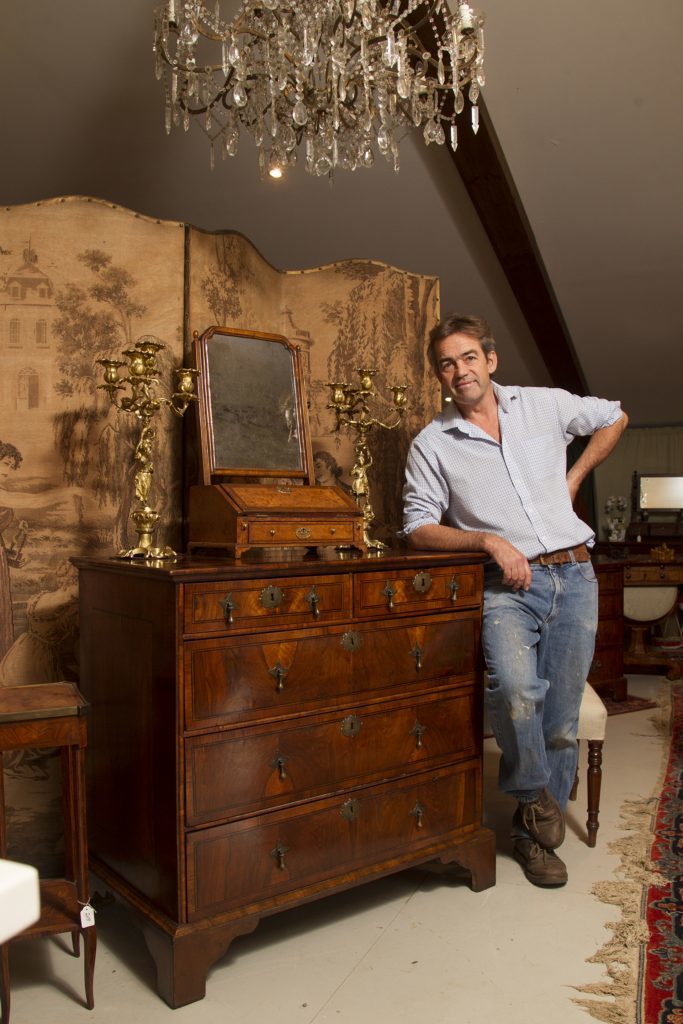 He uses very little machinery – a circular saw, a planer and a bandsaw – but it's mostly down to good old-fashioned elbow grease and small hand tools."
Jeremy hopes that some of his passion for the past will rub off on the younger generation and prevent the art of antique restoration from dying out.
"My aim is for my courses to ignite the same spark that started me off more than 30 years ago," he concludes.
www.gowantiques.com