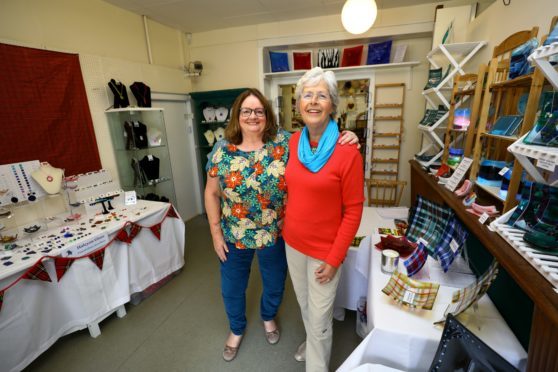 When Julia Swann moved in to her 1930s house a few years ago, the front door had a broken stained glass panel. An estimate of around £500 for the repair inspired Julia to think about fixing it herself. With this in mind, she took glass lessons.
"It took an enormously long time and, with hindsight, it would have been £500 well spent," she laughs ruefully. However, her tutor was also an expert in fused glass and, loving the colours and textures they were working with, Julia was immediately drawn to trying it for herself.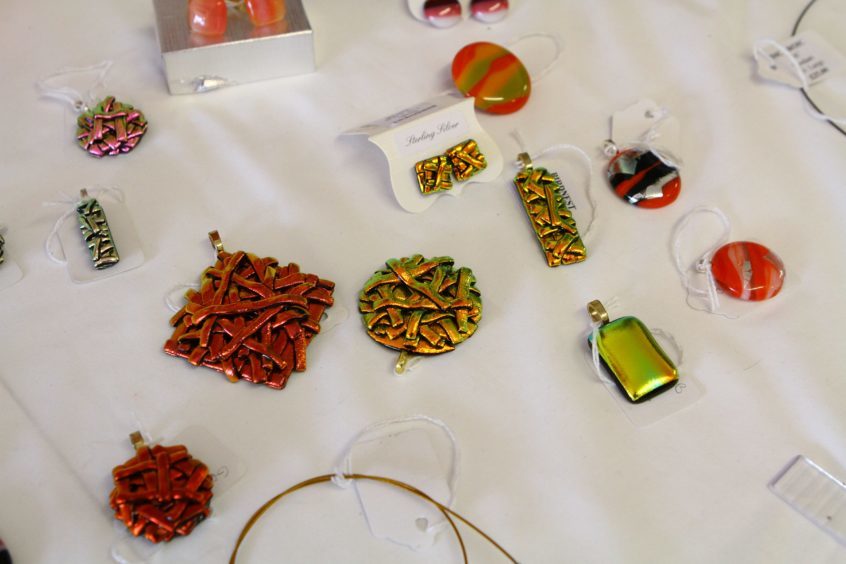 Several courses down the line, the former behaviour support teacher not only makes beautiful fused glass items, including decorative giftware, bowls, dishes, candle screens and clocks, but is also a dab hand at creating bespoke jewellery.
"On my very first course I met an image consultant called Hilary Hayes. She recognised my eye for colour and encouraged me to get in touch with local consultants with a view to making jewellery for their clients," Julia explains.
Despite being handy with a needle since primary school, no one is more surprised than Julia that she's a glass artist.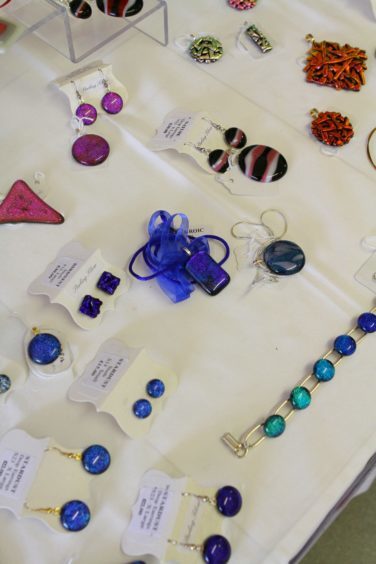 "I can't draw to save my life and never dreamed of attempting any kind of glass work," she smiles.
Julia works her magic, under the name Halycon Glass, in her studio overlooking the Tay.
"Initially, I think of a design, and have discovered that certain ones are more popular than others," she says. "The glass is first cut, thoroughly cleaned and then assembled before putting in the kiln where it is heated – temperatures and process times vary according to the finished item.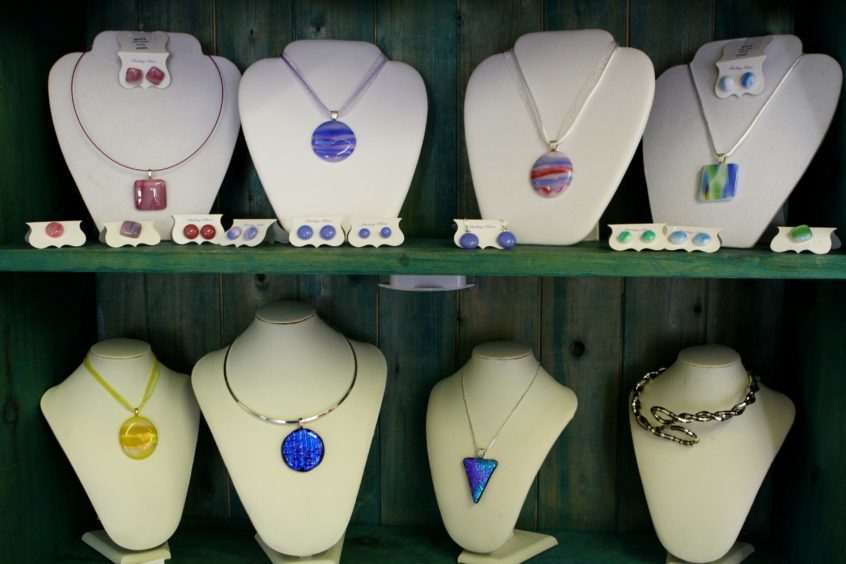 "After the 'cooking' is finished it then cools in the sealed kiln and is checked for imperfections."
To finish off an item of jewellery, Julia attaches a bail or earring stud to the glass with industrial glue and the client's choice of ribbon or other accessories.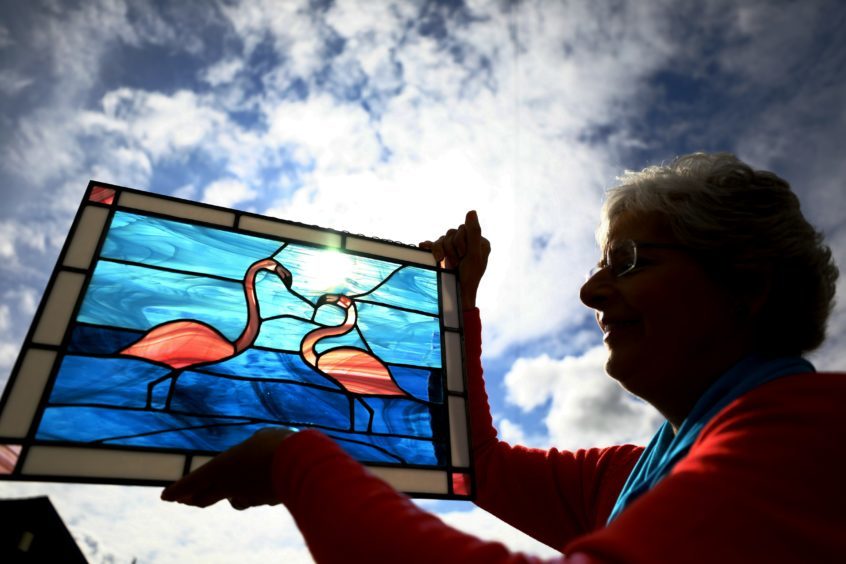 "My jewellery is inspired by nature – The Birdnest range reminded me of the stork's nests, and the sparkly ones of a starlit night," she says.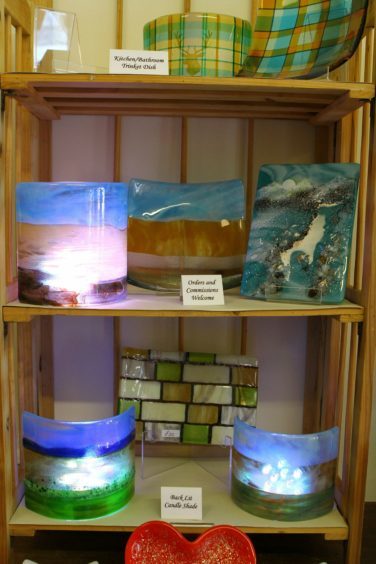 "I can make jewellery in a colour 'season' and 'personality' to suit each client and, choosing from an enormous range of glass, I can match outfits, or existing jewellery.
"I love jewellery commissions, and then receiving photos of clients wearing it," she says.
---
>> Keep up to date with the latest news with The Courier newsletter
---
The jewellery is available at local House of Colour stylists throughout the year and Julia also has a range of giftware in St Andrews Museum from time to time.
She and Hilary also recently held a successful pop-up shop in the Old Post Office in Edzell and hope to return in the run-up to Christmas.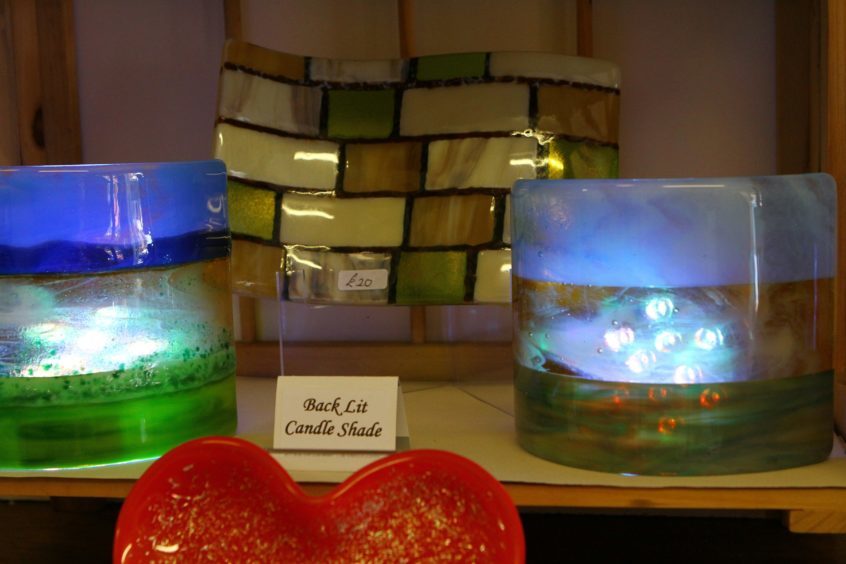 "I love the endless possibilities of working with fused glass," Julia muses. "I really enjoy making everything and each morning when I open the kiln is special, as I never really know exactly what is going to be in there. I love the colours and the ways they can be combined and that the results can be quite unexpected."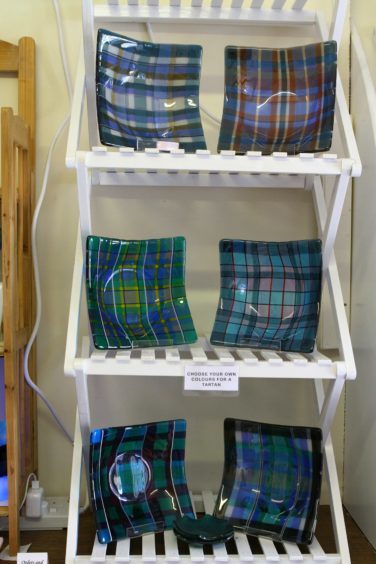 Her advice to anyone thinking about taking up a craft is not to spend money on equipment unless you know you're going to stick with it.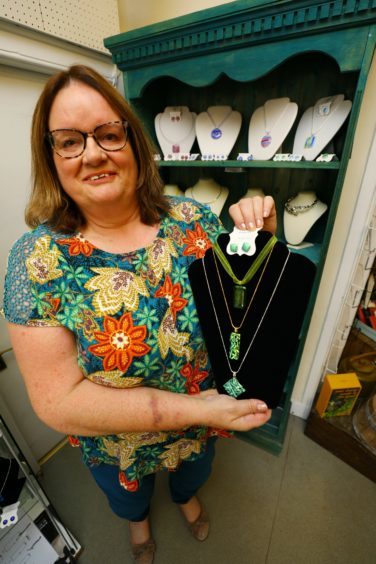 "Try a course first, and make sure you get good instruction. Nothing beats a quality tutor to guide and advise you," she says.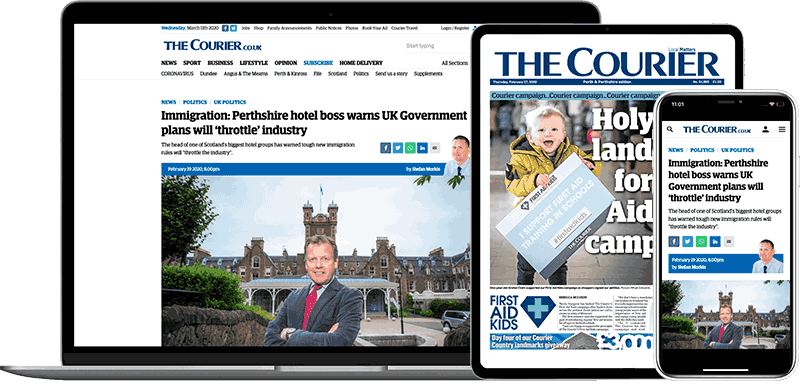 Help support quality local journalism … become a digital subscriber to The Courier
For as little as £5.99 a month you can access all of our content, including Premium articles.
Subscribe