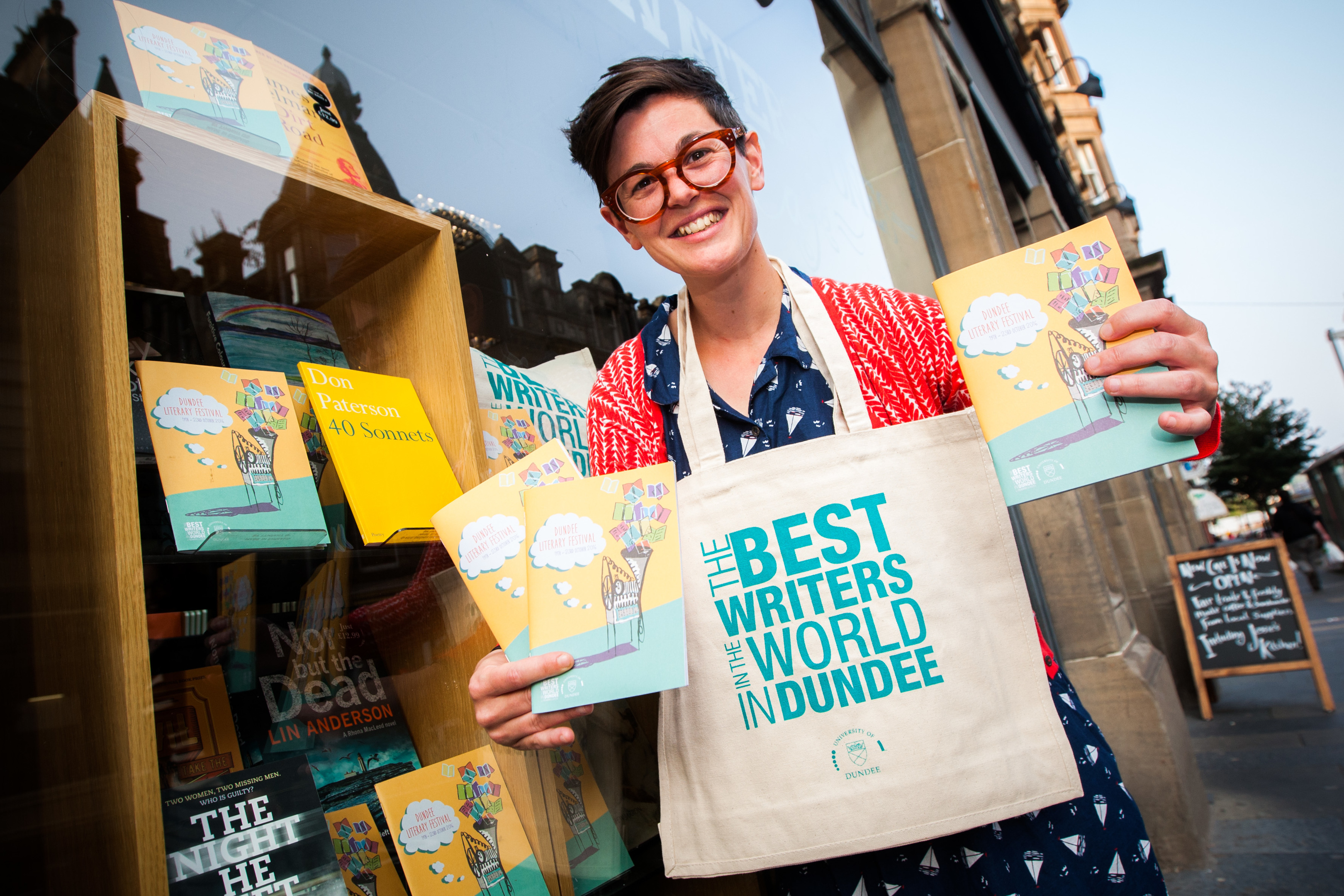 This is the biggest week of the year for local lovers of literature as Dundee Literary Festival swings into action and the Dundee International Book Prize winner is announced.
Think of the leading literary hotspots and metropolitan London or trendy Edinburgh springs to mind. Perhaps the pastoral inspiration of the Lake District. Or the bleak and rugged landscape of the Highlands.
Yet Dundee can lay claim to having inspired more new writers than anywhere else in the UK. The city hosts the biggest book prize in the UK for unpublished novelists.
The Dundee International Book Prize includes a £5,000 cash award, publishing deal, and a week of protected writing time. Its backers are Dundee University, Freight Publishing and Dundee City Council.
Peggy Hughes (32) is the head of Literary Dundee – the offshoot of Dundee University that organises Dundee Literary Festival and the Dundee International Book Prize. She spends most of the year sourcing and booking writers from all over the UK and beyond, arranging venues, cajoling people into being judges and readers, publicising the event and generally getting up to her oxters in Dundee's artistic community.
"Festival programmers are like magpies," she says. "You're always on the lookout for something shiny, picking up things here and there.
"I spend a lot of time going to other book festivals – I chaired 15 events at the Wigtown Book Festival recently, so many that strangers were recognising me on the street."
This year's book prize judges were Shereen Nanjiani, Ian McMillan, Hannah McGill and publisher Adrian Searle.
There's an all-female shortlist for this year's prize. The Margins by Jessica Thummel, Shadow Jumping by Margaret Ries and London Clay by Amy Spencer are the final three in the running.
The winner will be announced at a dinner in the Apex Hotel on Thursday night and their novel will be published early in the new year.
Out of the 11 writers who have previously won the prize, Jacob Appel has arguably gone on to enjoy the greatest success.
The New Yorker – a bioethicist, psychiatrist and lawyer with no less than seven masters degrees – won the 2012 prize for his debut novel The Man Who Wouldn't Stand Up.
He said: "The Dundee Prize was one of the major turning points in my literary life.  Up until that time, I'd written and published short fiction – literally over two hundred stories – but nobody was willing to publish a full-length collection.
Nor did any editors appear interested in the various novel manuscripts that I had piled on my shelves, under my bed, and even in the trunk of my car.  In fact, my previous agent had sent the novel that ultimately won the prize, The Man Who Wouldn't Stand Up, to numerous American publishers, and while a number enjoyed the book, all believed it was 'unmarketable' for various reasons.
"So I was bogged down in my own slough of literary despond when the phone call came from Scotland.  I was so surprised at first – I'm still uncertain who actually entered my manuscript in the competition, as I have no memory or record of doing so myself – that I feared it might prove a practical joke.
"Fortunately, it was not.  And on the heels of winning the prize, I've published another nine books over the past four years, with an additional five titles under contract.  But it was the Dundee Prize that made all the difference.  I cannot adequately express the joy I felt at holding the published book in my hands for the first time, or the look on my grandmother's face when she realized I wasn't frittering my life away.
"In short, I am extremely grateful to the people of Dundee for both their generosity and extremely good literary taste.  I should also emphasize how much I enjoyed meeting Dundee's literary community when I visited; rarely if ever have I encountered such warm and welcoming souls."
Even just coming close to winning the Dundee International Book Prize can be enough to launch a literary career.
Neil Broadfoot was shortlisted for the award in 2013 for his novel Falling Fast. The 41-year old who lives in Dunfermline credits the exposure with securing a publishing deal.
"There's no doubt being shortlisted launched my career as a writer," the former Scotsman journalist said. "It got the attention of my publisher and I've just released the third book in the series."
Falling Fast introduced investigative reporter Doug McGregor and his police contact and uneasy friend DS Susie Drummond as they hunted a convicted rapist. His work has been likened to Ian Rankin and Val McDermid.
It went on to be shortlisted for the Deanston Scottish Crime Book of the Year Award (now the William McIlvanney Prize) and spawned two sequels.
Neil still works as a freelance communications consultant but says being able to earn part of his income from novels is a dream come true. "I have a wife, two children and four dogs so unfortunately I'm not yet able to throw it all in and write full time. Hopefully one day though."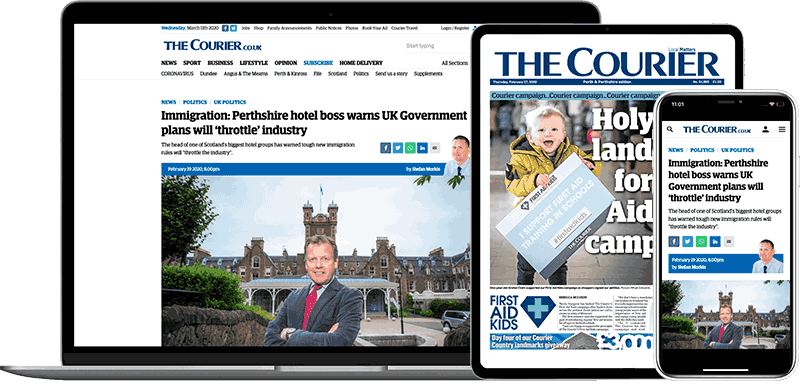 Help support quality local journalism … become a digital subscriber to The Courier
For as little as £5.99 a month you can access all of our content, including Premium articles.
Subscribe