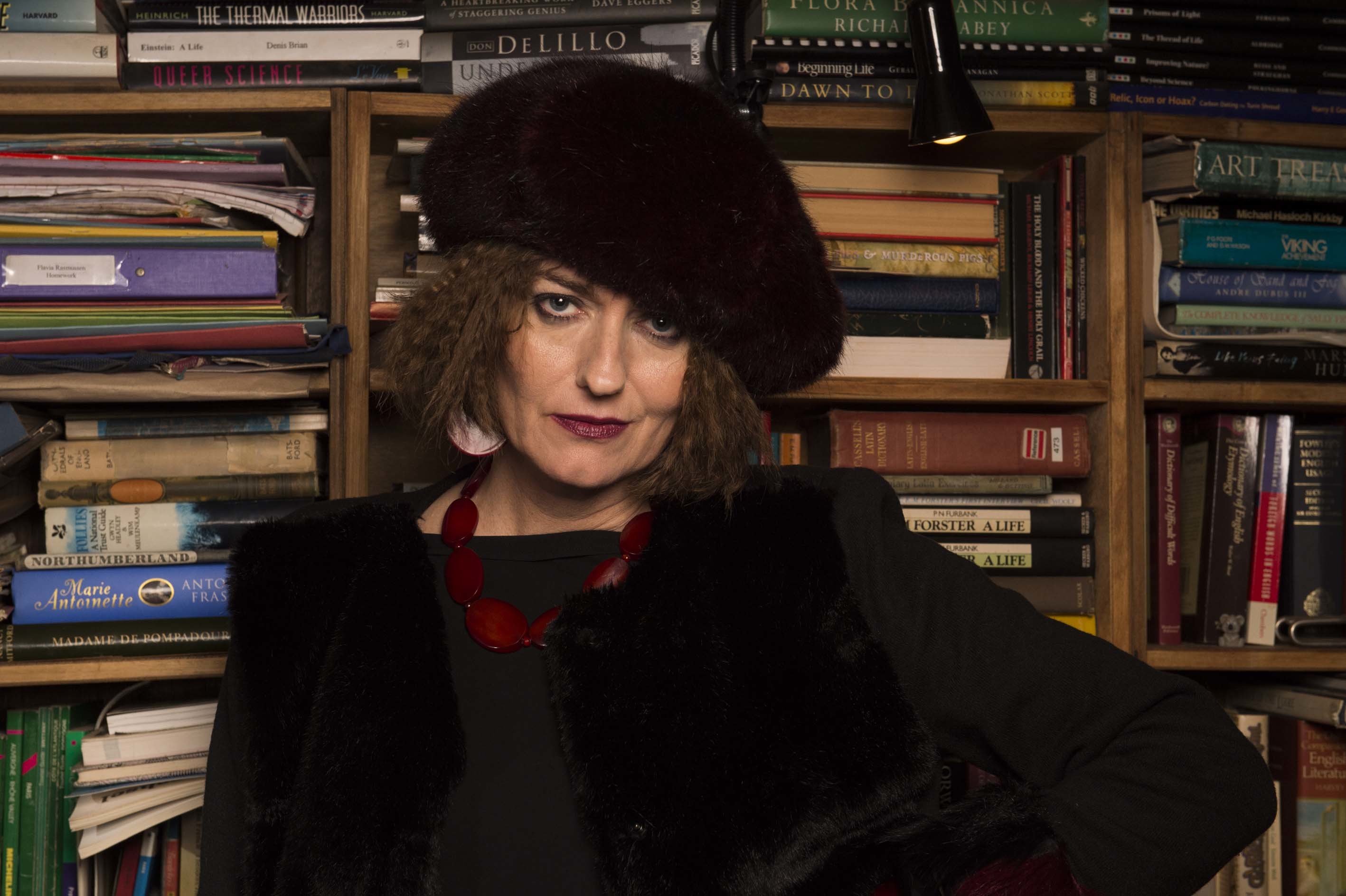 TV Reviews: Flowers: Monday to Friday, Channel 4; The Secret: Friday, STV
Destined to be dimly recalled in years to come as "that rubbish thing with Olivia Colman and Julian Barratt", Flowers was a black comedy misfire which somehow managed to be overcooked and underpowered simultaneously.
Channel 4 trailed it as an ambitious piece of event television, hence why they stripped all six episodes throughout the week. But I suspect the real reason for that was to get it out of the way as quickly as possible.
A sort of rural British Addams Family, it followed a dysfunctional brood as they fell apart in a claustrophobic country house. Spending time in their company was immensely trying. Black comedy characters don't have to be likeable, but they need to be interesting. This lot were miserable bores who it was impossible to care about.
Barratt, who's very good at looking lost, played the depressed author of a popular range of children's books. His failed suicide attempt came back to haunt him throughout the series, leading to a comical misunderstanding involving a child and a "secret magic snake" with a punchline so blatantly sign-posted it was visible from space.
Writer/director Will Sharpe tried far too hard to present Flowers as weirdly subversive, but the weirdness felt forced. It wasn't funny enough to succeed as comedy, and too alienating to work as a serious study of mental illness. He did manage to conjure a pleasingly gloomy bucolic atmosphere, but his script was an overbearing, tonally confused mess.
And what on earth was going on with the wacky Japanese houseboy/illustrator? A borderline dubious racial stereotype, his jarring presence was typical of Sharpe's tendency to overdo things in the wrong direction. Sharpe, who is English/Japanese, actually played this character himself, but despite some laboured attempts to imbue him with pathos, the performance didn't work. Almost nothing in Flowers did.
Its sole saving grace was a typically superb performance from Dame Olivia Colman. Making full use of her wonderfully expressive face, her beaming mask of sunny desperation was constantly under attack from her cracked inner turmoil and passive-aggressive undertow. Performing on the verge of hysteria is something she excels at, but in this case her brilliance far exceeded her middling material.
Fact: you're only ever five minutes away from yet another brooding drama starring James Nesbitt. His latest salvo of grim intensity is The Secret, a promising thriller set in Troubles-era Northern Ireland in which he (and his fascinating hair transplant) plays a seemingly respectable pillar of his local Baptist Church. But as he embarks on an affair with another married member of the church, his true psychotic character gradually becomes apparent.
A righteous attack on religious hypocrisy, The Secret works – at least so far – because it manages to fuse its underlying ire with a bleakly compelling storyline and morally complex characters. Largely shorn of incidental music, its queasy hand-held quality creates an unforgiving sense of realism.
Without being overdone, the Troubles backdrop exacerbates the sense of a world in which violence and murder are a means to an end.
It's hard to imagine anyone else playing Nesbitt's role, as it fully exploits his ability to appear outwardly charming while masking a dark, disturbing core. The great Jason Watkins also stands out as a creepily controlling pastor/cult leader.
The BBC have led the way with drama this year, but The Secret looks like it might be a deserved hit for ITV. Despite its bland, forgettable title, it's an intriguing proposition.
 NEXT WEEK
In the Club
Tuesday, BBC One, 9pm
As Kay Mellor's drama about a group of pregnant couples returns, Neil's relationship with Kim (Katherine Parkinson) is in disarray. Upon meeting her ex for the first time since their split, she discovers that Neil has been lying to her. Meanwhile, Sacha and Dev receive shocking news during a hospital visit.
The Conspiracy Files: Who Shot Down MH17?
Tuesday, BBC Two, 11.45pm
On July 17, 2014, Malaysian Airlines flight MH17 crashed, killing 298 passengers. Occurring just four months after the disappearance of Malaysian Airlines flight MH370, these tragedies led to speculation that ground-to-air missiles were responsible. This investigative report seeks to uncover the truth.
Her Majesty's Prison: Norwich
Wednesday, STV, 9pm
HMP Norwich houses more than 750 adult inmates and young offenders, many of whom are serving their first prison sentence. This documentary follows some of them as they struggle to cope with imprisonment while throwing out a lifeline to their families at home.
Grayson Perry: All Man
Thursday, Channel 4, 10pm
The frock-wearing artist presents this new series about modern masculinity. Perry dislikes machismo, but his perspective is altered when he spends time with some cage-fighters. In particular he comes to appreciate the struggles they've faced in attaining certain masculine ideals.
TV FILM OF THE WEEK
Jaws
Tuesday, ITV4, 9pm
One of the greatest popcorn thrillers ever made, this peerless Spielberg classic about a great white shark terrorising a New England summer town is a masterclass in suspense and horror. Borne from improvisation during a notoriously troubled shoot, lead actors Roy Scheider, Richard Dreyfuss and Robert Shaw invest their characters with more depth than one would normally expect from a summer blockbuster. That rich characterisation elevates the film beyond mere monster fodder. And despite what some critics say, the fake shark looks convincing for the most part and still manages to terrify whenever it looms from the ocean.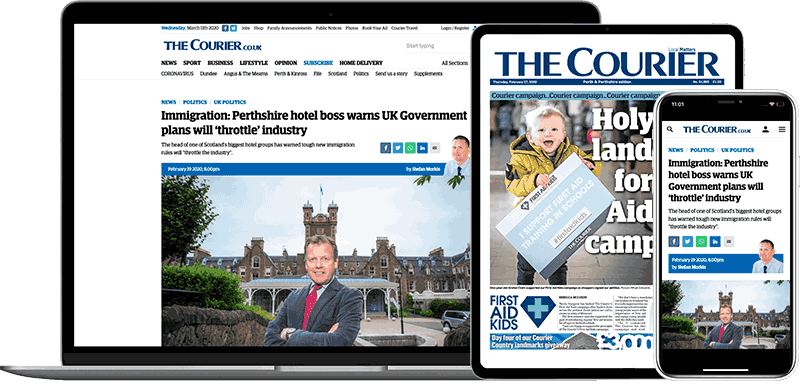 Help support quality local journalism … become a digital subscriber to The Courier
For as little as £5.99 a month you can access all of our content, including Premium articles.
Subscribe