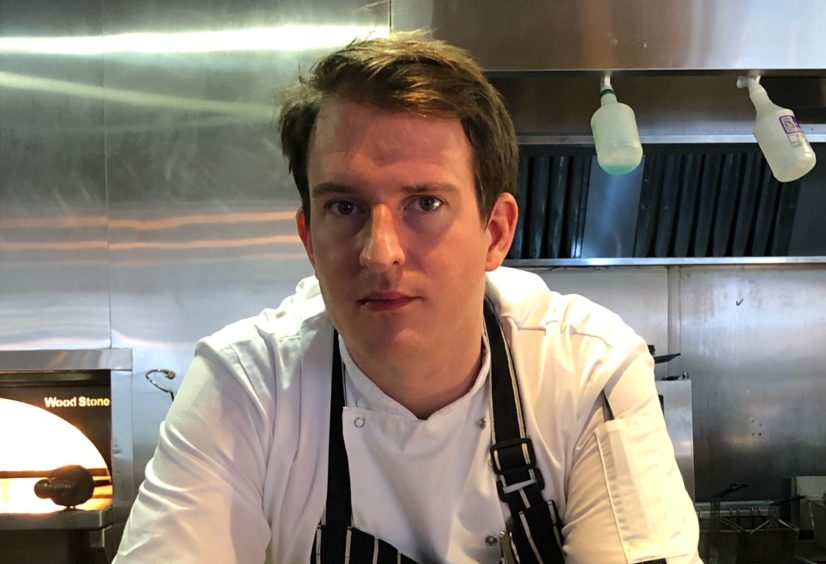 David Tough, head chef at the Italian Grill in Dundee, considers all things culinary with Caroline Lindsay
Q Desert Island food?
A Coconut of course – what else on a desert island?
Q Favourite TV chef?
A It's a close tie between Rick Stein, the late Antonio Carluccio and Keith Floyd – their enthusiasm for food is unsurpassed and all are larger than life.
Q Favourite cookery book?
A It changes all the time but at the moment it's Antonio Carluccio: The Collection.
Q Favourite ingredient?
A Butter – everything tastes better with butter.
Q Most hated ingredient?
A Baked beans from a tin make me feel squeamish.
Q Perfect dinner guest?
A My girlfriend Lisa – she deserves a treat.
Q Favourite kitchen gadget?
A Thermomix because it's such a versatile piece of kit.
Q Favourite music to cook to?
A I like a quiet kitchen but sometimes I'm in the mood for the Rolling Stones.
Q Perfect menu?
A If I knew I would write it!
Q Favourite country for food?
A Italy! I'm contractually obliged to say that being head chef at an Italian restaurant – only joking, it is the best bar none!
Q Favourite chef alive or dead?
A Marco Pierre White – his sheer ferocity and passion inspired me as a young chef.
Q Favourite culinary season?
A Spring going into summer – peas, asparagus, broad beans, peaches, and the start of summer for summer fruits.
Q Salt or pepper?
A Salt, it's the volume button for food.
Q Favourite herb?
A It's hard to pick one as it very much depends on the dish.
Q Favourite spice?
A Cumin – it's very versatile and I like the aroma.
Q Favourite way to cook the humble potato?
A Make it into gnocchi.
Q Favourite go to recipe if in a hurry?
A Tuscan bean stew.
Q Favourite health food?
A I enjoy all types of fruit and veg, which is great as some chefs can actually have bad diets!
Q Ideal picnic dish?
A A pork pie.
Q Ideal BBQ food?
A I'm very boring – I will just go for a burger every time, but must be made with quality beef
Q Are you critical of food when dining out?
A Not really as I'm just so glad to be out and having a night off!
Q Do you tip?
A Yes of course, always.
Q Top tip for failsafe cooking?
A Good preparation and a clean area to work in.
Q Worst cooking sin in your opinion?
A Cooking without love or care.
Basil gnocchi with minestrone
Ingredients
Serves 4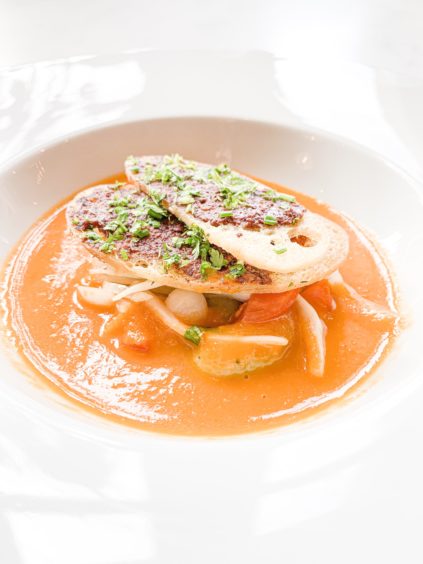 For the basil gnocchi: 400g mashed potato (passed through a sieve)
1 egg
100g 00 flour
15 basil leaves sliced thinly
For the minestrone soup: 1kg cherry tomatoes
1 medium onion
2 cloves garlic
To garnish: 1 white turnip, 1 carrot and 1 courgette diced small and cooked in boiling water.
6 cherry tomatoes quartered
5 basil leaves sliced thinly
Directions
For the basil gnocchi: combine all ingredients whilst mash is still warm. Roll into small balls and then cook in hot water until the balls begin to float.
For the minestrone soup: sweat onions and garlic, add cherry tomatoes and sweat for an additional 5 minutes. Add a cup of water, boil, blend and pass through a sieve.
To garnish: Place the garnish ingredients into a bowl with the gnocchi on top, followed by a generous ladle of the soup. Toast a piece of sliced ciabatta and spread with olive paste.
Place onto the dish to serve.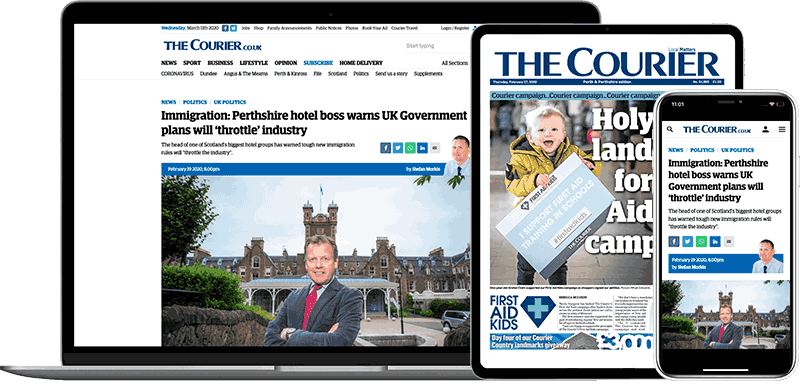 Help support quality local journalism … become a digital subscriber to The Courier
For as little as £5.99 a month you can access all of our content, including Premium articles.
Subscribe