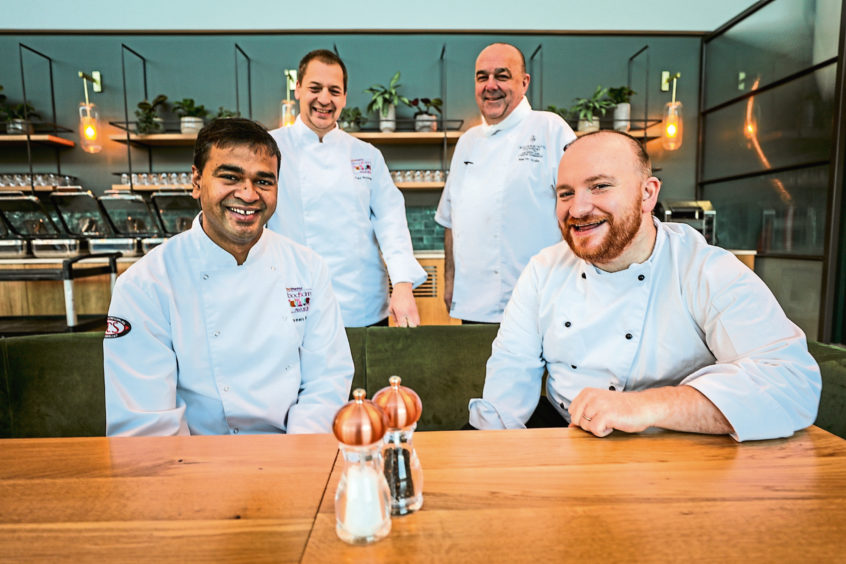 Meet the top chefs who will each cook a course at the prestigious Menu Food and Drink Awards at the Apex Hotel on March 12.
If you haven't already entered the prestigious Menu Food and Drink Awards 2020, there's still time – entries close on January 20.
Not only is the awards ceremony a fantastic night at the newly refurbished Apex Hotel in Dundee – with a five-course gala dinner prepared by top local chefs – more importantly, it's a great opportunity to put your name on the culinary map and shout about your business. And remember, entry is free.
There are 12 categories to choose from, so there's something to suit anyone involved in the region's food and drink industry: Chef of the Year; Cocktail and Wine Bar of the Year; Craft Beer of the Year; Craft Distiller of the Year; Entrepreneur of the Year; Food/Drink Visitor Destination of the Year; Independent Coffee Shop of the Year; Newcomer of the Year; Producer of the Year; Pub of the Year; Restaurant of the Year and Street Vendor of the Year.
As we count down the days until entries close, we turn our attention to the ceremony, with six award-winning chefs – Praveen Kumar, Paul Newman, Martin Hollis, Graham Paulley, Robbie Penman and Sharon Munro – each preparing a delicious course.
While details of the menu have yet to be finalised, we can reveal the course each culinary creative will be cooking.
Praveen Kumar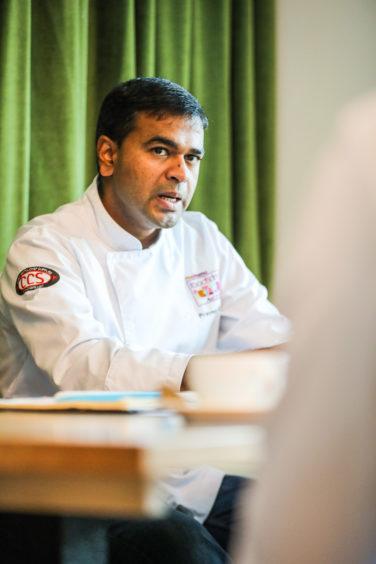 Last year, guests arriving at the awards tucked into Praveen Kumar's delicious canapes, including haggis bonda, made with Scottish haggis, red onion, coriander, mint and family-grown south Indian spices.
This year, Praveen, of Tabla Indian Restaurant in Perth, is once again responsible for the canapes and promises to create even more magnificent morsels.
"I'm excited this year's Menu Awards is going to be in the Apex Hotel," says Praveen.
"It will be good to work alongside Graeme, who I know very well. We did a curry night together here last year, and I created the curry for his wedding in August, again at the Apex.
"The awards are a celebration of local produce, and as a farmer myself, I see the wealth of what we have here in Tayside and Fife.
"We use local butchers and market gardeners, including the Wright Root, based at Coupar Angus, which won the Farm to Fork Award last year."
Having lived and studied on three continents – southern India, Jamaica and Scotland – Praveen reckons Scotland's larder is up there with the very best.
At this year's awards, he says he'll "excite guests' palates" by combining the very best ingredients that Scotland and India have to offer.
"The Menu Awards encourage new entrants to the market and the award categories inspire others, especially younger people, to join the industry," he adds. "It's a great networking event."
Martin Hollis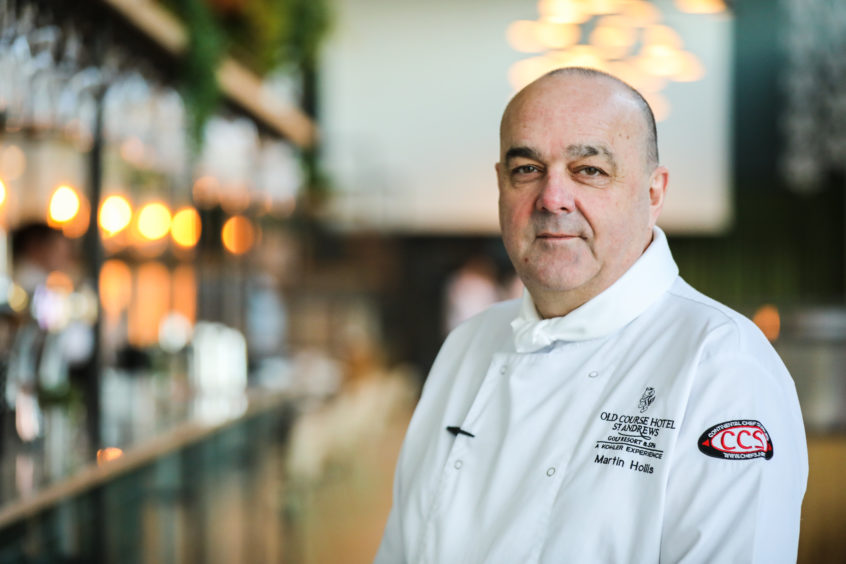 Martin Hollis, executive chef at the Old Course in St Andrews, is no stranger to Menu readers – he shares his culinary knowledge in a regular Chef's Table column.
Having created the main course for last year's ceremony – a Scotch beef fillet and braised short rib with truffled polenta, braised shallot, spinach and wild mushroom red wine jus – Martin will create the starter at this year's event.
"The Menu Awards showcase quality and expertise in and around the Tayside and Fife area and having them at the Apex gives the ceremony a new angle and brings it to a wider audience," he says.
For Martin, the secret of good cooking is "to buy the best seasonal ingredients you can afford, treating them with the respect they deserve, not over-complicating the dish and elevating them to the centre of it".
"We have some amazing artisan producers around Fife, so it'll be good to showcase them," he adds.
"Our produce is regarded as the best in the world – especially shellfish and seafood, beef, pork, fruit, berries and vegetables – because of its quality and consistency year on year."
Paul Newman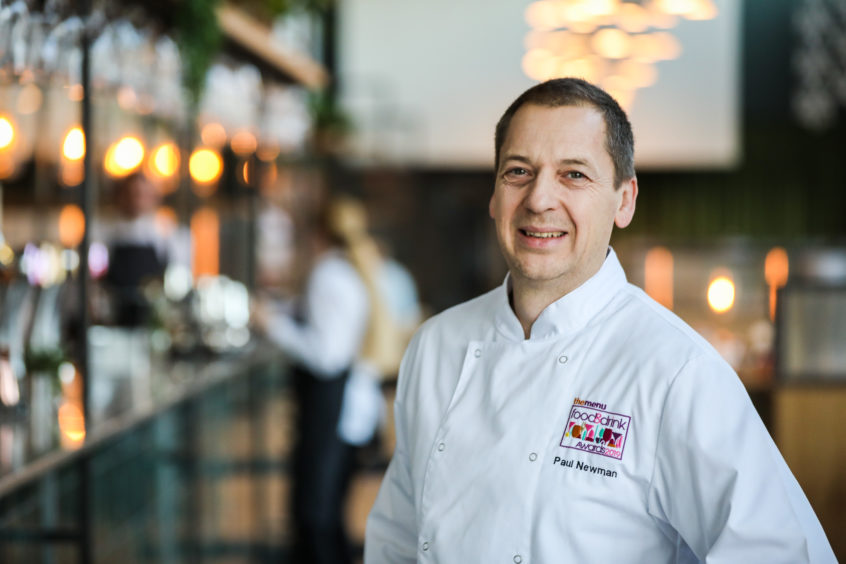 The fish course will be prepared by Paul Newman – chef owner of Thyme at Errichel near Aberfeldy – who won Chef of the Year at the 2018 inaugural awards.
Last year, Paul prepared a celebration of Highland Game venison with berries and rowan berry syrup,
He believes good cooking starts with the best local, seasonal produce.
"We're all about farm to fork," he says. "It's about being as local as we can be and appreciating that each season brings us something to celebrate."
Winning a Menu Award was a huge honour, says Paul, and one that boosted business.
"When people come in to the restaurant and see our awards on the wall, it's always a topic of conversation," he says.
"The Menu Awards really do have a big impact. I'm looking forward to working alongside the other chefs to create a special menu here at the Apex. And of course, you're always guaranteed a great night out."
Graham Paulley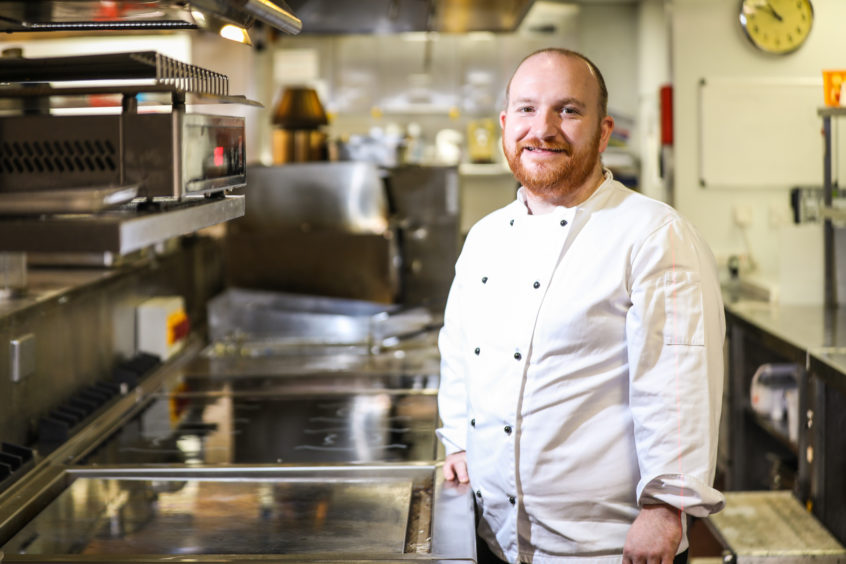 Graham Paulley, head chef at the Apex, will be responsible for the main course, having impressed with his dessert of Dundee cake cheesecake, almond crumb, cherry compote and candied orange at last year's ceremony.
"The Menu Awards are an amazing promotion for the region – plus it's a fantastic feeling to be recognised and rewarded for your hard work," he says.
The desserts will be created by Robbie Penman, head chef at St Andrews Links, and executive chef Sharon Munro.
Last year's event also featured petit fours laid on by students from Dundee & Angus College and it's hoped organisers may be able to include emerging young talent in the line-up again.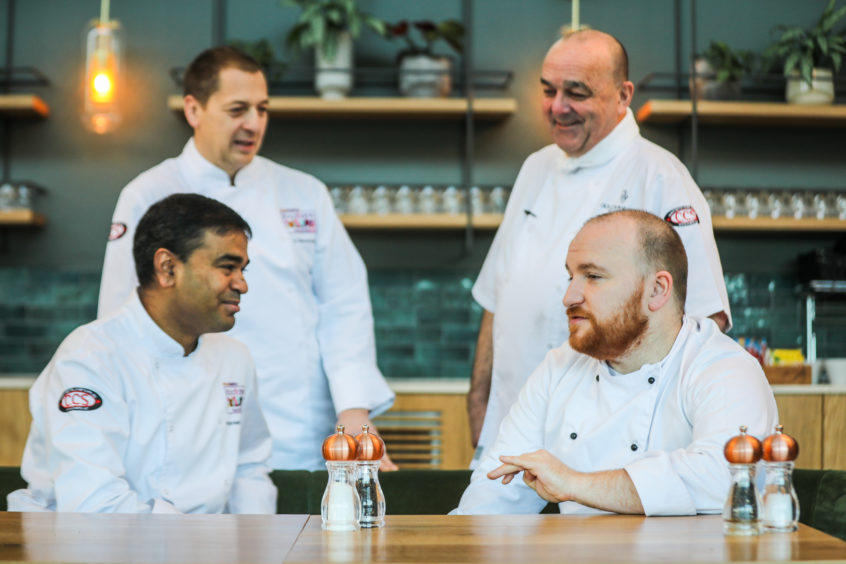 Enter now for your chance to win one of our prestigious awards at the black tie ceremony on Thursday March 12 at the Apex Hotel in Dundee.
For more details and to enter the awards, see: