Ghosts and other spooks tend to haunt old castles or stately homes that have witnessed centuries of family conflicts and tragedies.
Distilleries are well down the list of haunted buildings, yet unseen presences and other spooky events affect several Scottish distilleries.
Also, countless distilleries have closed and been demolished since 1900, many possibly with resident spectres who are now, sadly, homeless.
One spooked distillery was North Port in Brechin, closed in 1983 and later demolished to make way for a supermarket. Nightshift workers sometimes heard the sound of someone tapping the casks in the bonded warehouse, yet no one was there.
Employee Gordon Laing, reportedly a spiritualist, would predict the spooky noises, looking out the window and saying: "They're coming tonight…"
Similarly, night workers at Speyside distillery Benriach often heard voices in the warehouse or maltings, but on checking found no one there. And a White Lady reputedly haunts Glenmorangie's now-disused malting floors.
Glen Moray distillery at Elgin was built close to where the condemned, be they thieves, murderers or witches, were put to death in the Middle Ages.
During an expansion decades ago, grim reminders of those dark times were unearthed, including seven skulls which for years were displayed within the distillery before being properly re-buried.
The Laird of Jura closed down the island's distillery in 1791 and was reputedly haunted by a ghostly old woman, angry at the dearth of whisky.
Eventually he re-opened the distillery but a bottle of whisky is still left in an underground cave to appease the phantom.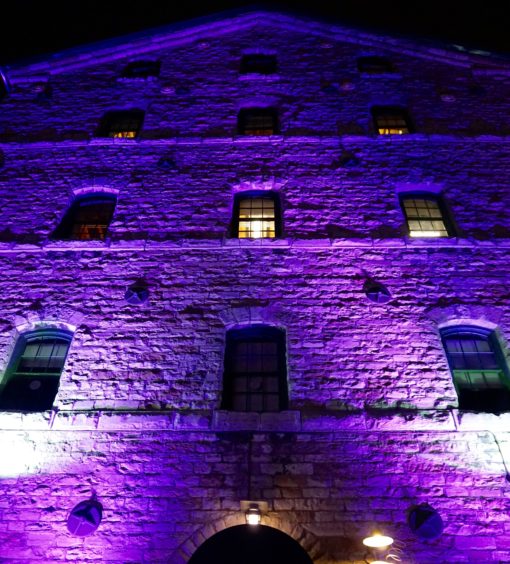 Islay dwellers know the story of Lachlan Ban who, returning home one stormy night, was petrified to see a headless horseman galloping off. Inside he found a bottle of Bowmore.
Later, his brother told him he'd brought the whisky and the storm meant he'd pulled his cloak over his head.
Best-known ghost is Biawa, or "Byeway", Makalaga, an African manservant brought to Rothes-on-Spey by Colonel Grant of Glen Grant distillery. Biawa played in the Highland League, died in 1972 and was buried in the cemetery near Glenrothes distillery.
After two new stills were installed, his ghost started haunting the distillery until a medium spoke to Biawa's grave and the hauntings ceased. However, distillery employees occasionally drink "a toast to the ghost".