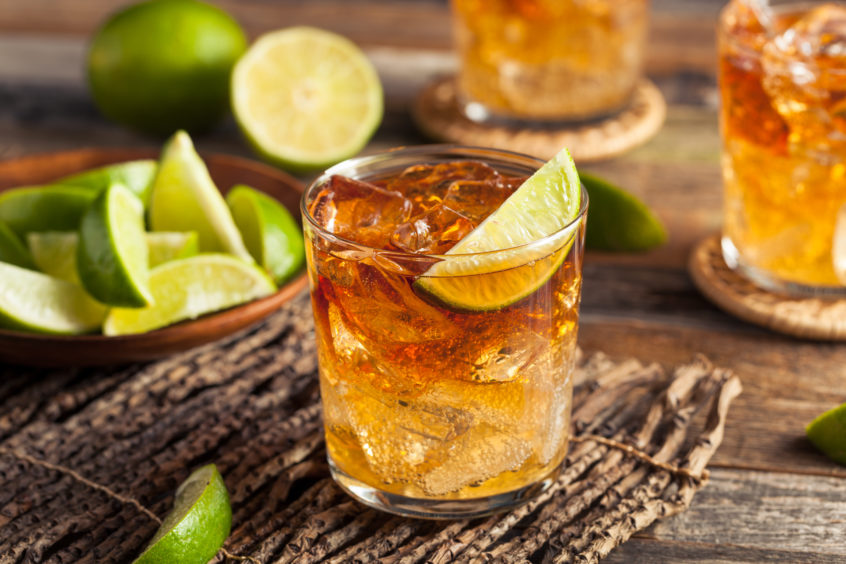 While it may not be able to run as first envisioned, festival organisers are gearing up for its inaugural event this summer.
A Scottish rum festival which was set to take place for the first time this July will take place online instead.
Organised by Jacine Rutasikwa, co-founder of Livingston-based Matugga Rum, the festival – originally planned to be held in Edinburgh – will run from Friday 24th to Saturday 25th July across two sessions. The first will take place on Friday evening, and the second will rum from 12.30-9.30pm on Saturday.
Streamed on the festival's social media platforms, participants can choose to purchase a special tasting pack which will allow them to sample 10 different rums from various Scottish distillers.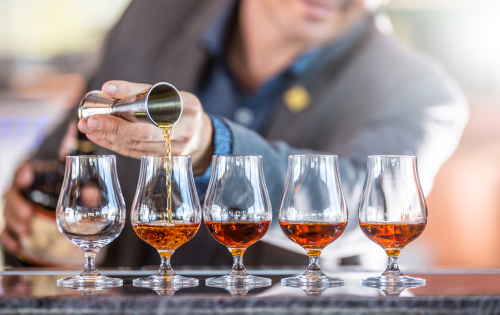 Exhibitors include Fife-based Rumburra, J Gow in Orkney, Aberdeenshire's Devil's Point and Five Hundred Cuts from BrewDog Distilling Co, as well as Sugar House Rum, Banditti Club, Ninefold, Wester, Liv and Matugga Rum.
Public tickets are priced at £34.95 and £5 from the sale of each ticket will be donated
to The BEN.
Jacine, said: "The Scottish Rum Festival is something that's been originated by the distilleries. We have our own distillery and we've got together with other Scottish distillers to promote the whole category.
"It was meant to take place at The Merchants' Hall in Edinburgh, but that's not happening. So rather than wait a whole year, we've moved it online.
"We will run it on the social media platforms and the website. We're creating a tasting set that people can buy and it will feature 10 miniatures representing Scottish brands and will allow people to taste along at home as they enjoy the talks. It will be a very unique virtual brand experience and it's great we can all still get together in this way"
With question and answer sessions, cocktail masterclasses, rum gastronomy sessions and tastings taking place virtually, rum fans, and those interested in finding out about Scotland's growing independent scene, can tune in to discover more about the spirit.
She added: "Obviously we want people to taste the spirit and understand what Scottish rum is like so they can compare it to the likes of Jamaican, Venezuelan and others. We want people to give them a taste of the experience they would have got if the festival had been able to run as planned.
"I would encourage people to purchase the tasting kit, but we also want as many people as possible to engage with the festival so there will still be opportunities to see the content on social media. However, there will be specific experiences which involve guided tastings and other exclusive things for those who purchase the tasting kit to get involved in.
"There will be loads for people to enjoy including Q&A's with head distillers, rum gastronomy, cocktails and that sort of thing. It just allows us to promote and showcase the amazing products being made in Scotland, as I'm sure there's a lot of people who still don't realise rum is made here from scratch. This experience might then encourage people to buy bigger bottles and support the industry during these uncertain times."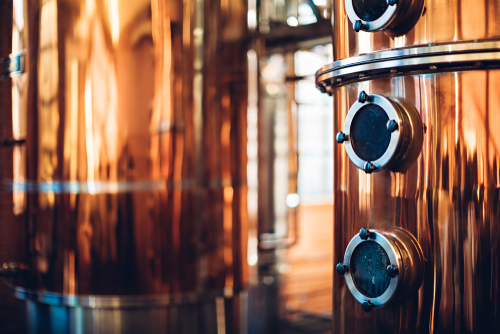 Supported by numerous industry bodies, Jacine is excited to bring a rum festival to Scotland as the category continues to grow in popularity.
"Rum festivals in the UK originated in London over 10 years ago and they have become a global thing. There's one in Paris, Miami, Germany and more," said Jacine.
"This is a great opportunity to create an eclectic identity for Scottish rum and will give consumers the chance to engage with all these emerging brands. There's brands from across the country which is really exciting and they all have different styles.
"We're supported by Scotland Food & Drink and The Scottish Distillers Association which just adds to the credibility of the craft we've built."
James Withers, CEO of Scotland Food and Drink, added: "Scotland's drinks industry has a global reputation for quality, innovation and craftsmanship. We're now entering an exciting time for the country's growing rum scene, to be explored by consumers and producers alike.
"The Scottish Rum Festival will showcase the new wave of distillers and blenders that are putting Scotland firmly on the global rum map, while raising money for a vital cause."
For more on the festival and how to get involved, click here.