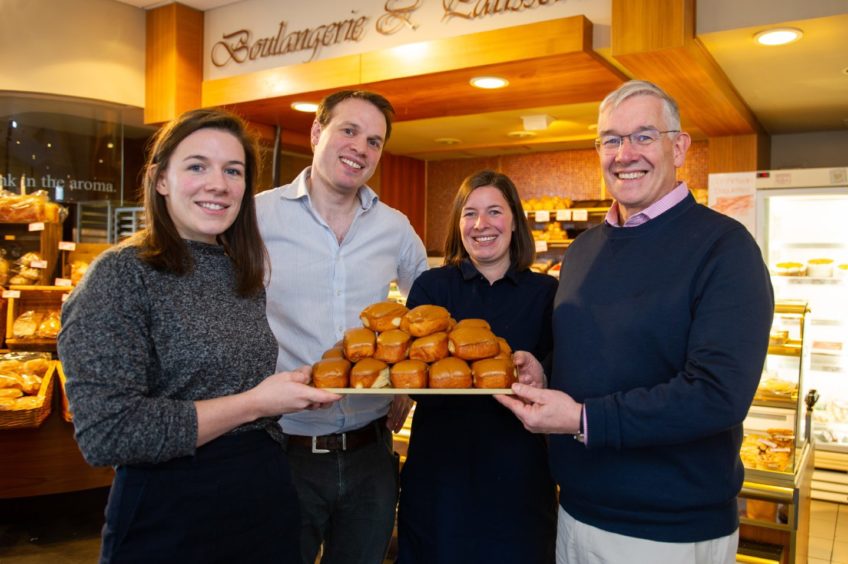 Fisher & Donaldson has taken more than 7,000 orders from fans of baked goods from across the region, including delivering more than 10,000 of their famous fudge doughnuts.
Staff at a Fife-based bakery business are working around the clock to keep locals supplied with their favourite fudge doughnuts during lockdown, having already sold more than 10,000 since restrictions were introduced.
The family-owned Fisher & Donaldson bakery had to temporarily close their seven shops and cafes in late March due to the nationwide lockdown.
But in order to continue providing for their customers and others in isolation, the business set-up shop online for deliveries across Fife and parts of Tayside.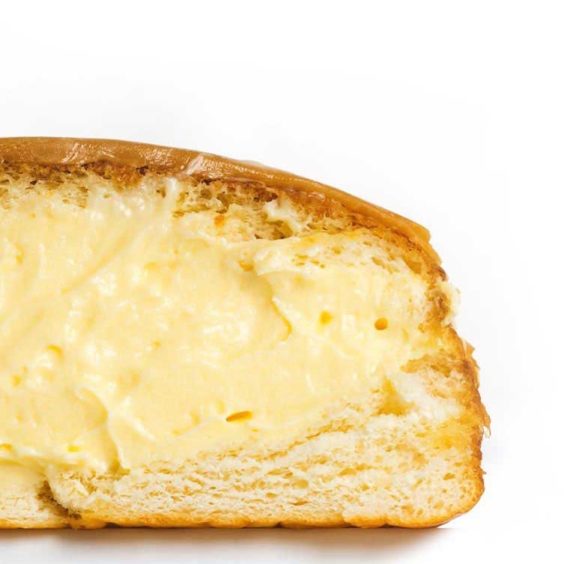 Ben Milne, fifth generation baker and director of Fisher & Donaldson, said: "It was incredibly difficult for us to make the decision to close our shops back in March, and business has been very different since then, but we knew we could adapt and provide for our customers.
"This meant setting up a brand new online shop in a matter of days, and taking the plunge to offer a home delivery service, something we haven't done since my grandad was a teenager riding around Cupar on his messenger bike!
"Times have certainly changed since then, and our customers can now place orders on our online shop, before noon for next day delivery."
Chloe Milne, the bakery's marketing manager, said they have been overwhelmed by the amount of support and orders they've received over these past few weeks.
"With most of our shops currently closed, we are doing home deliveries to St Andrews, Cupar, Dundee and surrounding villages (KY15, KY16 and DD1-DD6) to keep our customers fed and in fudge doughnuts," she said.
"We built an online shop from nothing when lockdown started and have been overwhelmed by the support from our customers. Our hardworking staff have worked round the clock to continue making our key products, and we have also added essentials like flour, eggs, milk and much more, to give people the opportunity to get a wide range of shopping all in one place.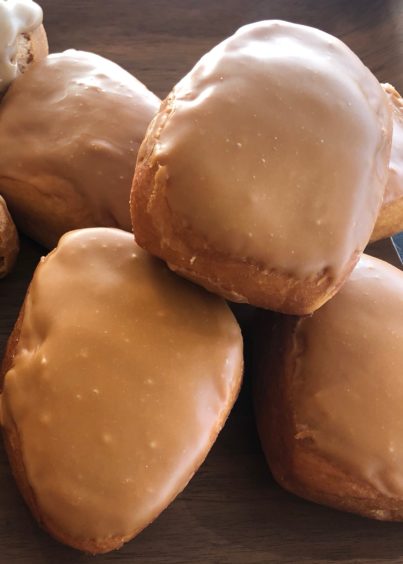 "Our fudge doughnuts are loved by people across the world and have always been our best-selling and most-loved product. I think the reason they are so popular is that they are unlike any other fudge doughnut. They are full to the brim with Confectioner's custard and topped with fudge icing.
"We hand make all of our products and this is evident in our fudge doughnuts as they are all a little bit unique in shape. Our recipe remains unchanged and is a top secret.
"This pandemic has been a very difficult and uncertain time for business, but it is evident from the success of our online shop that people are still in need of a wee treat, and our loyal customers very much look forward to a Fisher & Donaldson delight delivered straight to their doors.
"We are constantly being asked if we will ship our doughnuts further afield, and we are working on it just now, so very soon we should be able to keep our customers across the UK happy and stocked up with their favourite doughnuts!"
Fisher & Donaldson currently offers deliveries to those in KY15, KY16 and DD1-DD6 postcodes, with a click-and-collect service available (after preordering online) from their Ceres Road, Cupar premises. The bakery plans to re-open in St Andrews and Dundee for takeaway in the coming weeks.