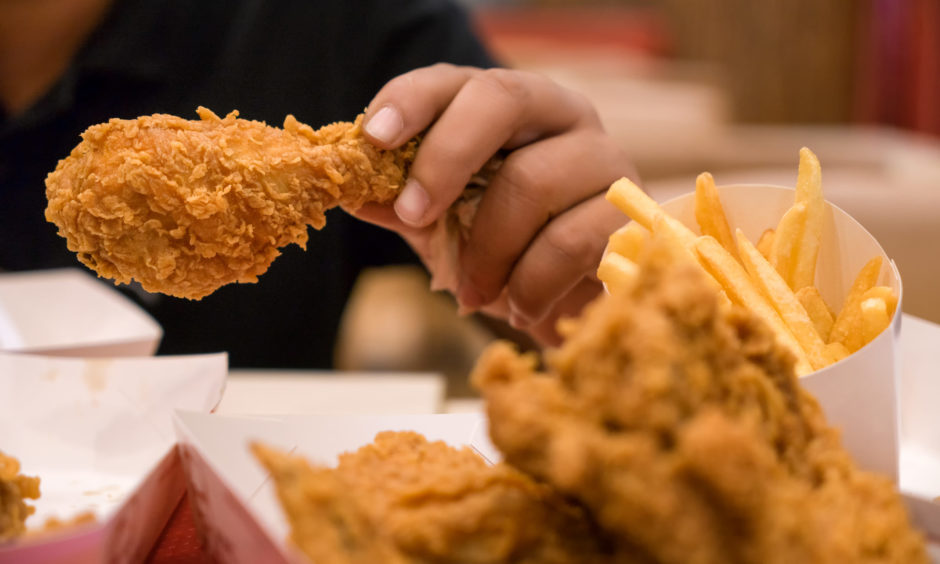 While the Government's £10 meal deposit scheme has been welcomed mainly with open arms, should fast food chains be taking part? And what does this mean for our waistlines? Julia Bryce finds out more…
An incentive to get the public to go out and support local restaurants, pubs and cafes, the new Eat Out to Help Out scheme looks and sounds like a great idea from the offset.
Getting up to 50% off your meal (and soft drinks) Monday to Wednesday doesn't sound like a bad deal, but look closer and you'll find an array of fast food joints signing up to participate.
With companies including Burger King, McDonald's and KFC taking part, anti-obesity campaigners and health organisations have said the scheme could have a detrimental effect on Scotland's population and their waistlines.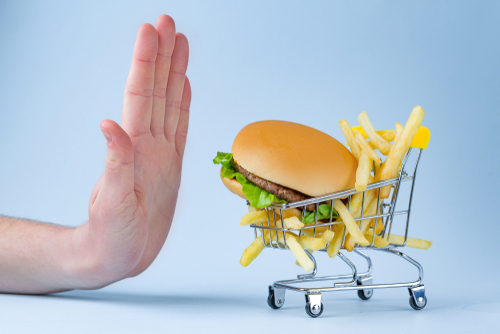 Established in 2015, Obesity Action Scotland provides clinical leadership and independent advocacy on preventing and reducing overweight and obesity in Scotland.
Before the coronavirus pandemic, statistics confirmed two in three people in Scotland were overweight and up to 25% of calories consumed are done so outwith the home.
Let the numbers do the talking
Obesity Action Scotland commissioned Mark Diffley Consultancy and Research to carry out a representative poll among adults in Scotland, to understand the effects of the coronavirus outbreak on lifestyle, especially on diet and physical activity.
The polling fieldwork was carried out online between May 7-13 this year, around seven weeks after lockdown measures were introduced, and was conducted among 2,079 adults (aged 16 and over) in Scotland.
The survey revealed that while 29% of people have eaten more fruit and vegetables, 47% more have been eating confectionery.
It also highlighted that more people were eating cakes and biscuits (49%), eating savoury snacks (38%) and eating more out of boredom, with 54% of people saying they had done so a little or much more.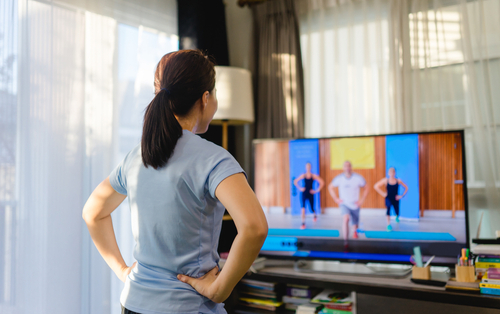 Positively, 31% are exercising indoors more with 47% doing the same as they always have and 19% doing less. For outdoors, 37% were doing much less in comparison to 35% doing more and 26% seeing no difference.
As well as participants highlighting diet as something that has gotten worse during lockdown, 51% of people said their mental wellbeing has also worsened, too.
Body weight was also indicated to be something participants were worried about with 63% concerned about it, and 58% said the same about the mental wellbeing of their family.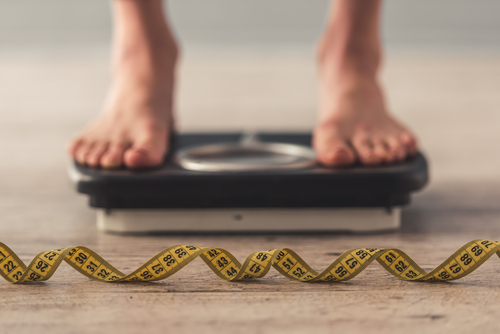 And while these statistics indicate Scotland is a nation conscious of its obesity problem, there are fewer movements on helping the population shed a few pounds, which is clear with the conflicting message of losing weight to beat the coronavirus from the Government, as well as the new bill on junk food restrictions being put on hold.
Contradicting the Government's Obesity Strategy
The obesity strategy unveiled on July 27 urges the public to lose weight and get fit and healthy. It states that excess weight puts individuals at risk of worse outcomes from coronavirus.
The strategy outlines a new package of measures and Better Health campaign to help people lose weight, including banning online and TV adverts for unhealthier foods before 9pm, ending deals including "buy one get one free" on foods high in salt, sugar and fat, and displaying calories on menus to name a few.
By giving these fast food firms the opportunity to sell unhealthier foods at reduced prices throughout the Eat Out to Help Out scheme contradicts these statements.
Dr Anna Gryka-MacPhail, policy officer at Obesity Action Scotland, said: "The Eat Out To Help Out scheme is in conflict with the UK Government's new obesity strategy. The scheme does not support efforts to reduce the calories, fat, sugar and salt that we eat, which risks sending mixed messages to the public at a time when clarity is so important.
"Instead of 'building back better', it allows our eating out habits to remain unchanged. However, we understand that it is a short-term measure. We need to support each other in eating healthier and we need to be cleverer in building back our economy."
Bill on junk food restrictions
The new bill by the Scottish Government, which was to place restrictions on the promotion of junk food, was also"paused" in June due to the coronavirus outbreak.
Intended to place restrictions on multi-buy offers and to have junk food displays removed from checkouts, the bill had been promised within the year and has now been postponed until May 2021.
So while the Scottish Government aims to cut child obesity in Scotland by half by 2030, it seems it is also delaying its efforts to do so.
The 2016 Scottish Health Survey estimates that 29% of children are at risk of being overweight (including at risk of obesity) – of which approximately half (14%) are at risk of obesity specifically.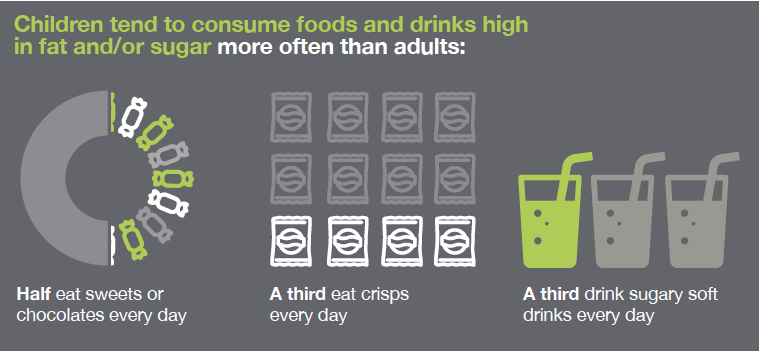 In a BBC report, Dundee MSP and the minister for public health, Joe FitzPatrick MSP, announced he would be pausing the introduction of the Restricting Food Promotions Bill in parliament until after May 2021.
He said: "We remain fully committed to restricting the promotion and marketing of foods high in fat, sugar or salt where they are sold to the public and will seek to progress this measure as soon as it is possible to do so.
"Pausing the introduction of the bill provides us with an opportunity to take stock, take into account the impact of the Covid-19 lockdown, including on people's diet and healthy weight."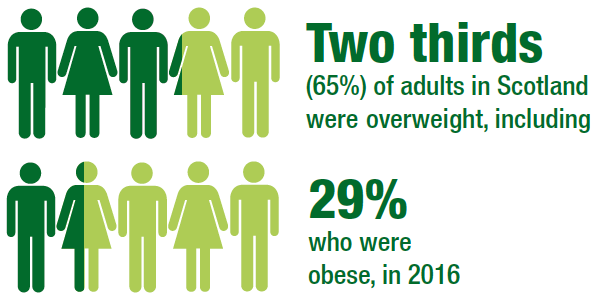 The bill would not only affect supermarkets, but restaurants, takeaways, cafes and cinemas, may also face new rules on meal deals, limiting portion sizes, and requirements to provide calorie information.
If Scotland has passed these laws, it would have been the first country in the world to do so.
Is having fast food included a good idea?
So if these eateries were lined up to be facing stricter restrictions on meal deals, portion sizes and more, why are they now included in an initiative designed to support the hospitality sector and encourage more people to eat out?
Eat Out to Help Out, which was launched by Chancellor Rishi Sunak, was designed to give restaurants, bars and cafes a much-needed shot following the coronavirus lockdown, and also aims to entice customers to eat out on early week days to make up for the loss of office workers, many of whom are still home-based, and tourists.
But should the government be encouraging the public to tuck into discounted fast food from the large international companies? And should big national brands be involved, too, when smaller independent firms are on the brink of collapse?
UK Govt. says obesity is a problem.
UK Govt. invents "Eat Out To Help Out "
McDonald's, Subway & KFC feature heavily as registered "restaurants".
UK Govt. is a joke only not funny.

— Julz🐝 (@NiSaBulaVinaka) July 29, 2020
https://twitter.com/DylanD37649870/status/1290566775558602754
I dont understand why the #EatOutToHelpOut deals apply to fast food? Are mcdonalds and KFC in danger of going out of business?

— Kingbez81 (@kingbez81) August 3, 2020
Many people disagree with the government's choices in allowing these eateries to get involved, however, employing millions of people within the industry, it is hard to argue if their place is as justified as any other venues.
However some have seen the benefits of enjoying meals or drinks from both fast food outlets and local businesses.
Remember Guys with the #EatOutToHelpOut Feel free to eat at your favourite places; but remember, it's the small local people who need the help the most!!

Enjoy your McDonalds, KFC etc guilt free, but also consider stopping for a coffee at the local café!

— Derp McGurgles (@SolEternityWoW) August 3, 2020
Thank you Boris & Co – that was worthwhile #EatOutToHelpOut Happy to repeat the exercise as our #Scotland #roadtrip continues. Hospitality and tourism needs all the support it can get 🏴󠁧󠁢󠁳󠁣󠁴󠁿🚙🧳🧳 pic.twitter.com/a8fP5j43vS

— Debi O'Donovan (@DebiODonovan) August 3, 2020
While obesity is a disease Scotland is constantly battling with, the Scottish Government does have plans in place to tackle the county's diet and may still be a leader in making waves against it as outlined in its A healthier future: Scotland's diet and healthy weight delivery plan.
The coronavirus outbreak has put stops on many different initiatives across the country, not to mention has also already added huge strain to the NHS, so while the government hasn't been able to follow its Restricting Food Promotions Bill currently, it is unlikely this is the last to be heard of it.
Do you think fast food businesses should have been allowed to get involved in the scheme? Let us know!
You can find all the participating venues near you here.
---
Read more on Eat Out to Help Out…
Will the £10 meal discount make the difference for beleaguered hospitality firms?
From garden centres to coffee shops, how to find out which businesses are taking part in the meal discount scheme