For the founder of Scotch Whisky Auctions, Thomas Gardiner, whisky is everything.
His website allows connoisseurs the chance to buy and sell some of the world's most coveted bottles – and has become one of the leading global online auction sites for whisky.
Along with his 32-strong team, he holds monthly auctions featuring some rarities, old favourites and some things you are unlikely to see elsewhere. Over the past decade, Scotch Whisky Auctions has garnered a reputation for authenticity and quality.
Ahead of the company's 10th anniversary next year, he sat down with The Courier to share a dram and reflect on how far the site has come…and tell a few tales of the weird and wonderful along the way.
How long have you been holding whisky auctions and what made you start? 
We're currently on our 113th auction and at an auction a month that means we're coming up to our tenth year, as of April 2021.
Before starting up the company, I had been going to live auctions for years and the commission rates they charged were extreme; anything between 17.5-25% as a buyer's premium, or 10-20% if you're selling.
I could see different people being charged different commission rates, so I decided why don't we just make it a level playing field and charge everybody 10% and go online. I saw the opportunity to give everyone a fighting chance and it's the best decision I ever made.
The thing I'm most proud of is that I've created something that employs 32 members of staff and has evolved the industry. Now we have 12 competitors who have been inspired by the formula that I created.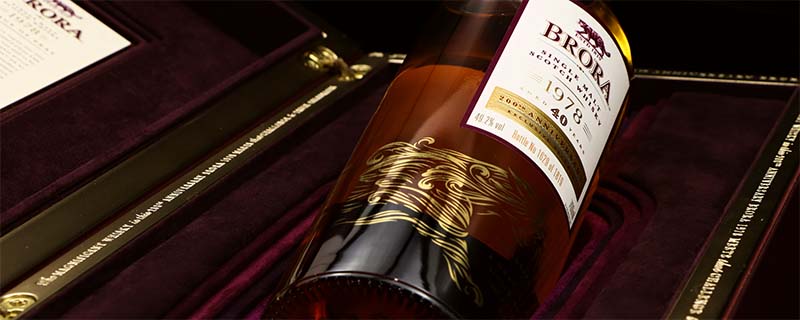 Where are your customers/bidders based? Is there a particular country/region outwith the UK that really enjoys Scotch whisky? 
There are several countries that we cannot ship to so our customer base there is lower; however, we have customers pretty much worldwide.
Our biggest market is still the UK, but Europe is a huge market for us, as is the United States. A lot of countries in Asia can have high duty tax on products, but we still have customers in places like Taiwan.
If I'm a whisky collector, how can I sell some of my bottles with you? 
Firstly, you need to get the bottles to us so that we can authenticate them, check the condition of the bottles and take high quality photographs of them. The hardest part for the seller is actually parting with their bottles – everybody loves their whisky!
After it's arrived with us we'll take care of the rest.
What is the authentication process for bottles? 
We check every bottle sent to us individually. We check that the seals are intact and proper, the labels are authentic, and the style of the bottle is as expected for the dating and source.
Our team are experts in their field so clients can be assured the most stringent checks are carried out.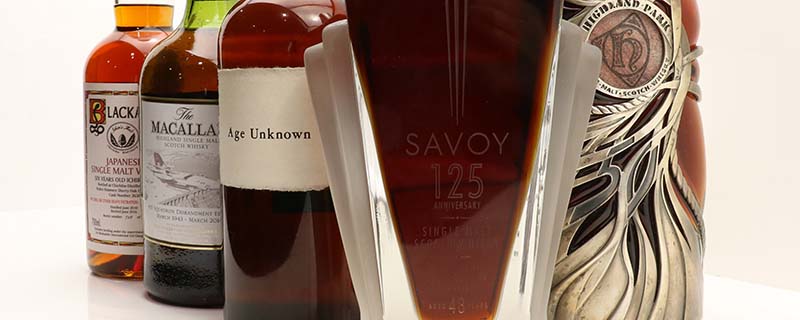 How can I collect my whisky after an auction?
You can come and collect it from our site in Glasgow or we can have it couriered to you.
At the moment, we have an appointment system for collecting (or dropping off) bottles from our premises; this is to keep our staff and customers safe by obeying social distancing guidance.
In what other ways has Covid-19 affected your auctions? 
Like the rest of the world, it has affected us in many different ways. People have more time to study their bottles and put them into the auction. But this is a really interesting question in a bigger sense.
We're seeing stocks and shares falling and ISAs struggling to make the money they used to; something which also happened during the financial crisis 12 years ago. After 2008, people took their money out of those investments and put it into assets and the whisky industry was one area that has really boomed since the crisis.
I can see that happening again. Money will be put into something solid, so investments like precious gems, metals and whisky should get a boost. Though Covid-19 is and will affect the whole world – unfortunately, mostly in a negative way – I think our business will remain very stable.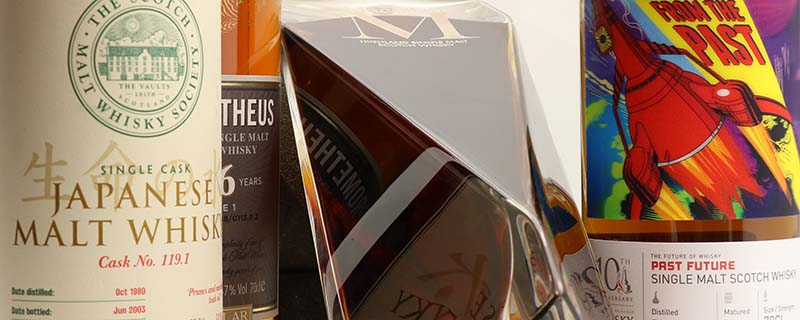 What's the highest bid you've received for a whisky? What was the whisky? 
It was a very rare Macallan 1928 50-year-old that sold for £82,000. I actually thought it might have gone a little higher, but reflecting on it, I think it was a fair price.
The seller would have made good money on that and the buyer didn't overpay and he didn't get an absolute steal.
What rare whiskies have gone to auction with you? 
That's the great thing about an auction – being able to find these rare whiskies. There's new whiskies being released all the time.
I get excited about seeing hidden gems and whiskies I've never seen before. To name one specific one is quite hard as we have unusual bottles coming through our doors very often.
What's the most unusual whisky you've sold at auction? 
We have had whisky that a diver retrieved from a shipwreck in the Clyde, which sold for around £600; that was quite unusual and had a great story behind it.
The SS Wallachia was a huge steamship that sank in the Firth of Clyde in 1895 whilst on her way to Trinidad laden with a consignment of whisky. In the 1980s, divers managed to salvage some bottles – though who knows the drinkability of the liquid inside!
We also once received a bottle with a dead snake in it – that was definitely unusual! You can get vodkas and gins with fruit inside but this had a snake about 18 inches long inside. We didn't allow it to go into the auction but it was a strange one.
What's your favourite whisky? And, as people have strong opinions, what's your way of enjoying a dram (ice/no ice, water, neat, etc.)?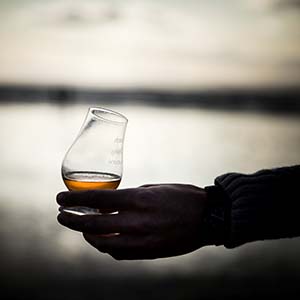 That's like asking, "what's your favourite record?" It completely depends on your mood.
There are certain brands I do really enjoy. I absolutely love Islay whiskies like Lagavulin and Caol Ila. I'm also a fan of Glenfarclas and the Balvenie.
There's plenty of releases from different distilleries I love and some that I'm not so keen on.
I would say that I mostly take my whisky straight up. My view is that the guy who made the whisky knew how much water to put in it, so by adding water to your dram, you're insulting the guy by suggesting he didn't get the balance right.
However, as long as people are enjoying whisky, the way that they choose to drink it is completely up to them. I wouldn't knock anybody for putting water, ice, or even mixers in their whisky.
Three or four drops of water does open up the whisky and brings out different aromas, but I enjoy mine as it comes and as the maker intended it to be.
Find out more about Scotch Whisky Auctions online here.