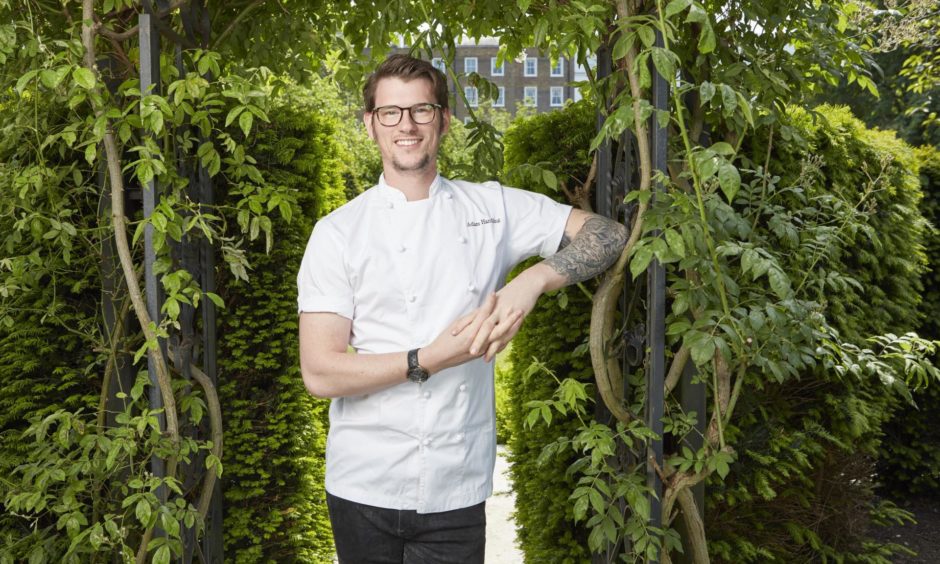 With yet another accolade to his name as GQ's best restaurateur, Adam Handling reflects on an already glittering career – and his dream of one day opening an eatery in Scotland.
One of Dundee's biggest success stories in recent years is 32-year-old chef Adam Handling, who, after a three-year apprenticeship in the restaurants at Gleneagles, went on to win Scottish Young Chef of the Year 2011, followed by an appearance on MasterChef in 2013.
In the same year he appeared in The Caterer magazine's "30 Under 30 To Watch" list. Earlier this month, he was awarded the best restaurateur award by GQ magazine, which he ranks as the most prestigious he's ever been given.
But for those who have followed his career closely, it's no surprise that the homegrown chef has climbed to the great heights of opening no fewer than five of his own restaurants in London.
And though few could imagine he would need it, Adam says the award win has given him some reassurance that he is doing a good thing.
He said: "It's the most prestigious award that I've ever been given and I was shocked when it was announced that I'd won. I didn't even watch the award ceremony because I thought I had no chance of being awarded that, so just decided to carry on going about my day. Then all of a sudden my phone notifications went through the roof, which was incredible.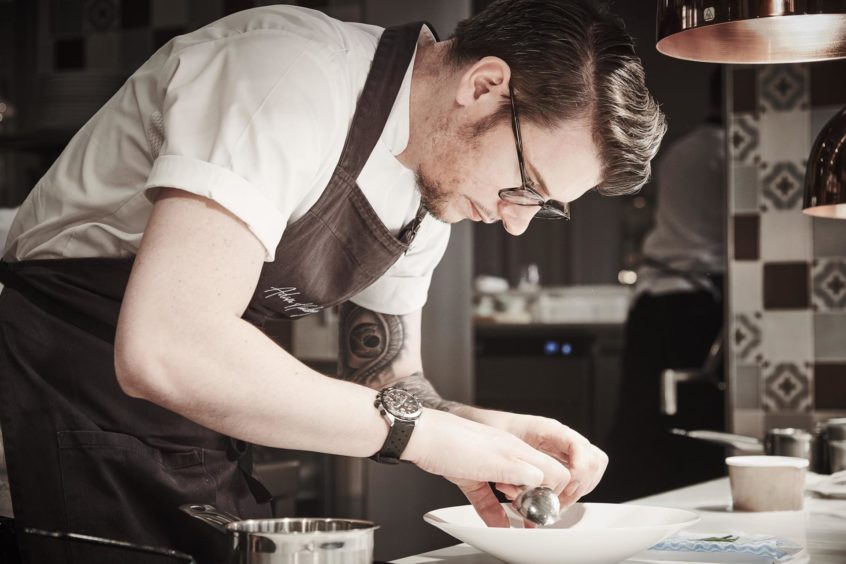 "I have no idea how I ended up being nominated for it – whether someone put me forward for it or if the judging panel just decided it.
"In terms of whether it's inspired me to open more restaurants, if I am going to do that then I would've done even without the award. However, what the award has done is give me a little bit of reassurance that I'm actually doing a good thing and I'm on the right track.
"I pulled out of one restaurant I was supposed to open this year but of course, I will be opening more and more in the future."
So, where did Adam's love of cooking come from and how did it all begin?
Adam says: "If I'm honest, it was after I'd already started being a chef that I started to become passionate about cooking and I only became a chef so that I didn't need to go to university. It wasn't a 'growing up under your grandmother's table' scenario, it was more of an excuse to get out of school.
"My mother actually gave me an ultimatum, and that was to either go to university or get an apprenticeship. I could choose whatever I wanted but I had to continue learning and somehow I  managed to swindle myself an apprenticeship at Gleneagles Hotel, where I stayed for three years."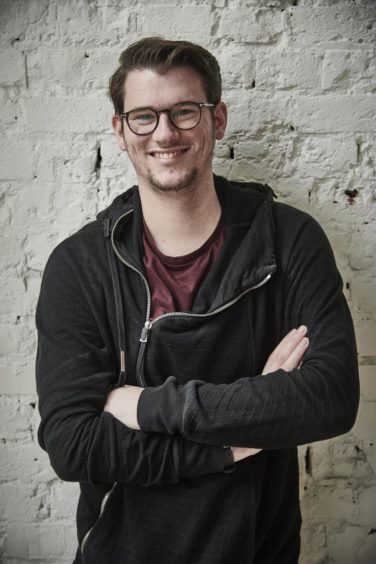 A stint on MasterChef: The Professionals is enough to change or define the direction of any chef's career, particularly one so young. Following his appearance on the show in 2013, Adam then went on to win the British Culinary Federation's Chef of the Year award in 2014 and the Scottish Chef of the Year 2015 award. But, how much was this down to his success on the cooking show?
"MasterChef did change my life and my career in the sense that it gave me a platform to be able to showcase myself, rather than work for somebody else or work for an establishment where I was required to do certain things and follow their rules. In that respect, it was good."
In terms of opening a restaurant in Scotland, though, it is unlikely we will see the young chef's name on an eatery anytime soon, though it is something he hopes to do in the future.
He said: "Of course, I'd love to open a restaurant in Scotland! I just need the right partner. As much as I own all my restaurants myself, because I'm not based in Scotland – I'm based in London – if I was to ever open anything up there, it would have to be with someone who I knew could look after it amazingly. If I was to, then I imagine it would be in Edinburgh, rather than Dundee. As much as it would be really lovely to have something in my hometown, I would need to open it where it would be the most successful."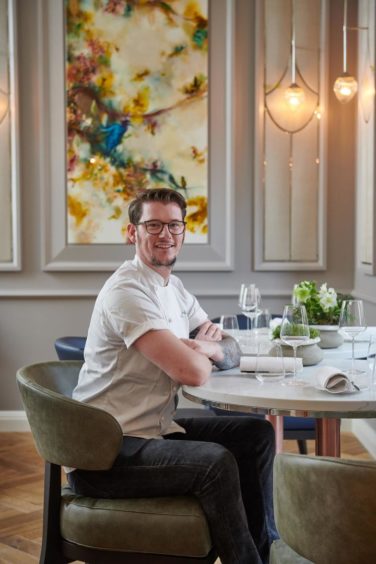 When he does venture back up the road to visit his family, who still live in Tayside, Adam says he always makes a point of dropping in at his old stomping ground, Gleneagles, and samples the goods of two of his favourite Scottish chefs – Jamie Scott and Dean Banks.
"When I go back home I always stop in at Gleneagles because it's where I started out and it's absolutely beautiful. There's also The Newport, owned by Jamie Scott – I see him every time I'm in Scotland. He's a great guy and a very, very nice person. I go to Haar by Dean Banks every time I'm home as well, not just because they were on Masterchef – it's just a platform that allows you to meet these people.
"I would also say that Jamie and Dean are two Scottish chefs you should be looking out for and have on your radar if they aren't already. The thing about Scotland is that a lot of chefs leave there and come down to London but I personally think the two of them are doing some phenomenal food."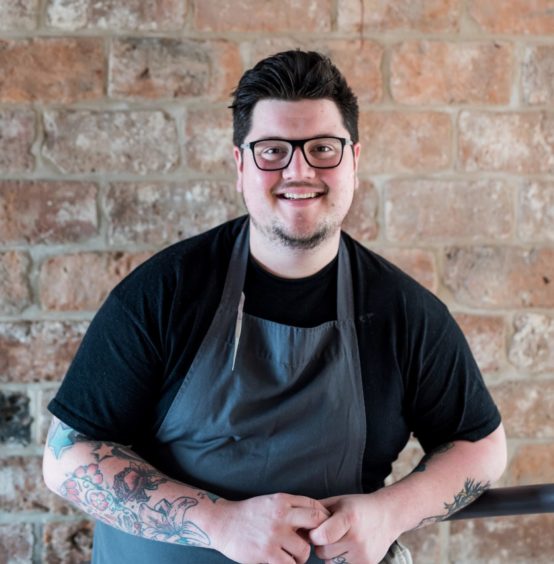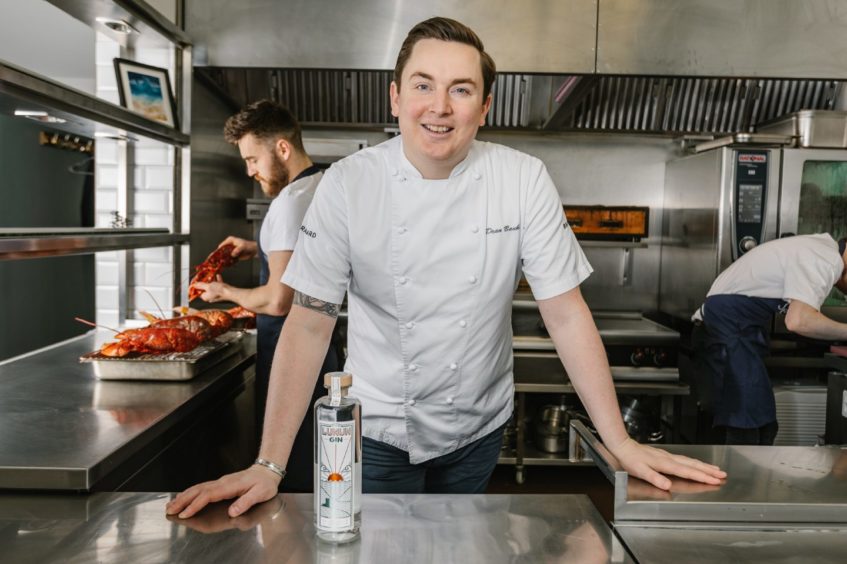 With Scotland being renowned for producing some of the freshest and finest food in the world, Adam says that the nation's quality ingredients aren't overlooked down in London, though more needs to be done on home turf.
He says: "I would say appreciation for Scottish ingredients is stronger south of the border than it is in Scotland because it's on your doorstep. A lobster would cost me £7.50 in Scotland, but it costs me £21 in London, yet it's the exact same thing.
"I really want it to change but I want Scotland to wake up a little bit more and get excited by their food. It doesn't just have to be meat and some veg – it can be something wonderful, it just feels like the mentality around food is slightly slower.
"London is a lot more fast paced – it's like the food capital of the world. It's super rapid and you can be really creative."
With restaurants the length and breadth of the country suffering from ongoing coronavirus restrictions, high profile chefs such as Adam haven't escaped the impact.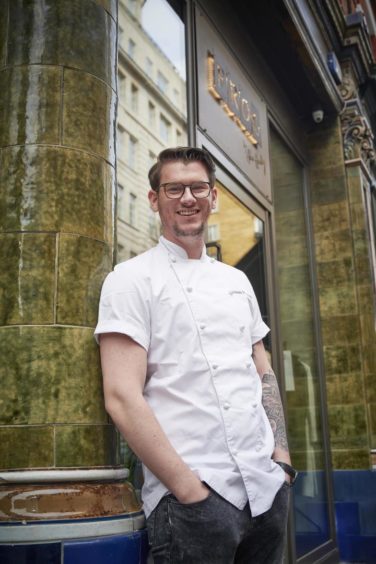 He says: "The lack of office workers in the city has affected lunch trade but tourists don't really affect my restaurants that much as they usually go for the long lead booking times. The office workers would just pop in whereas tourists would book ahead.
"What has been the biggest pain is that the government keeps chopping and changing, rather than giving direct and distinctive rules so that I can adapt my business model effectively. It's like they just wake up one day and say 'in two days time, you're changing' and that's the biggest pain.
"Financially it's been disgusting – I'm tens of millions down in terms of closures as I've had to close four of my restaurants. But I haven't got rid of any staff and have kept the team on."
Despite no plans to open a restaurant in Scotland any time soon, we can still get a slice of the action as Adam has started his own service which delivers his restaurant food to your dinner table.
"You can get my food in Scotland now. If you go to my website, there's an area there called HAME and it's all of my restaurant food delivered to you, regardless of where you are in the UK. I get quite a lot of orders through it from Scotland actually, but there's always room for more!
"We produce the food in our London kitchens and will send it up. It's actually made by me, and finished by you in your home."