Michael Alexander speaks to Fife buffalo farmer Steven Mitchell and discovers there's nothing cheesy about his plans to herd the business towards pastures new.
Fife farmer Steven Mitchell is no stranger to the sharp end of business – in August 2012 he admitted he was "lucky to be alive" after being gored by his herd of water buffalo!
But while the quality and healthy reputation of his buffalo meat continues being popular, the fully recovered 34-year-old owner and director of The Buffalo Farm Ltd at Auchtertool, near Kirkcaldy, is continuing to herd his business towards pastures new.
Last month Steven travelled to Naples in Italy to research long term plans he has for production of mozzarella – traditionally made from the milk of Italian buffalo.
And having just secured a site for a proposed mozzarella and dairy facility near his main butchery and wholesale shop on the Raith Estate, near his farm, he is looking forward to expanding the range of buffalo-derived products on offer.
"Buffalo meat is lean, healthy, and low in saturated fat, so it has become increasingly attractive to the healthy-eating market," explains Steven, whose business employs 20 staff and has a turnover of £2 million per annum.
"But peoples' buying habits have been changing.
"As much as I love farmers markets, which sustained us when we started off, we are starting to distance ourselves from them. They are not working quite as well for us now. Once I started employing people, I could ill afford bad markets.
"In the 10 years I have been in the meat industry it's been getting more and more difficult with a lot of competition from supermarkets who now use meat as a loss leader.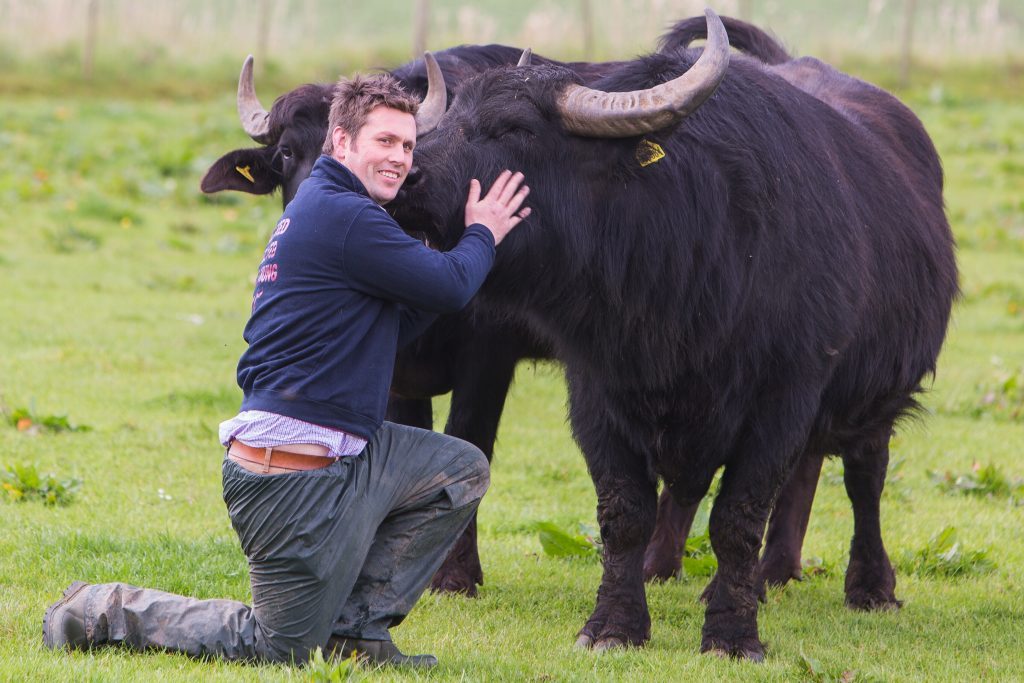 "We therefore have to focus on quality. We have had to focus on certain markets – lean, high protein meat products.
"Buffalo has attracted the healthy eating market.
"Our online sales are going the length and breadth of the country.  Events like the Fife Show remains critical to us.
"Progressing mozzarella, milk and possibly ice cream is part of our longer term plan."
Steven's family have been associated with farming in this part of Fife for over 300 years.
Clentrie Farm, run by his uncle Tom and the base for Puddledub Pork, has been in the family since 1905.
A former pupil of Balwearie High School, Kirkcaldy, who studied agriculture at the SAC in Edinburgh, Steven combined playing rugby with working in advertising during a gap year in Perth, Australia.
But the urge to come back and work on the family farm prevailed.
Inspired by his late father Brian, who died in an accident on the farm in 1987, Steven initially helped his uncle with the grazing side of Puddledub.
However, he was keen to set up his own business with a "unique" product, and after considering everything from crocodiles to alpacas, goats and venison, he decided that buffalo "ticked various boxes".
In 2005, he sourced an initial herd of 100 Mediterranean water buffalo from a farmer selling up in Wales. And now his herd –the only one in mainland Scotland and one of only around a dozen in the UK -numbers over 400.
"I'll spend half my time telling people buffalo are the same as cattle then another half hour telling people how different they are to cattle," he laughs.
"Fundamentally the breed cycle is similar.
"Cows have a rough tongue, buffalo have a smooth tongue.
"Vets hate trying to find veins in buffalo.
"And buffalo have horns!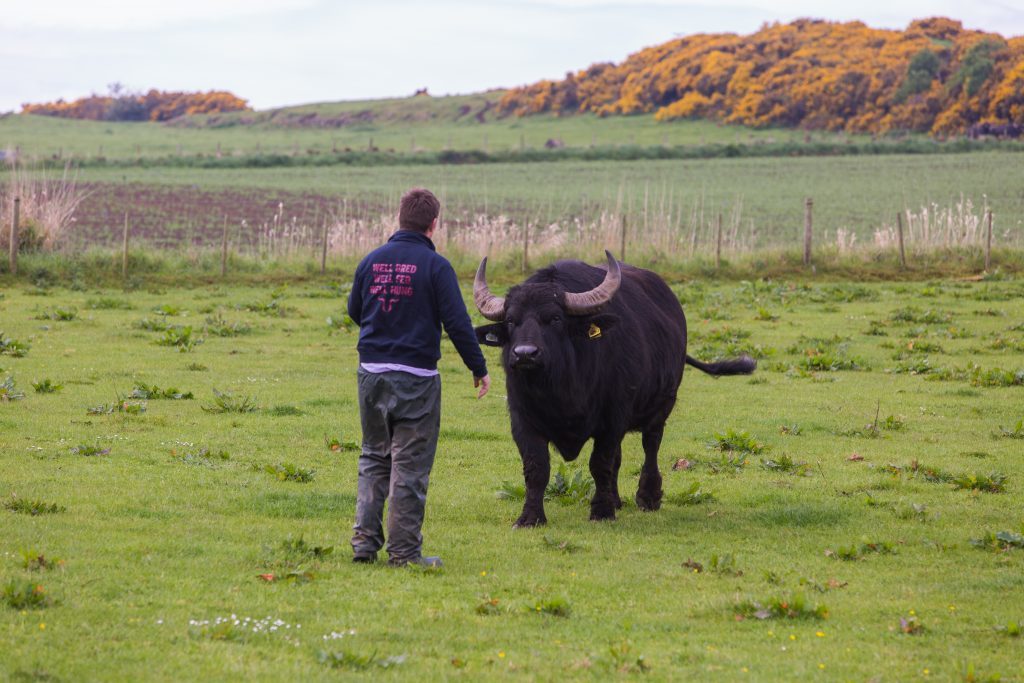 "Buffalo are also quicker. They can turn in very small spaces. Like Houdini.
"Buffalo also live and breed a lot longer.
"Their hides are four times thicker than cattle.
"But fundamentally the biggest advantage was their potential.
"They are really multi-functional. They are dual purpose.
"In hindsight I regret not doing mozzarella first.
"The meat was always going to be the hardest thing to market.
"But it's great to have targets and dreams and great to have this opportunity for expansion on our doorstep."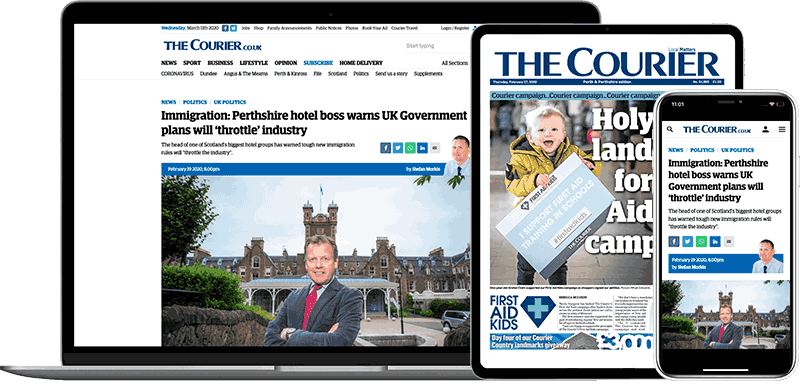 Help support quality local journalism … become a digital subscriber to The Courier
For as little as £5.99 a month you can access all of our content, including Premium articles.
Subscribe