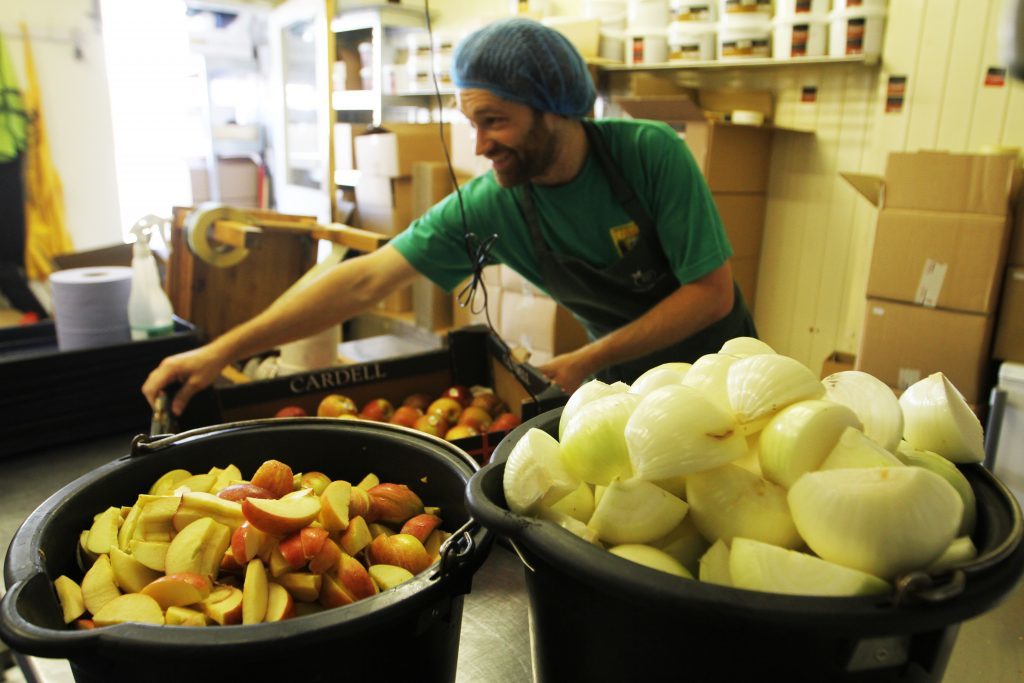 Byam Trotter has his parents' love of Italy to thank for his thriving local business. Unable to find a job after graduating from Manchester University, he was at a bit of a loose end until his mum and dad – Fife's food ambassador Christopher Trotter and photographer Caroline – tried to recreate a delicious Italian fruity chutney called mostarda that had hit the spot on a recent holiday.
Watching his mum making it at home from a recipe she'd found online inspired Byam to start his own condiment business – along with a desire to be his own boss.
"With idols like Richard Branson as an example, the self-employed life was very attractive," the 30 year old from Markinch explains.
With Trotter as a surname, and Only Fools and Horses as a TV backdrop to his childhood, there was only one possible name for Byam's business: Trotter's Independent Condiments Ltd.
But unlike Del Boy, Byam's success is down to hard graft and dedication. With a core market of farm shops, delis, food halls and department stores, he's proud that he and his team of two chefs make everything by hand in small batches.
"Our range includes jams, hot pepper jelly, mostarda (where it all began), mojito marmalade, wild garlic pesto, Scottish honey mustard and many others," he says, before explaining he also undertakes contract work, manufacturing jams and curds for hotels including Gleneagles and Balmoral, in addition to more than 30 products on behalf of other brands.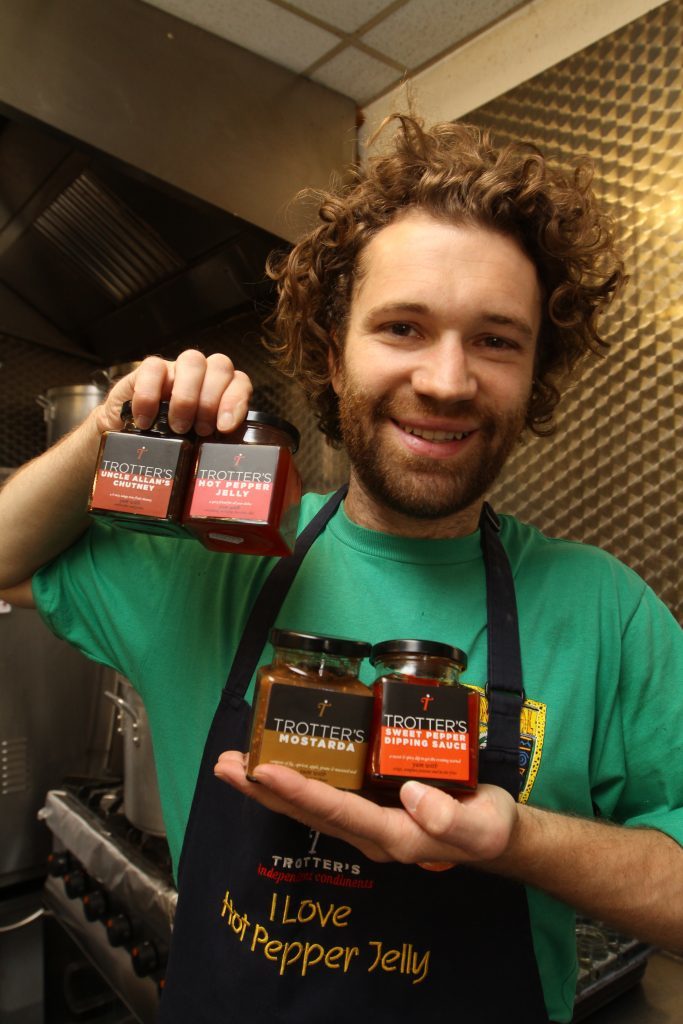 From his Methil-based kitchen Byam describes the making process. "We pride ourselves on using as many fresh local ingredients as possible. So the first step is to prep the raw materials. Depending on the product this could be slicing onions, coring apples, deseeding peppers, chopping dried fruit, grating cheese and zesting and juicing fruit.
"We then blend and cook the ingredients before hand-pouring into jars, sealing them and sticking on the labels. Once the jar is 'shelf ready' they are boxed up ready to be shipped to the customers," he continues.
Although he has a number of suppliers around the UK, locality is a priority in a bid to reduce food miles and support the economy by buying from local suppliers.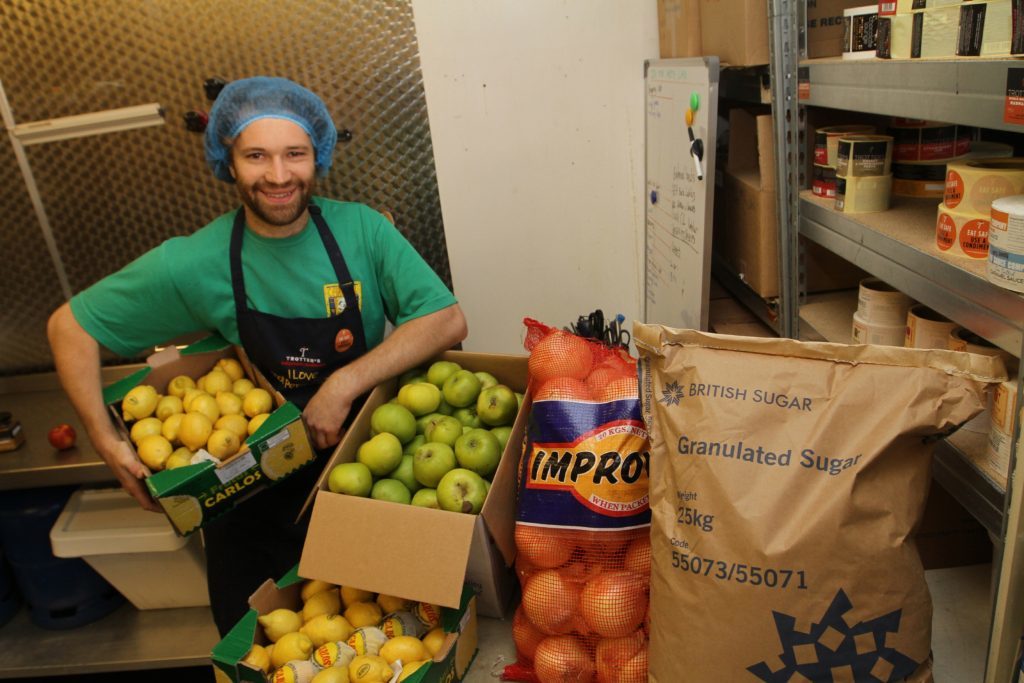 But recent years have brought new challenges.
"The biggest one is trying to manage everything," admits Byam. "Trying to run a business at the same time as doing all the accounts, stock control, sales, new product development, events, distribution and all other aspects of the business is pretty demanding – you become a jack off all but a master of none."
"When I started I was the only condiment maker in Fife and now there several more on the go. The condiment industry is very competitive and there is very little margin for profit, not to mention a huge number of health and safety laws that have to be adhered to," he continues.
"With every new condiment business starting up there is usually another one that stops trading. I'm chuffed we're still going after nearly eight years."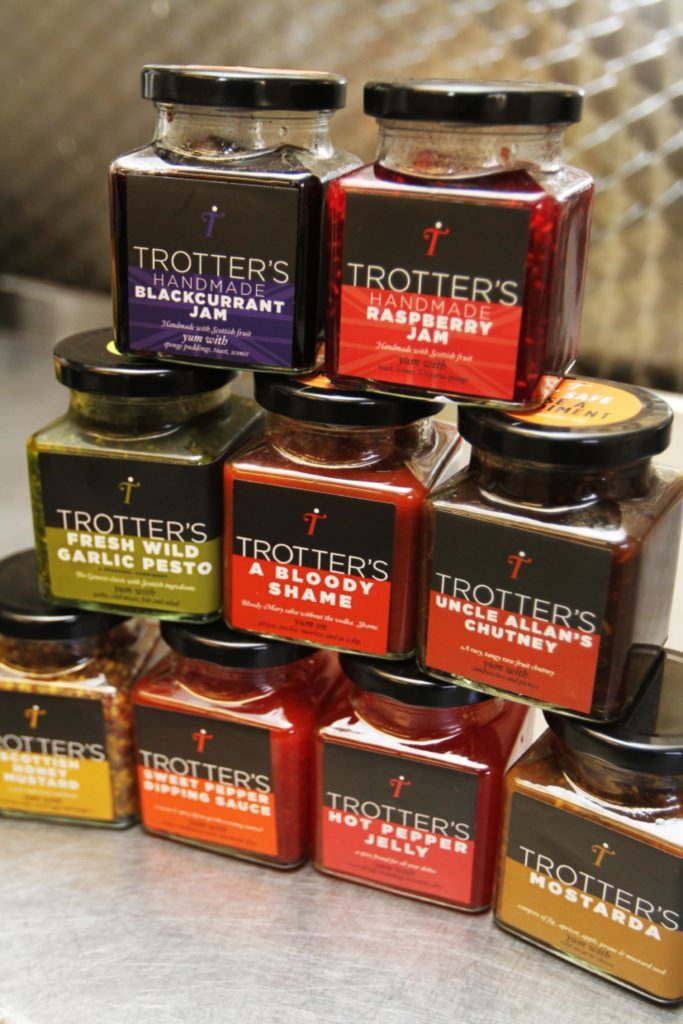 Dad Christopher is also a chef and a food consultant so he's a valuable critic when Byam is developing a new product.
"I'm working on a Hollandaise sauce at the moment which we hope to launch in time for the Scottish asparagus season next year. Dad is very useful for testing new recipes and giving constructive feedback," says Byam.
www.trottersindependent.co.uk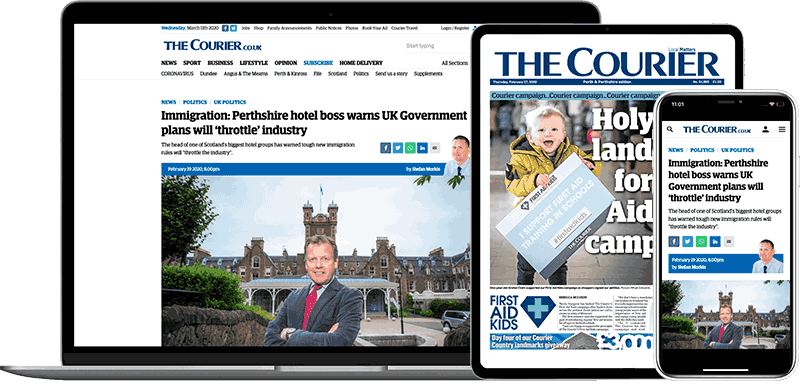 Help support quality local journalism … become a digital subscriber to The Courier
For as little as £5.99 a month you can access all of our content, including Premium articles.
Subscribe