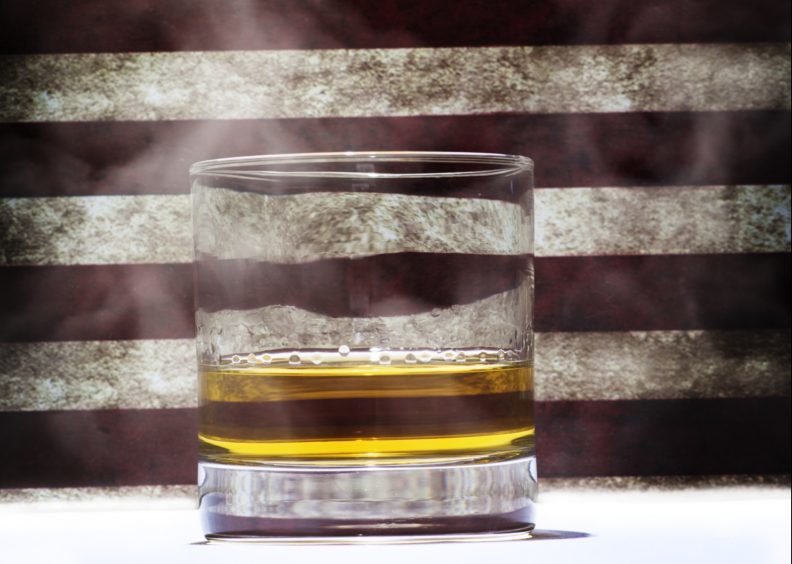 It is impossible to downplay the importance of the United States for the Scotch whisky industry. The Americans have long had a passion for Scotch and they are still our biggest export market by value (they like good malts and the best blends), although France is the biggest by volume.
American firms started tentatively investing in Scotch whisky in the 1930s after US prohibition was scrapped in 1933. Post-war, that investment swelled to a tidal wave, with US firms buying distilleries, bottling plants, big-name brands, the works. Several new distilleries were built with US capital, including Inver House's vast Garnheath complex at Airdrie, with malt and grain distilleries (now long demolished), some 40 warehouses and much else.
Indeed, by 1974 half the Scotch whisky industry was in American hands and fears were voiced of a total US takeover. Since then, US involvement and investment this side of the Atlantic has been in retreat. A few years ago, Jim Beam sold their Teacher's brand and Laphroaig and Ardmore distilleries to Suntory and the Scotch industry became a US-free zone.
However, in an interesting move against the prevailing tide, in 2016 Brown-Forman, who own Jack Daniels, bought Benriach Distillery Co, which prompts the thought that they may be the vanguard of another major US foray into the Scotch industry. In recent years Benriach has been a dynamic player, acquiring Glendronach, at Forgue near Huntly, in 2008 and resurrected Glenglassaugh, near Banff, in 2013. It had lain dormant for almost 20 years until it was reopened by the firm Scaent.
One result of the Jack Daniels purchase is that former Benriach chief Billy Walker joined forces with others to buy Glenallachie distillery, near Aberlour, from Pernod-Ricard/Chivas Brothers in July this year. The deal also included the MacNair's and White Heather brands. That helps explain why Glenallachie, for decades a hard-to-locate malt almost totally used for blending, has popped up in supermakets and off-licences in a distinctive pale blue carton. Long one of my favourite malts, it is great to see it being more widely distributed.
It will be interesting to see if other US drinks giants follow Jack Daniels and start re-investing in Scotch in a big way. Industry observers will doubtless be keeping their eyes peeled.