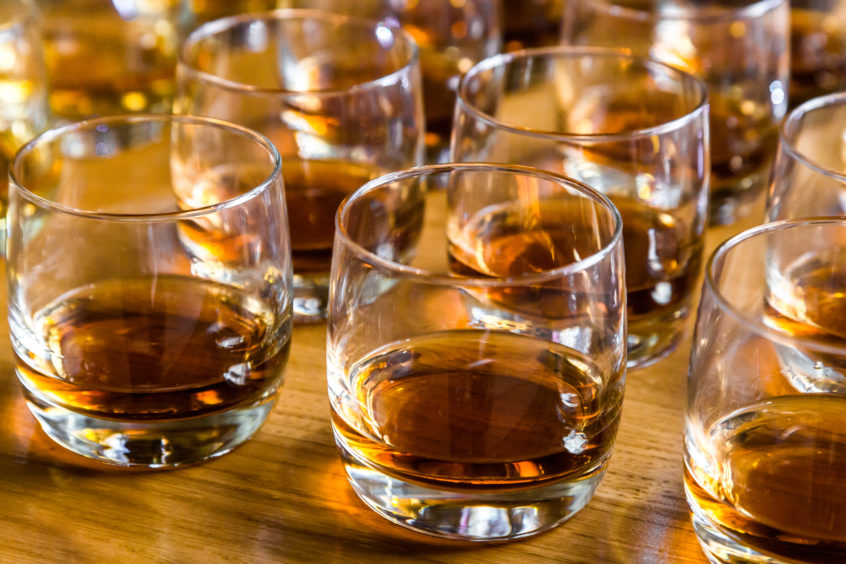 As someone who has banged the gong for whisky tourism and urged distilleries to open visitor centres, I'm delighted to see that everyone from the Scotch Whisky Association to VisitScotland is singing from that same hymn sheet.
In a nutshell, or better said in a hip flask, whisky tourism is big business growing in leaps and bounds. Figures from the industry show that of the 122 distilleries in Scotland, more than half (66) have visitor centres and another six have facilities for visitors by appointment. And that number is set to grow in the years ahead.
Last year, distilleries welcomed 1.9 million visitors, just behind Edinburgh Castle and the National Museum in numbers. That is a 45% rise since 2010 and the average spend per visitor at each distillery was £32. That is £61 million Scotland-wide and one must add all the money whisky tourists are spending at hotels, restaurants, shops and other facilities.
Most visitors are from Germany and the United States, and of course the UK, followed by China, Japan and India. What is equally important is that these visitors return to their home countries and will seek the whiskies they sampled and enjoyed on their trip and become, each in their own small way, brand ambassadors.
After all, decades of UK tourists enjoying holidays in France, Spain and Italy have certainly helped those countries export their wines and other drinks to the UK.
Hence I am particularly delighted at recently-revealed plans by Angus Dundee Distillers to create a visitor centre at Glencadam Distillery in Brechin. I have long seen it as one of the whisky industry's undiscovered gems, with nigh on two centuries of history behind it — it began distilling in 1825 and is the last surviving historic distillery in Angus.
Indeed, it must be said that the east coast of Scotland suffered disproportionate distillery losses during the great wave of closures in the 1980s and 1990s, Glencadam being with Fettercairn virtually the sole survivors.
In the longer term, I hope more of the 50-plus distilleries without visitor centres will opt for one. True, they cost money and the rewards do not materialise overnight. However, tourism is the world's growth industry and whisky distilleries are increasingly on our visitors' must-see list.