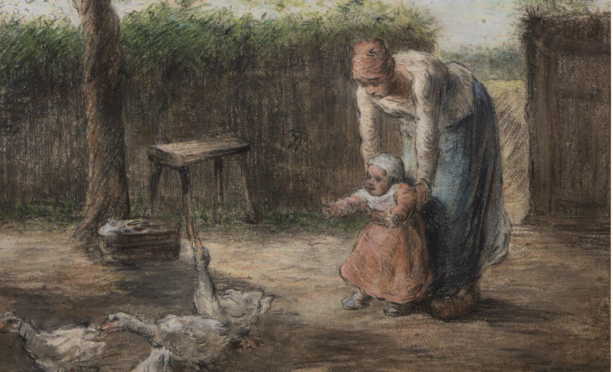 The covers of auction catalogues tend to showcase star items. So it was with the French house of Osenat, which took over a  quarter of a million Euros on July 19 for a charming pastel by the Barbizon School artist Jean-Francois Millet (1814-75).
Titled Les Premiers Pas, signed lower right, the 15 x 18in pastel captured one of Millet's favourite themes, the family in daily life, revealing an intimate moment between a mother and her child as the youngster, tenderly held, takes her first steps towards a gaggle of geese.
Another version, also entitled The First Steps, is now part of the collection of the Lauren Rogers Museum of Art in Laurel, Mississippi.
This work was copied by Vincent Van Gogh. Millet's original and Van Gogh's copy were hung next to each other during the 1998 Millet-Van Gogh exhibition at the Musée d'Orsay in Paris. Van Gogh made 21 copies of Millet's works, more than of any other artist.
The Barbizon school of painters, which included Millet, Théodore Rousseau, Charles-François Daubigny, Narcisse Virgilio Díaz, and  Henri Harpignies, were part of a movement towards realism in art. Its artists adopted loose brushwork, and softness of form.
Millet extended the idea from landscape to figures — scenes of peasant life, and work in the fields. Such scenes were popular among the Dundee linen lords and jute barons and many of them hung Barbizon School pictures. Some remain in local private and public collections.
The school took its name from the village of Barbizon, near the Forest of Fontainebleau, where many of the artists gathered – and where the Osenat sale took place.
The First Steps sold for €262,000.
Picture: The First Steps by Millet, €262,000 (Osenat, France)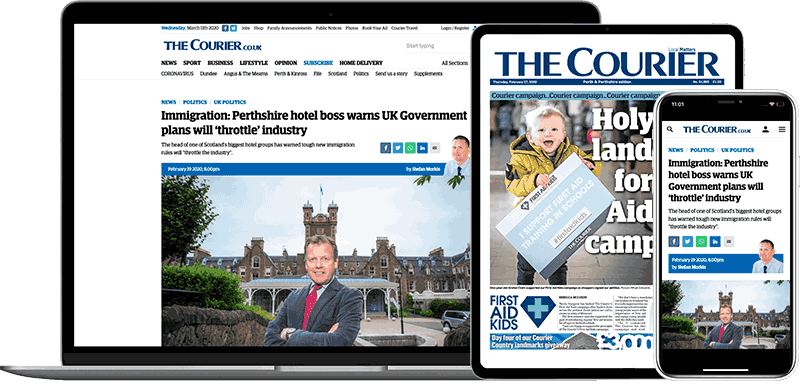 Help support quality local journalism … become a digital subscriber to The Courier
For as little as £5.99 a month you can access all of our content, including Premium articles.
Subscribe