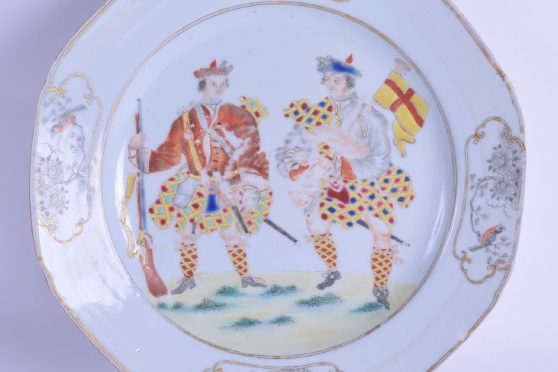 SOME AUCTIONEERS make the most of what they've got. In this respect, I can pick out Nick Burns of Lindsay Burns & Co in Perth, whose marketing skills often ensure high prices on special items. The national publicity created for a picture in his last sale, for example, helped it on its way to a London dealer for a whopping 20-times estimate £26,000.
The opposite can sometimes be the case, however. In mid-January Hampshire auctioneers Hannam's offered "a rare Chinese export 'Scottish market' dish painted with a figure playing the bagpipes, the other holding a rifle. 22.5 cm wide."
My quotation marks contain the entire catalogue description of a lot which carried a hefty estimate of £6000-£8000.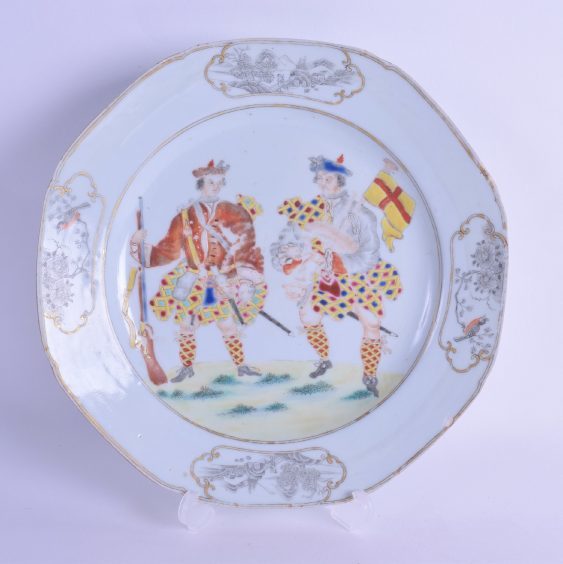 The plate remained unsold and, without criticising a respected and popular auction house, I wondered why.
Was it because the description was a bit light for a hard-paste porcelain plate decorated in colour with Highlanders and panels of landscape and a flowering branch, Ch'ing Dynasty, exported in the mid-18th Century?
Would it have helped to say that the plate depicted soldiers of the 42nd Foot regiment (soon to amalgamate with the 73rd to become The Black Watch) with the figures copied from well-known prints, made when men of the regiment were convicted of mutiny in 1743?
Moreover, examples of this rare plate are with the National Museums of Scotland and the V&A in London, with Sotheby's taking just under $50,000 for a single example in New York in 1998.
A final thought – everyone knows that wealthy Chinese buyers have been swooping on UK auction houses to return 'heritage' items to their own country. I wonder if this applies to 'Chinese export' items, too?