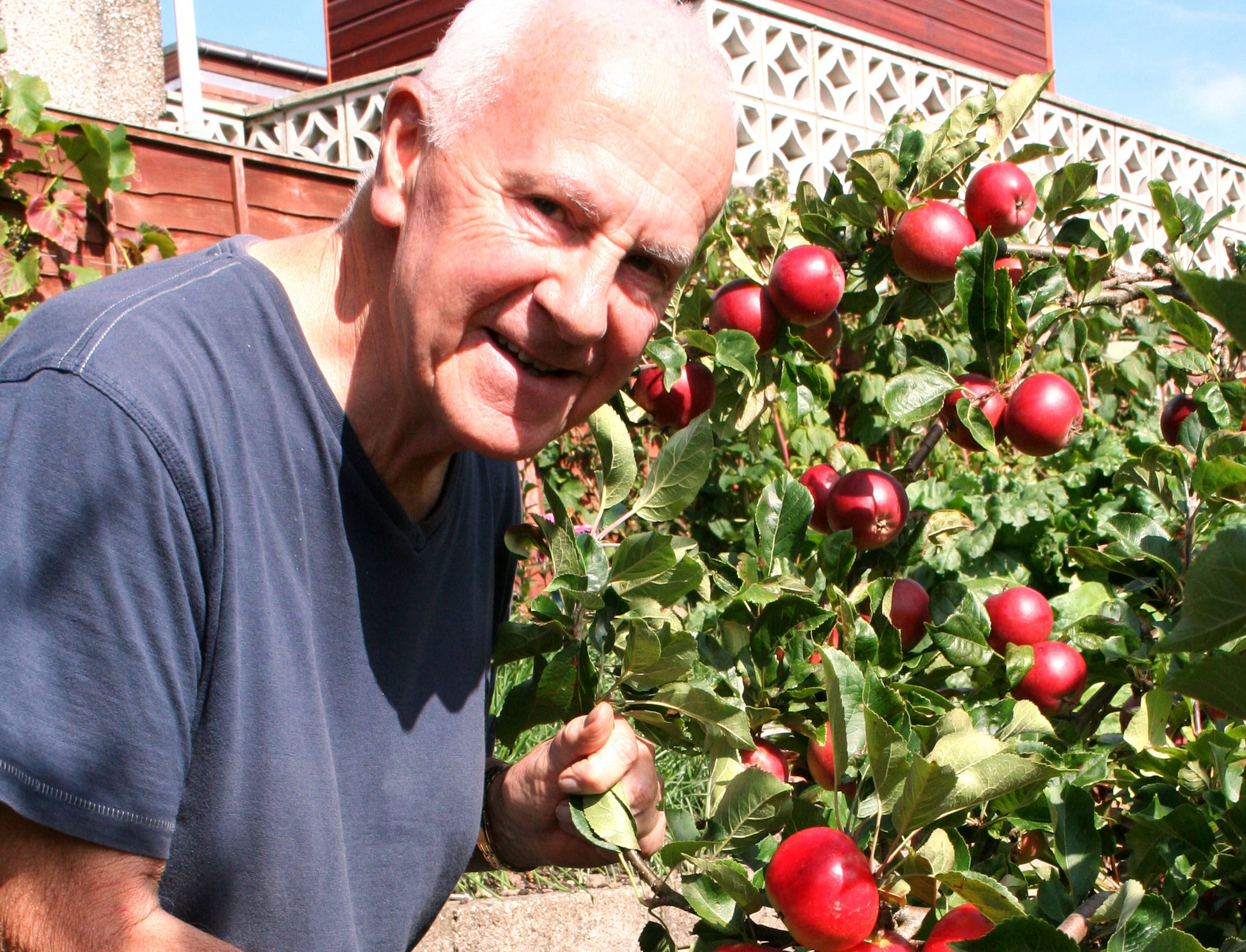 There was a time when everyone had a garden or allotment to grow food, as money was tight and a packet of seed could go a long way.
Being almost self sufficient saved a fortune, but we were never fully aware of the health benefits at that time.
As wage levels rose and working hours decreased we found ourselves with time to spare so the range of leisure pursuits grew to satisfy this demand. Unfortunately gardening became a bit out of fashion as space was needed to park a car or two, and most of our food was available in supermarkets, much of which was ready to eat so less time was needed in the kitchen.
Nothing stays the same for long, as knowledge through travel, television, the internet and magazines broadens our horizons.
Manual labour is being lost through technology, so slowly the nation is getting less fit and putting on a wee bit of weight.
This has been recognized as we now get bombarded with ways to keep fit and eat healthy food, and programmes on cooking are now a major industry.
As we are still in summer many folk will have been abroad on holiday and looking for a break from the kitchen, so salads will be high on the menu, and even when you go out for a meal we tend towards the Mediterranean diet as it is quick and tasty and has a great reputation as a healthy way to dine.
It includes plenty of fresh salads, ripe tomatoes, olive oil dressings and a range of fruit in season, plus nuts for variety and oily fish high in omega 3 oils.
Looking back over the years, I have come to realize that I have been unconsciously on this diet for a fair time, but thought it was a Scottish diet, not Mediterranean.
In younger days our true Scottish diet did have a fair bit of fish suppers, and chips appeared on a daily basis to accompany the pies, bridies, mince, beef burgers and sausages (we liked to have variety,) but as we did a fair bit of manual labour and in our spare time we were always active so gaining weight was never a problem.
Today we may not be quite so active, but with more knowledge on good foods and superfoods combined with a great cook in the kitchen the diet has evolved. The first changes happened a long time ago when a TV show highlighted what gastronomic delights from the abattoir went into various meat products, so sausages, mince, beef burgers got dropped, and pies and bridies became a low priority.
Then a surgeon attending my art classes had done a study on the affects of sugar on humans and gave me his thoughts.
I immediately stopped taking sugar in coffee and tea and even omitted my spoonful of honey in my porridge.
My weight went down by ten pounds within one year. Chips were next on the endangered list when I accidentally set the chip pan on fire.
The kitchen is no place for a man with artistic and gardening skills. However I soon found that chips could be replaced with salad potatoes (Casa Blanca is a favourite) and baked potatoes from the larger Sarpo Mira and Amour spuds, and now we have been exposed to so many other exotic food dishes the Scottish chip is becoming a rarity.
Having a garden, a greenhouse and allotment means that with a wee bit of forward planning you can have fresh fruit, vegetables and even salads just about all year round.
A good range of nuts (unfortunately not home grown) are now added to many dishes, such as walnuts with our salads and I mix ground almonds, pine nuts, Brazil nuts, hazelnuts and walnuts into my muesli in the morning as well as adding at least three different fruits.
This is seasonal fruit though at present I have autumn raspberries, perpetual strawberries, blueberries and ripe figs to last through till late autumn.
To replace our fish suppers we have now turned to trout as it just needs 2 minutes each side to cook on a pan with some Scottish rapeseed oil rich in Omega 3 oils, and served with beetroot, French beans and some salad potatoes.
Wee jobs to do this week
 Late blight and a wee bit of blackleg caused potato foliage to wither away sooner than intended so the last of the crop of Sarpo Mira has been lifted.
There is still time to use this land for a green manure crop to grow through autumn and be ready to dig in during winter. This helps to break up the soil and add humus.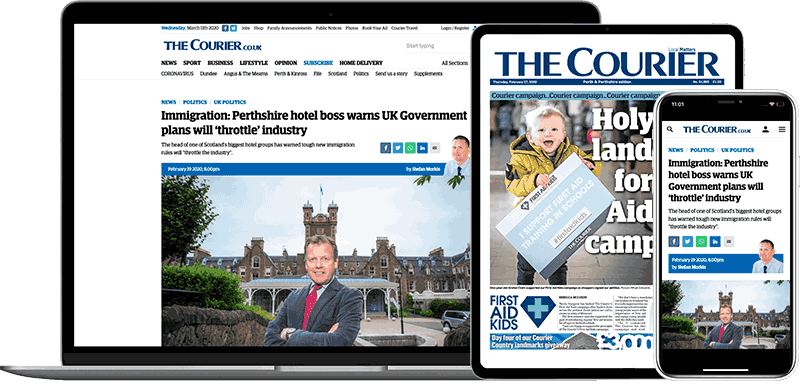 Help support quality local journalism … become a digital subscriber to The Courier
For as little as £5.99 a month you can access all of our content, including Premium articles.
Subscribe