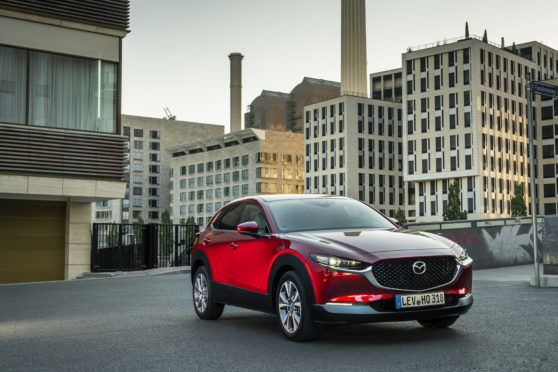 Mazda has produced some of the best SUVs in recent years. The spacious and capable CX-5 is perhaps my favourite of the Nissan Qashqai-sized vehicles, while the stylish CX-3 can hold its head high in the Nissan Juke category.
Apparently Mazda felt there was too big a gap between the two models. Hence this, the CX-30. Why not call it the CX-4, you ask? There's already a Mazda CX-4, though you can only buy it in China.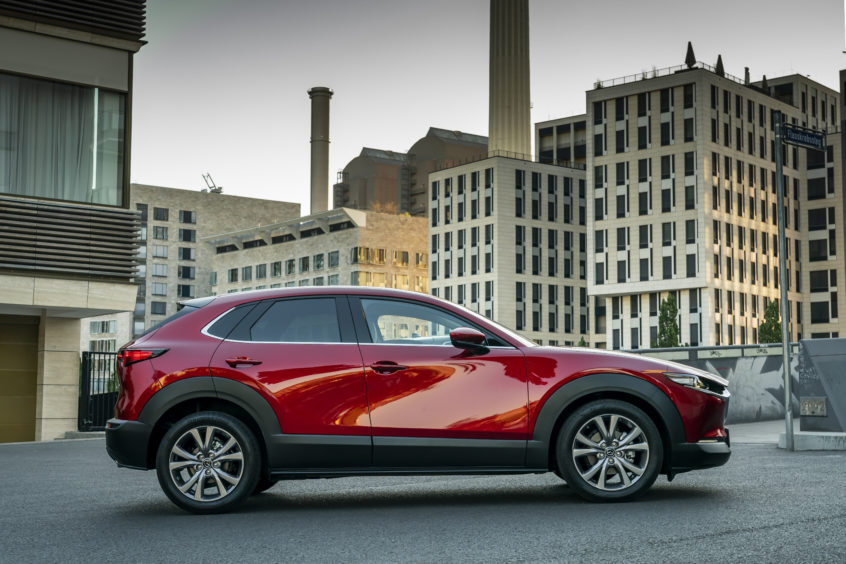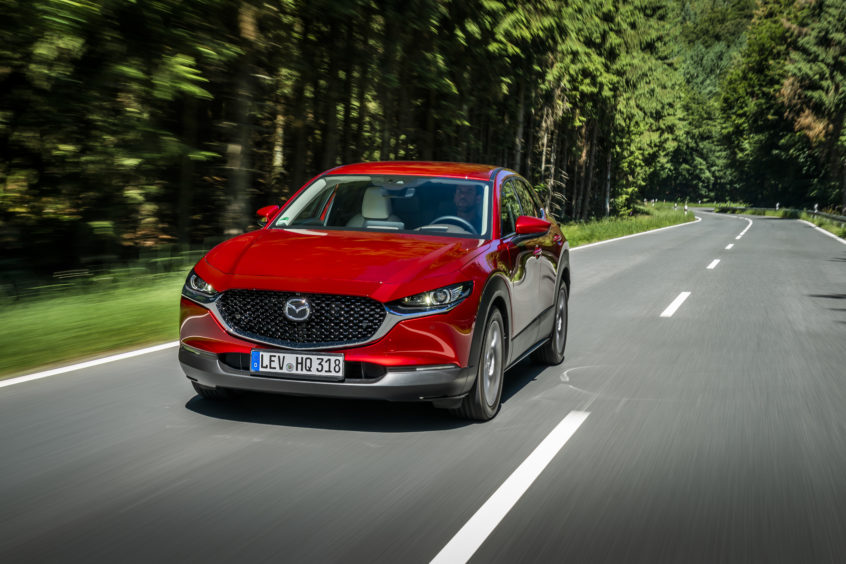 Anyway, the CX-30 is one its way to these shores. Based on the Mazda 3, it's a mid-sized SUV that is focused very squarely at on-road driving – it is available with four-wheel drive, but of the sort that can deal with bad weather, not wading through rivers.
Mazda has produced some of the best designs in recent years and the CX-30 is a sharply styled, well proportioned piece of work – especially in the company's striking "soul red crystal" colour which catches the light nicely.
It doesn't go on sale in the UK until November so I headed to the Spanish countryside to try it out. Although it has produced a diesel version, Mazda won't be bringing that to these shores and all UK CX-30s will be petrol only.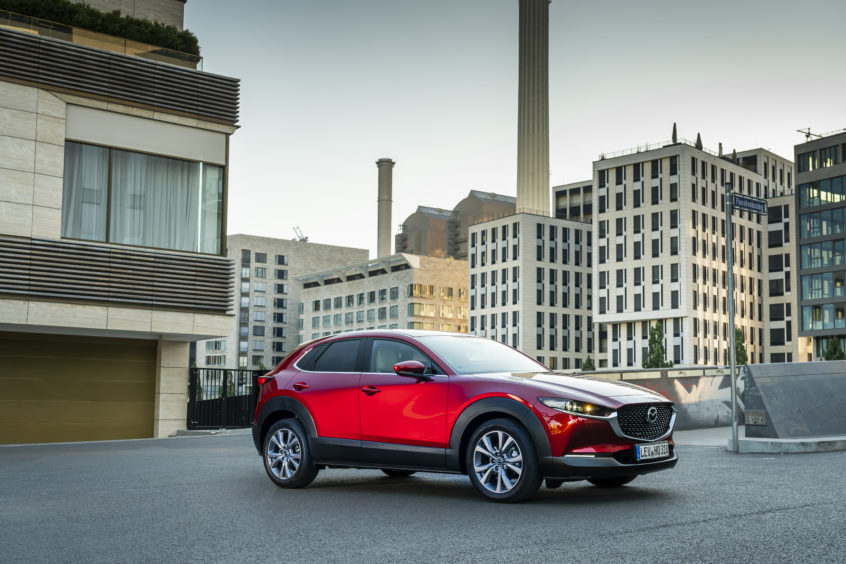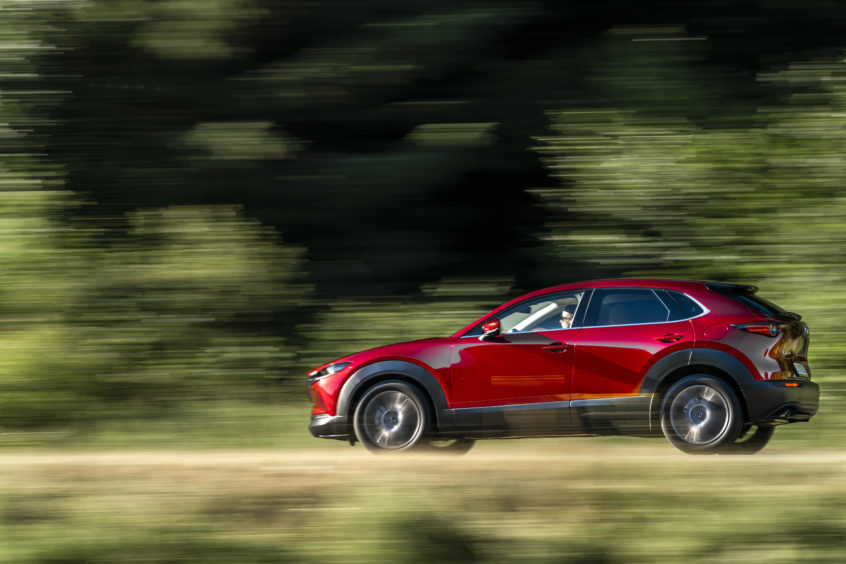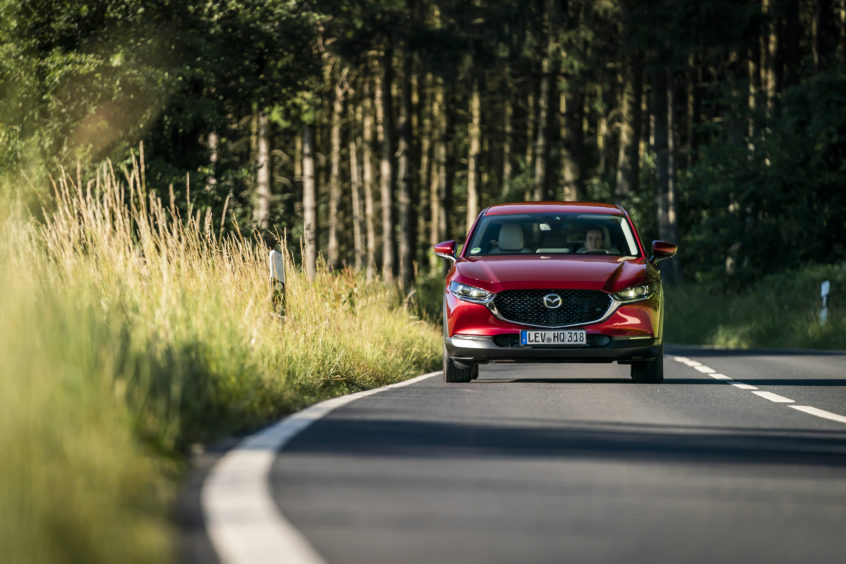 There will be a choice of two engines, both 2.0 litres. There's the 2.0 litre, 120bhp Skyactiv G, which has mild-hybrid power and has been in various Mazdas for some time now. And there's the brand new 2.0 litre Skyactiv X, an engine Mazda is very proud of – claiming it delivers near-diesel economy with petrol levels of refinement and power.
The CX-30 drives very well indeed. Refinement is excellent and it handles much better than a taller car should, gripping corners nicely and keeping body roll well in check.
The 120bhp entry engine is perfectly fine, delivering decent acceleration and economy. The new Skyactiv X engine really is quite special though (Vital Stats are for this model in entry trim). With 178bhp, it's a lot more powerful and, thanks to Mazda's engineering wizardry, it is also more economical.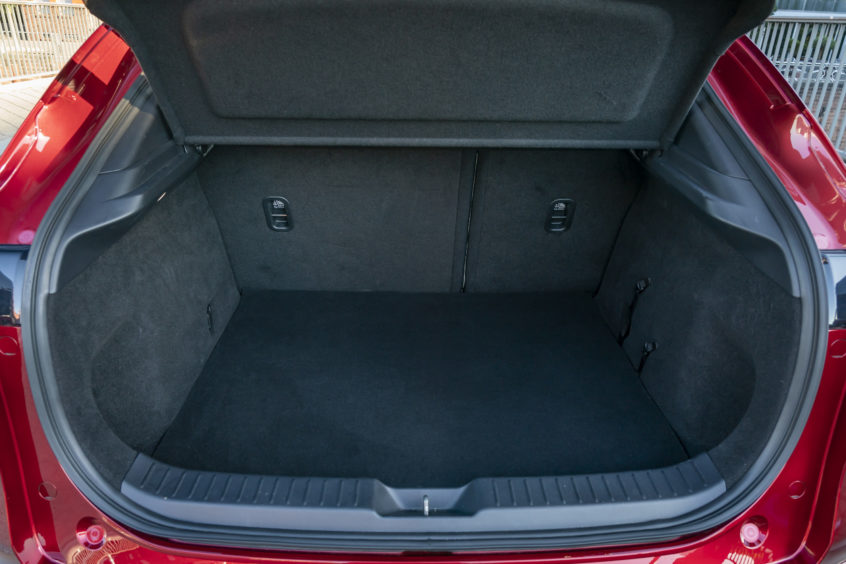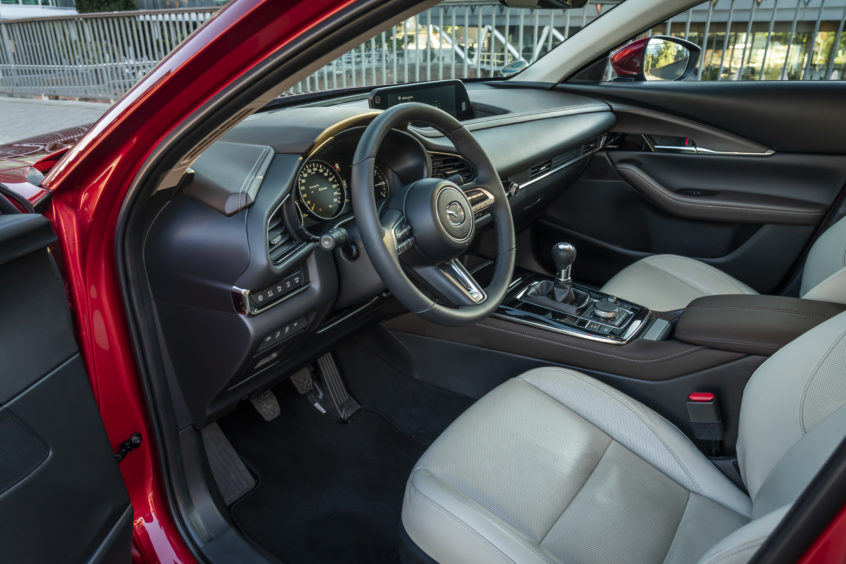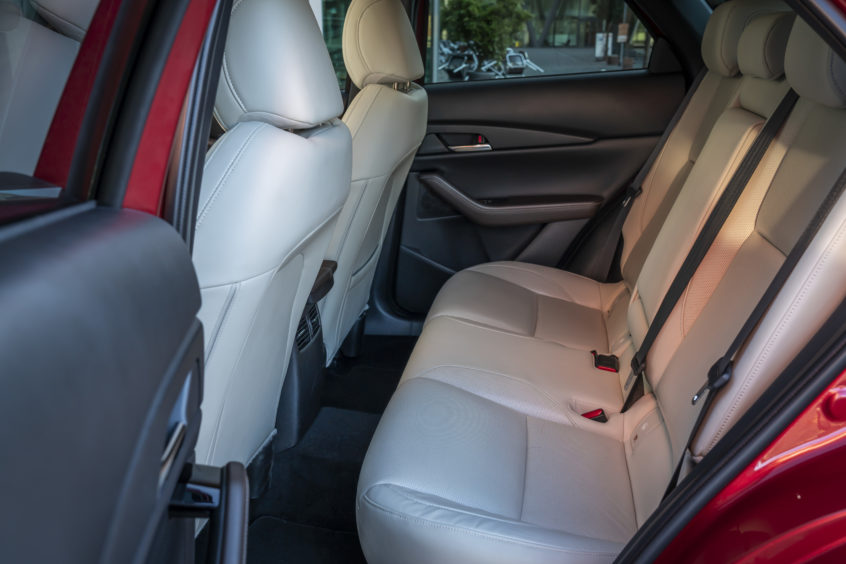 Mazda is still to reveal final WLTP cycle economy figures but I achieved low 40s in the standard 2.0 litre and mid 40s in the Skyactiv X engine – not bad at all considering I was enjoying the car's power rather than driving for economy.
Inside there's the usual dark but smart Mazda layout. Buttons and switches are in the correct places and Mazda uses a BMW-style rotary dial for controls, which is much easier to use on the move than a touchscreen.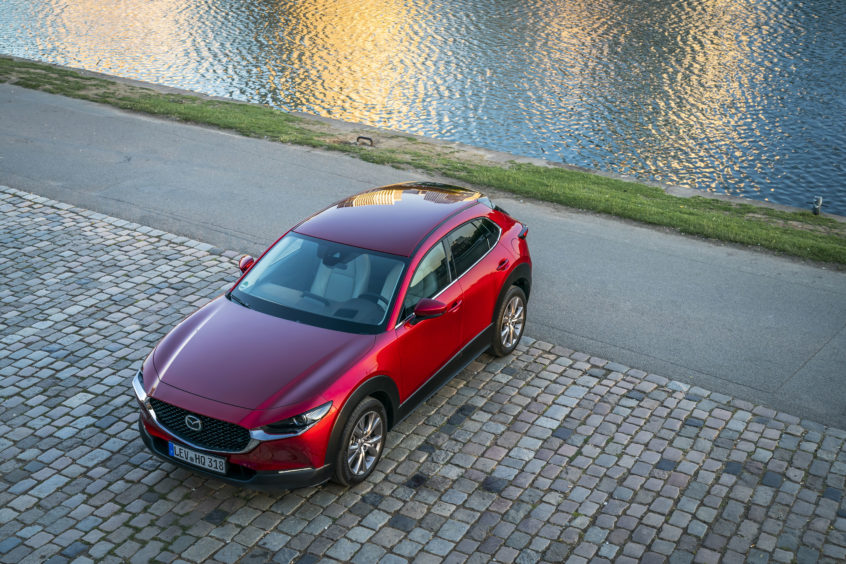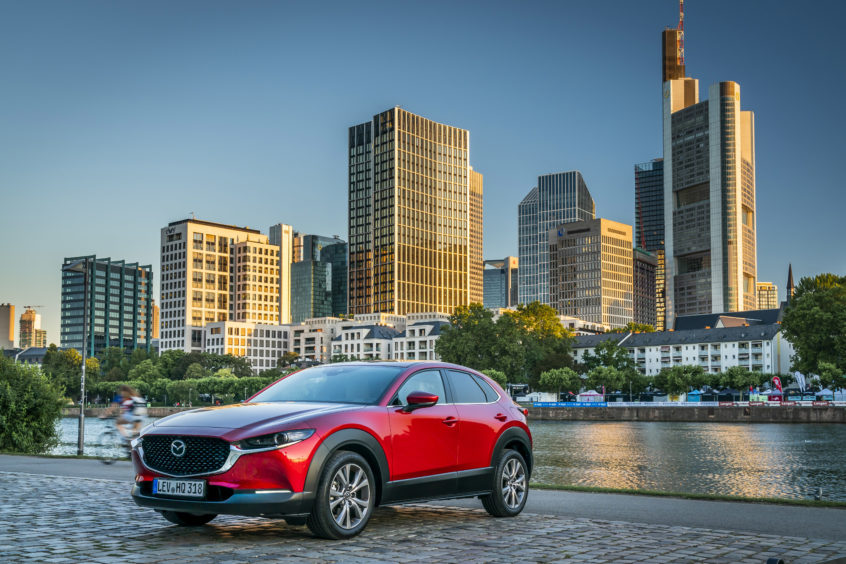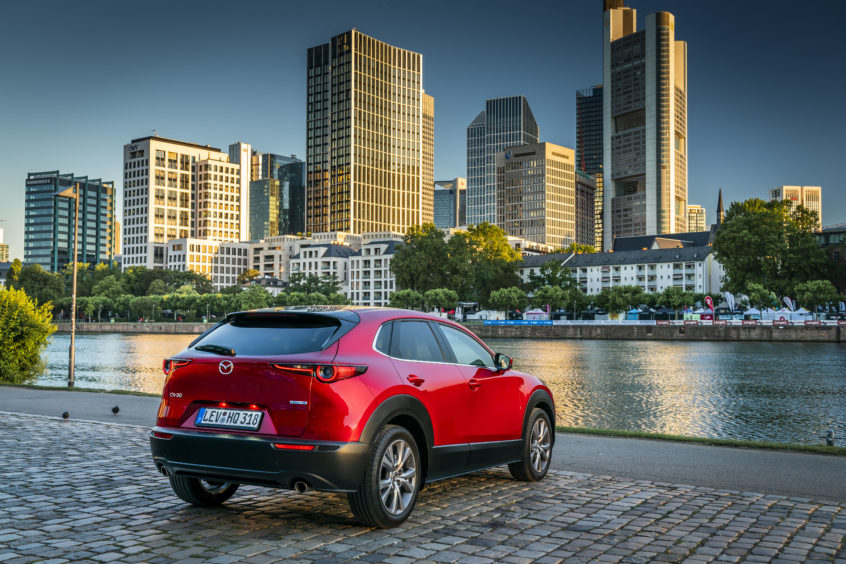 There's plenty of space up front but rear passengers aren't given a generous amount of leg room. Boot space is 430 litres – more or less halfway between the CX-3's 350 litres and the CX-5's 506 litres.
Prices start at £22,895 and you pay around £1,400 extra for a Skyactiv X engine.
It's not the last word in spaciousness but if you're after a sharply styled car that drives very well and feels more premium than its rivals, the CX-30 is it.
jmckeown@thecourier.co.uk
---
Price: £24,375
0-62mph: 8.5 seconds
Top speed: 127mpg
Economy: 47.9mpg
CO2 emissions: 105g/km