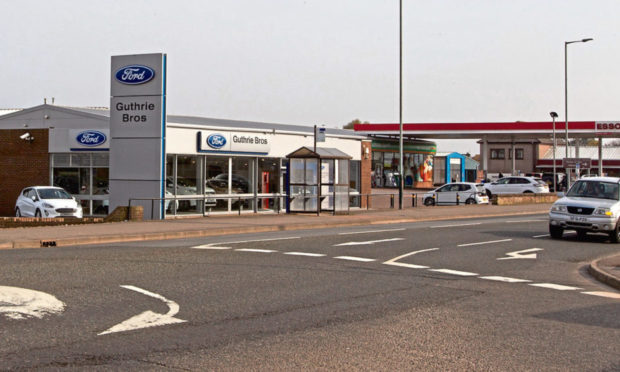 Car dealerships across Courier Country have closed for the duration of the coronavirus lockdown.
With the Government ordering non-essential businesses to shut their doors, only those offering essential servicing and repairs remain open. These are open only in a very limited capacity, with priority given to NHS staff and other key workers.
Gordon Close is the managing director of Dalkeith Ford, which operates three sites across Scotland: in Cupar, Dalkeith and Peebles.
They have shut all their sites for at least the period of the lockdown. "We'll keep them closed for as long as the restrictions are in place," he said. "The safety of our staff and customers is the most important thing, and in any case I really don't like the optics of trying to sell cars at a time like this.
"Our focus is keeping people safe and helping out where we can. We have been giving out disposable seat covers to health workers to help keep them safe. We are also prioritising key workers, particularly NHS staff, whether that be fixing their cars or offering them a courtesy vehicle free of charge. Many NHS vehicles such as ambulances are Fords and we are happy to help with any work that needs carried out to keep the health service running smoothly.
"We're also here for our customers and for any member of the public who has a question about their cars. MoTs and services can wait until this is over so we are happy to reassure people on that count. Of course if there's an emergency we will be there to help but apart from an occasional trip to the supermarket people really shouldn't be using their cars much right now."
Dalkeith Ford employs more than 70 people across its three sites. "A few of us such as myself, the senior management team and our accountants are working from home but we're not an industry where many staff can work from home so the vast majority of our workers are furloughed at the moment," Mr Close continued.
"There is government help in place and we're in the fortunate position that our business is in good enough shape to withstand being shut for the duration of this crisis.
"When we do reopen our doors we want our staff to be healthy enough to return to work, so keeping them home and safe right now is the priority."
The Courier contacted numerous dealerships for this article, however most did not wish to comment on when they might reopen or on the long-term prospects for their business.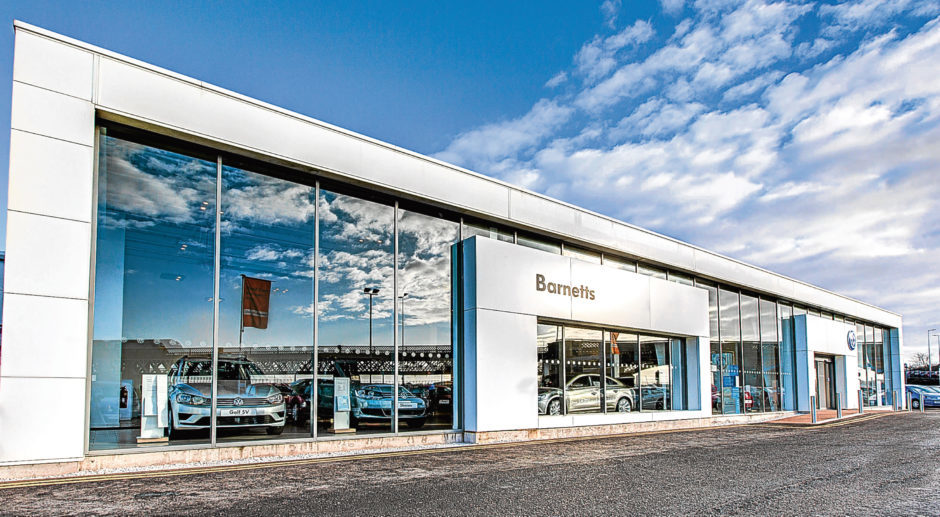 Some garages remain open but are focusing on emergencies and making sure key workers have access to transport.
Craig Miller is the manager at Pilot Garage on Miln Street in Dundee. He said: "We've had a lot of cars from doctors, nurses, care workers, firefighters and other key staff, and we've been prioritising those.
"A lot of our regular customers have cancelled due to the six month extension to MoTs. For people who do need work done we are offering to come out and pick their car up without any contact. We have protective gear such as disposable masks, gloves and seat covers and disinfectant sprays.
"We've changed the way we operate. We have clear signs on our front door and on our social media telling customers they can't wait around to collect their car. There are only three of us working here and we're being very careful about keeping a good distance from each other."
TAX CHANGES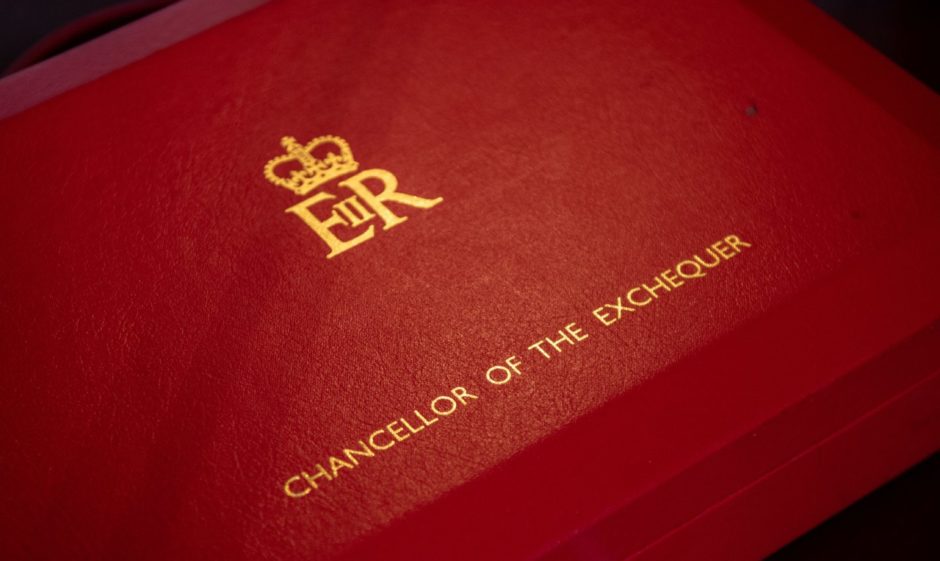 Car dealerships may be closed but the Government has pressed ahead with changes to vehicle taxation that can add £100s to the cost of buying a new car.
The changes to Vehicle Excise Duty (VED) came into effect on April 1. Many petrol and diesel cars will see a large increase in costs, though some electric cars will become much cheaper.
VED rates are based on emissions and the increases are due to a new and more accurate system called WLTP (Worldwide Harmonised Light Vehicles Test Procedure) that replaces the old NEDC (New European Driving Cycle) scheme.
NEDC was discredited for giving official CO2 and fuel economy figures far below what users could expect in real world driving. Car manufacturers took advantage of all sorts of loopholes to game the system, removing wing mirrors, disconnecting the alternator and overinflating tyres.
The new WLTP system gives figures that are much closer those drivers can expect to see. This means many petrol and diesel models will officially become less efficient and be pushed into higher tax bands.
The new system will see many diesel cars pushed up a single bracket, leading to an extra amount of as little as £20 or as much as £535. Some cars, mainly SUVs, will jump two bands. A Mazda CX-5 2.2 AWD, for example, will leap £750 to £1,305.
The silver lining is the £320 luxury car charge levied on all cars costing more than £40,000 has been done away with for electric cars. This was levied from years two to six of the car's ownership so equates to a saving of £1,600.
LOOKING AFTER YOUR CAR.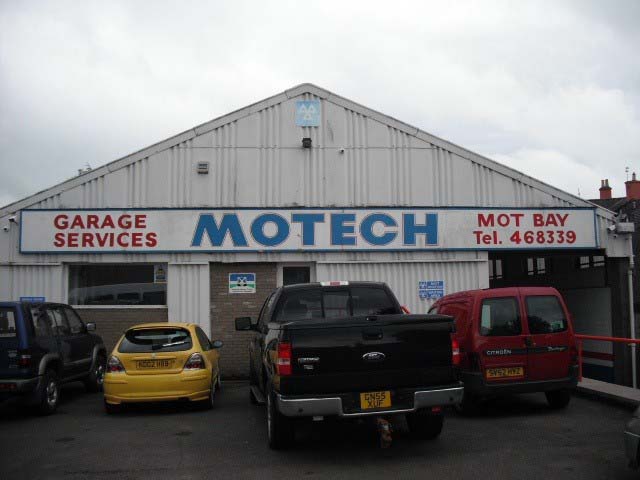 The Government has extended MoTs by six months so if your car is due for its check up this can be put off until October. That does not mean owners can ignore any problems, however. In particular you can still be fined for having illegal tyres, so make sure you have at least the minimum 1.6mm tread depth and be aware it's recommended to change them once there's less than 3mm left.
Car batteries will deplete if a car is unused and short, infrequent trips to the supermarket will not be enough to replenish them. If your car is close to a power source, consider investing in a trickle charger which uses electricity to keep a battery charged. Failing that, a solar trickle charger can keep a battery from going flat. Order online if you can to avoid making a non-essential trip to the shops.
Simply starting your car and leaving it running on the driveway for a while is unlikely to top up the battery and may even drain it further.
One issue the Government is yet to set out guidelines over is diesel particulate filters (DPFs), which have been standard on all diesel cars since 2009. They collect harmful soot and prevent it being discharged into the atmosphere. The DPF has to burn off the soot it collects regularly to prevent becoming clogged. To do this, your car needs to be driven at 50-70mph for at least 30-45 minutes.
If the DPF goes too long without being burned off it has to be cleared out manually by a mechanic at a cost of £100 or more.
Taking your car for a long run every fortnight breaks government guidance on essential journeys but if diesel owners don't give their cars a leg stretch eventually the UK faces a deluge of DPF failures, an enormous bill, and a lot of extra work for garages.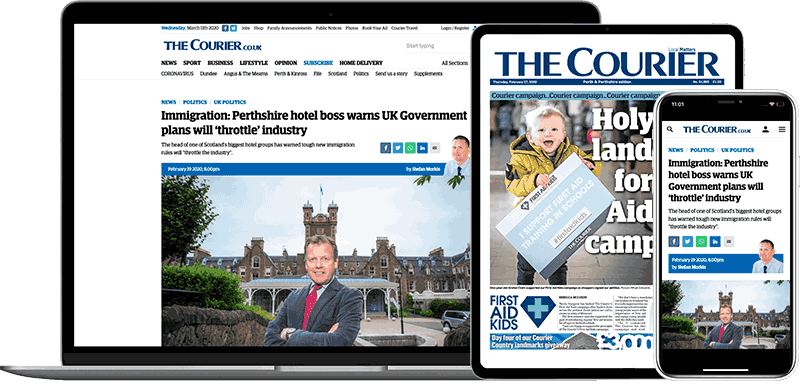 Help support quality local journalism … become a digital subscriber to The Courier
For as little as £5.99 a month you can access all of our content, including Premium articles.
Subscribe