The 2017 Cateran Yomp is on June 10. As the popular but gruelling charity event draws near, Gayle Ritchie signs up for a mini boot camp with army veteran Mike Mooney.
I admit it – I've done no training for this year's Cateran Yomp.
Last year, I breezed through the 36.5-mile silver route with barely a blister and was so buoyed up that I vaguely considered doing the gold 54-mile option.
But with just four weeks left until the big day this year, I'm feeling like a bit of a lost cause because I simply haven't clocked up the miles.
Yes, I've been active, running or doing some form of cardio work at least three times a week, walking the dog, and enjoying a bit of horse riding.
But for someone contemplating tackling more than two marathons across the Perthshire and Angus countryside, it's probably not enough.
As it happens, I've got a major commitment the day after the Yomp, so I'm leaning more and more towards the bronze, 22-mile alternative, a tough undertaking, by any stretch of the imagination.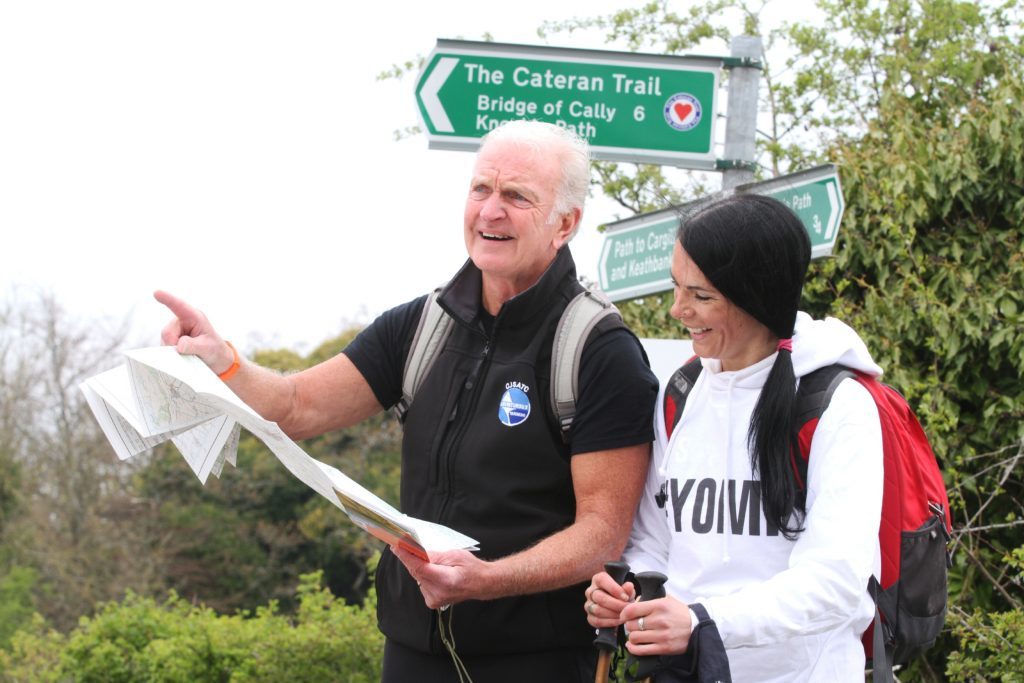 Help to prepare is at hand in the form of army veteran, fitness consultant and adventurer Mike Mooney, who's offering boot camps for Yompers.
Mike, 68, lives in Blairgowrie, the Yomp starting point, so we meet up there.
My first question  – "Is it too late to start training?" – is met with a robust shake of the head.
"It's never too late," reassures Mike.
"You need a progressive programme – definitely keep a diary – which sees you slowly building up your distances over the next few weeks.
"You lead an active lifestyle so you have a core level of fitness, which is great, but you need to be upping the miles.
"And because you'll be walking with a rucksack packed full of gear, you need to start increasing the level of weight on your back."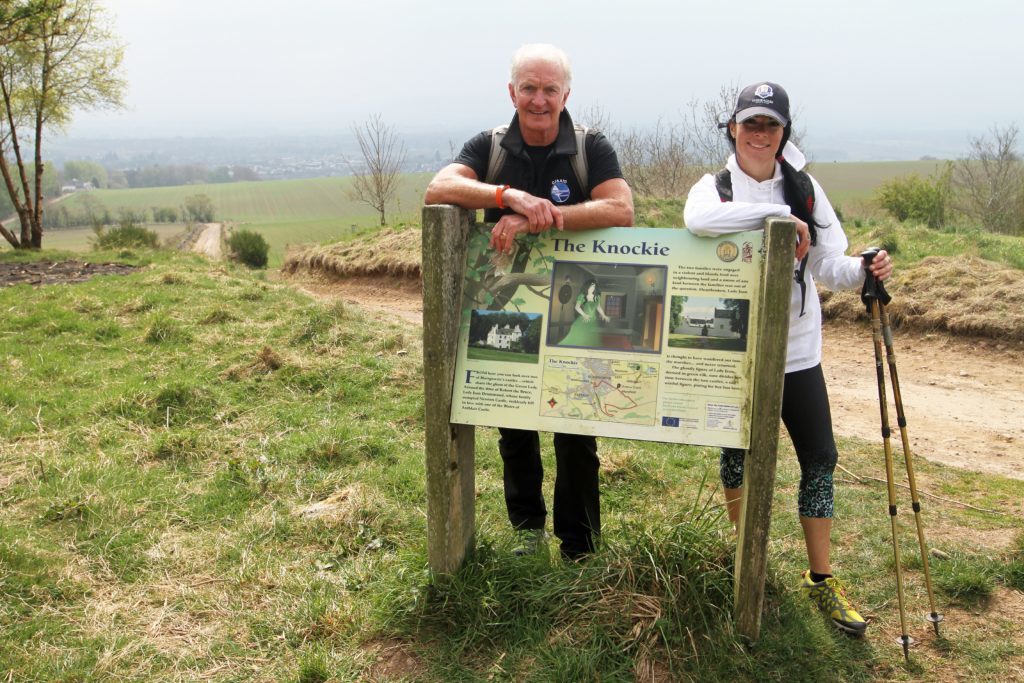 Mike advises that by the end of my training programme, I should have completed 75% of my ultimate distance.
That means I need to slot in a 16.5 miler at some stage soon…or if I do silver, 27.3 miles.
As we talk, we walk, and Mike immediately picks up on one of my failings – the inability to use poles effectively.
"Walking technique is crucial and so many people don't have a clue what to do with poles," he beams.
"Forget being feminine and try swinging your arms across your chest to open up the diaphragm."
It's not purely about physical training – Mike also teaches navigation skills, so we spend some time looking at a map and compass.
In 2016, just 350 out of 856 who signed up for the 54-mile route crossed the finishing line.
"Such figures, with a 59% drop-off rate, show exactly the level of commitment and preparation required to succeed," says Mike.
"In order to be successful, you need to open yourself up to being tested and contemplating failure.
"Try to gather as much information as you can in advance – the likely weather, the reality of the terrain and the look and feel of the course.
"Whether you're the map reader or the medic, the guy looking after the gear or the leader, you have a role to play and your persistence can help get everyone back on the same page again."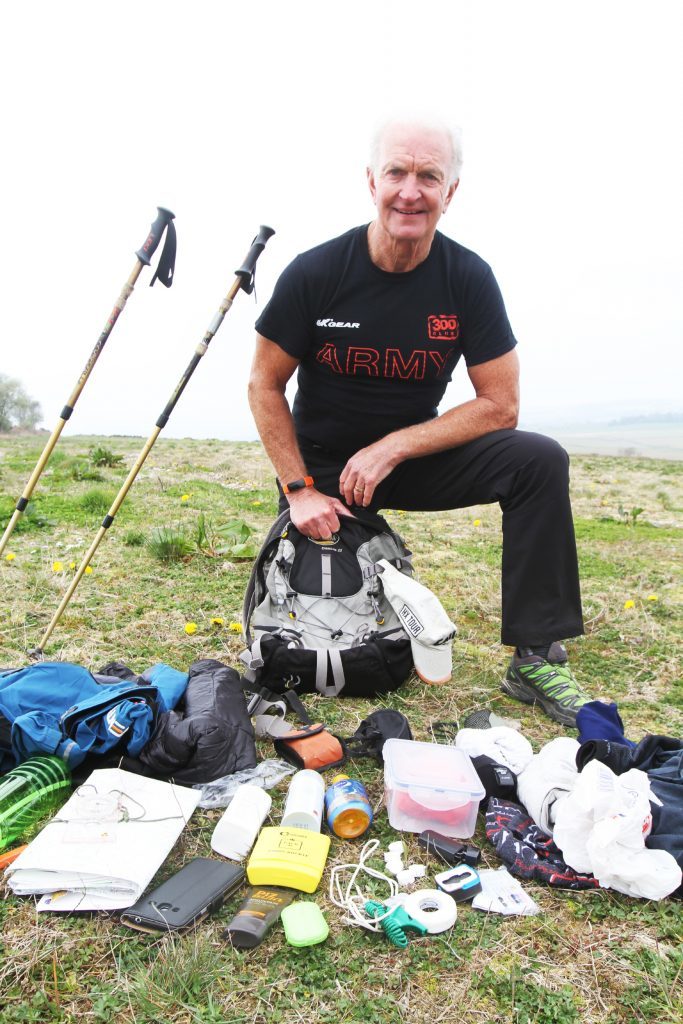 Mike, who joined the army at 15, says a top tip is to take steps to pre-empt any problems.
"Physical discomfort is a real barrier to success and it destroys morale, yet it can largely be managed," he insists.
"Make sure your kit person is up to speed with a stock of Vaseline, plasters and spare laces.
"Identify and protect physical 'hot spots' early, especially on your feet. Check for wee niggles and make sure your boots are a good fit.
"Ultimately, a group with a strong team spirit can repel the worst of what the elements have to throw at it and bond individuals to the pursuit of a collective aim – battling the Yomp."
We part ways with a promise that I'll practise using poles properly and put in more miles.
This weekend's plan is to attempt a 10-miler somewhere in Angus. See you at the Yomp in June!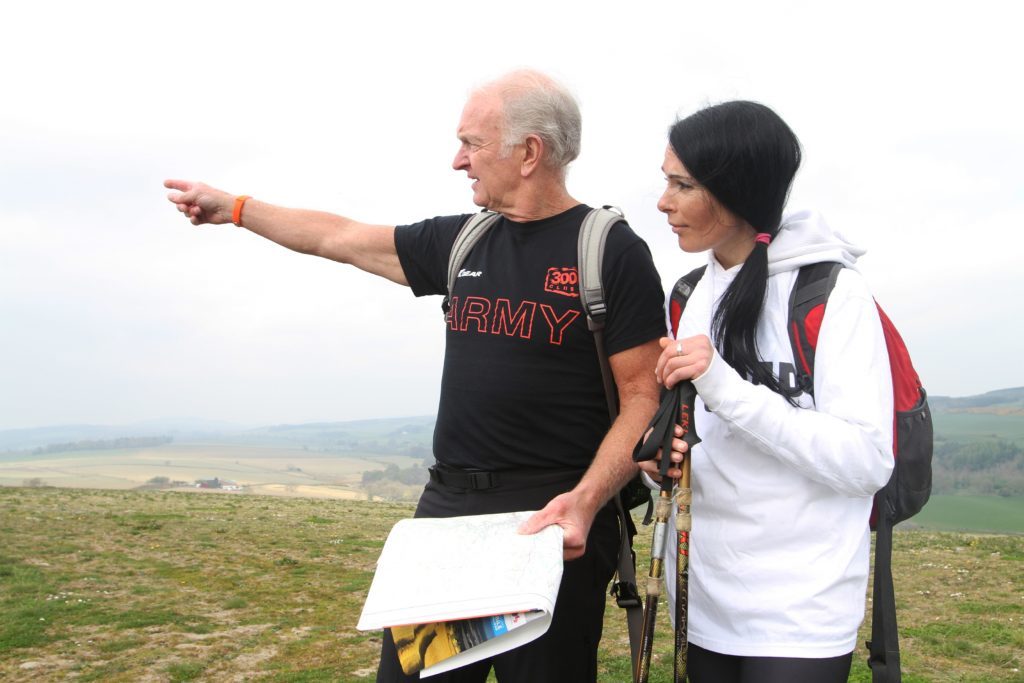 info
Mike Mooney has been in the army since he was 15 and is now an army physical training expert.
Now 68, and approaching 54 years with a warrant card, he is a veteran of the Royal Army Physical Training Corps, a 14-year army and combined services athletic champion and he has represented the forces at athletics, rugby and football and squash for his native Wales.
Mike is just as likely to be found preparing UN Adventure Training and PT instructors in Cyprus as leading Glasgow High School pupils on expeditions in the Himalayas, Morocco, Uganda or Norway.
Now in its seventh year, the Cateran Yomp is a team challenge across Perthshire and Angus which raises funds for ABF The Soldiers' Charity.
For more details and to sign up, see www.soldierscharity.org/events/the-cateran-yomp/