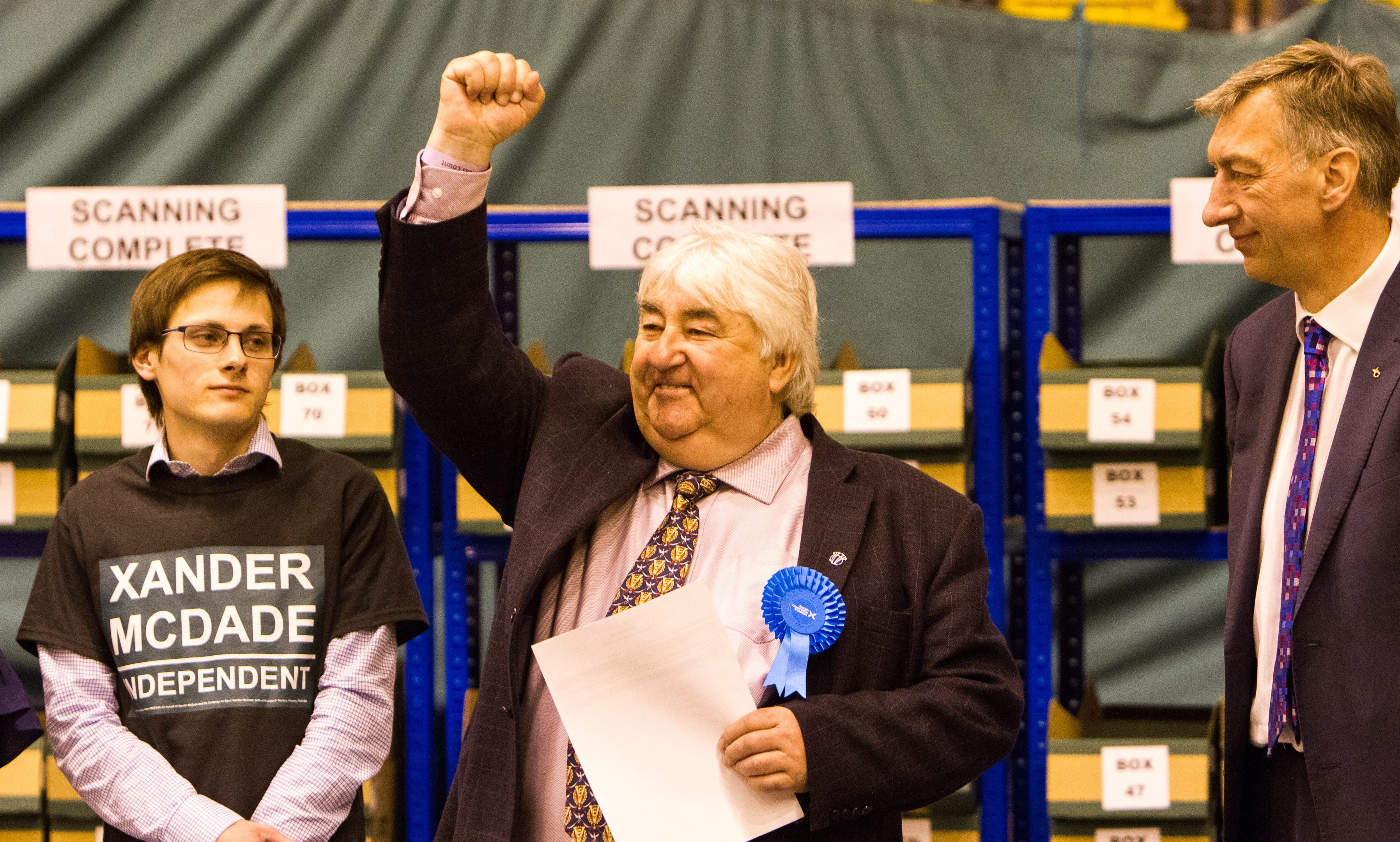 The Tories are forming a new coalition administration for Perth and Kinross with two other political groups, it has emerged.
The new top team is being put together after last week's election shook up the political landscape.
The Conservatives became the region's biggest party with 17 councillors – up from 10 in 2012 – while the SNP slipped from 17 to 15.
Although no official announcement has been made, The Courier understands the administration will now be formed by the Tories with the Liberal Democrats and the independents.
Party leaders have been thrashing out a deal at a series of private meetings since Monday morning.
The new administration will not be officially confirmed until the next meeting of the full council, on Wednesday May 17. A new leader and provost are also expected to be appointed.
There are four Liberal Democrats and three independent councillors, including the area's youngest councillor Xander McDade.
The local Labour Party lost three seats and was almost wiped out but the party's candidate Alisdair Bailey was elected for the Carse of Gowrie ward.
Councillors on Friday were keeping tight-lipped about the agreement, which is thought to have been struck on Thursday evening. An announcement is likely to be made early next week.
Speaking after the election count, Conservative group leader Ian Campbell said it would be a "difficult year or two" for the area as new councillors face a "a steep learning curve".
He said: "It will be hard work for those newly elected and those old heads on the council will have to work hard to guide them and ensure that things go smoothly."
He added: "There are a great many excellent things happening within Perth and Kinross, including the Tay Cities Deal and the City of Culture 2021 bid, and we hope to achieve  much for the people of Perth and Kinross."
A total of 15 councillors stood down before the election, including leader Ian Miller and provost Liz Grant.
Councillors John Kellas, Alistair Munro, Douglas Pover, Ann Gaunt, Dave Cuthbert, Alan Livingstone and Elspeth Maclachlan all lost their seats.
There are 22 new councillors.