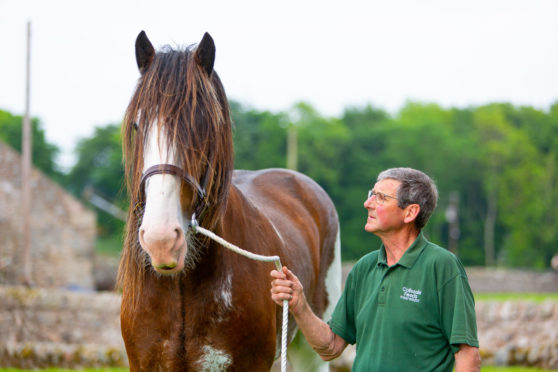 The mighty Clydesdale horse is considered an "at risk" breed, on the brink of becoming an endangered species. Gayle Ritchie meets a man on a mission to keep the breed alive and thriving
They are said to be the gentle giants of the horse world.
I'm hoping this is the case as an enormous Clydesdale stallion steps terrifyingly close to my trainer-encased foot.
The truth is, he's so handsome that I'd probably forgive him if he squashed my toes.
I've come to Newton of Collesie in Fife where the Black family have bred Clydesdales for generations.
Ronnie Black introduces me to a handful of gorgeous mares, a gangly-legged week-old foal and four-year-old 18hh stallion Collessie New Approach.
As a top breeder, show judge, winner of many awards and former president of the Clydesdale Horse Society, Ronnie is a man who knows his stuff. Oh, and Doc Martin actor Martin Clunes is among his clients and one of his biggest fans.
"Clydesdales are fascinating animals," says Ronnie, who sold the actor two horses in 2013.
"They're gentle giants who become part of the family. A strong bond develops if you have them from foals. Once you have a Clydesdale, you're friends for life."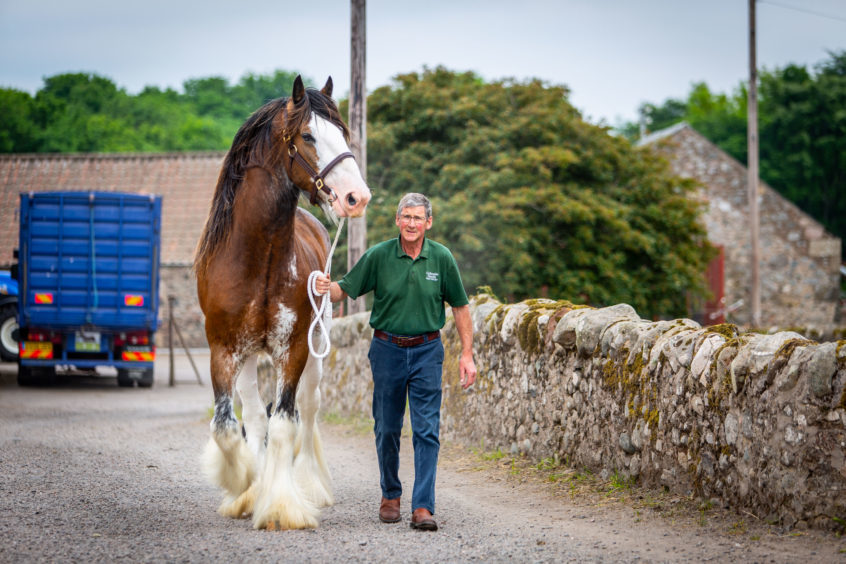 While Ronnie breeds and shows Clydesdales, he's keen to get the message across that they're fantastic riding and driving horses.
He hopes more people will consider buying the breed and suggests they're good confidence-boosters for those reluctant to ride "speedier and sharper" horses.
What does a judge look for in a Clydesdale on show day; which ones will take the top prize?
"Size is very important, as are the movements. The big one usually gets the nod over the small one!" says Ronnie, who took the title of Equine Breeder of the Year in the National Equestrian Awards 2018.
"The feathers (the long hair on the lower legs and hooves) are a big feature and care is taken to prepare them on show day.
"We smooth and comb down the hair and set the legs properly – it's a bit of a beauty contest; a bit like framing a picture.
"But I love that Clydesdales have that 'look at me', eye-catching, attention-grabbing aspect."
Manes are plaited and "tail sprigs" – little ribbons and raffia – are tied in.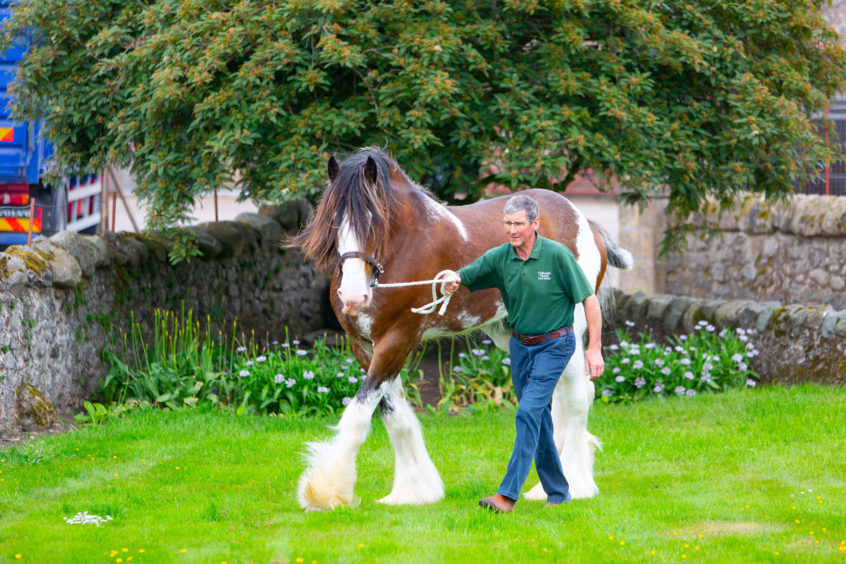 Certainly, all of Ronnie's horses possess tremendous presence and it's no surprise that mare Collessie Jennifer starred on the cover of last year's Royal Highland Show brochure.
According to the Clydesdale Horse Society, the breed can be traced back to 18th Century Scotland when they were primarily used on farms.
Unfortunately for the majestic draft horse, once the industrial revolution began, numbers began to plummet – the pulling power of the Clydesdale couldn't compete with the tractor.
This decline continued, and by the 1970s, the Rare Breeds Survival Trust considered the breed vulnerable to extinction.
Population numbers increased slightly, but they are still considered an "at risk" breed in the UK.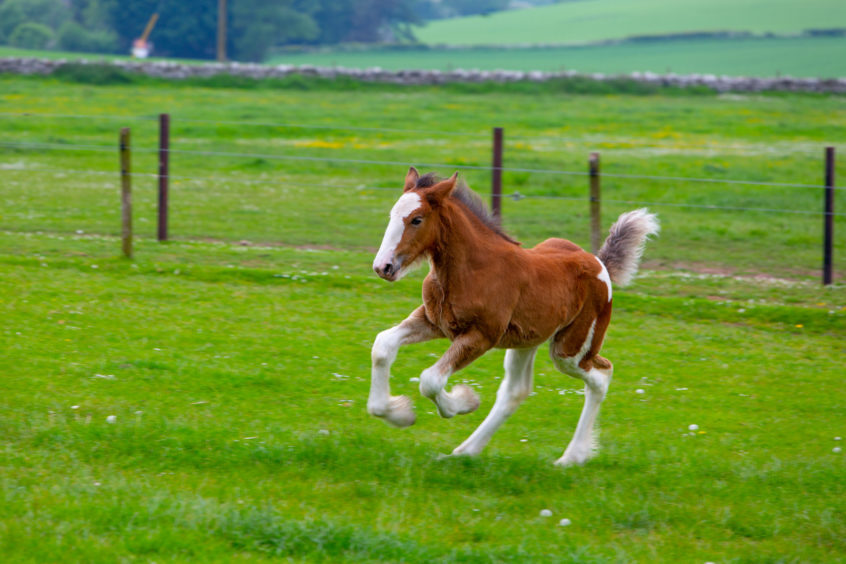 In 2017, there were 96 colt foals and 99 fillies registered in the UK and Europe.
Meanwhile, stallions have their semen stored as "insurance", says Ronnie.
"Sadly, they're not around as a power source any more," he says. "It's more that people breed them out of passion and for a hobby.
"Show ring success gives us a buzz. And when foals are born, there's the excitement of new life; that's what we live for."
Coming back to Martin Clunes, who Ronnie describes as a "lovely man" and an occasional Collessie visitor, I discover that the actor shares Ronnie's passion for the breed and dreams of seeing the working horses making a comeback in British farming.
He bought two Clydesdales from Ronnie – Ronnie and Bruce – and uses them to do dressage, drive a cart and lug things around on his 135 acre Devon farm. He also hopes to plough with them.
Ronnie and Bruce appeared on Martin's 2013 ITV documentary, Heavy Horse Power, when he explored traditional uses for working horses.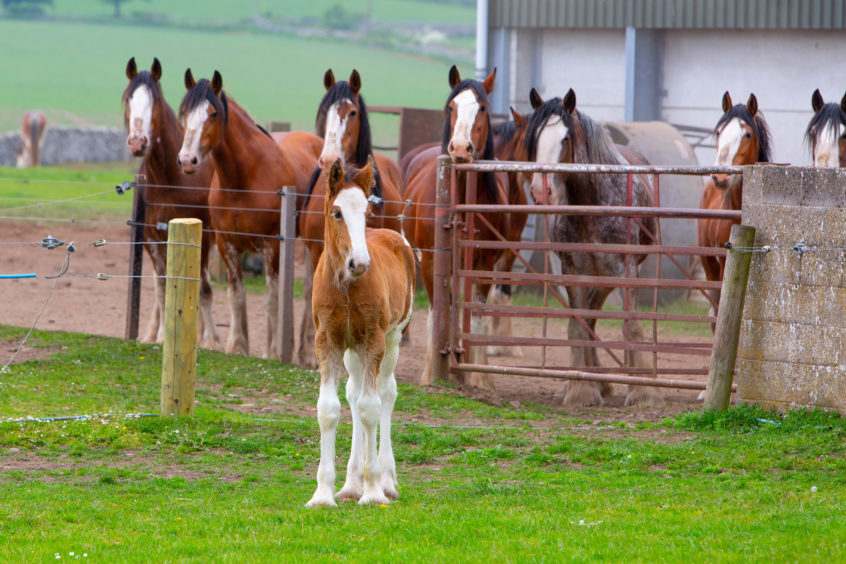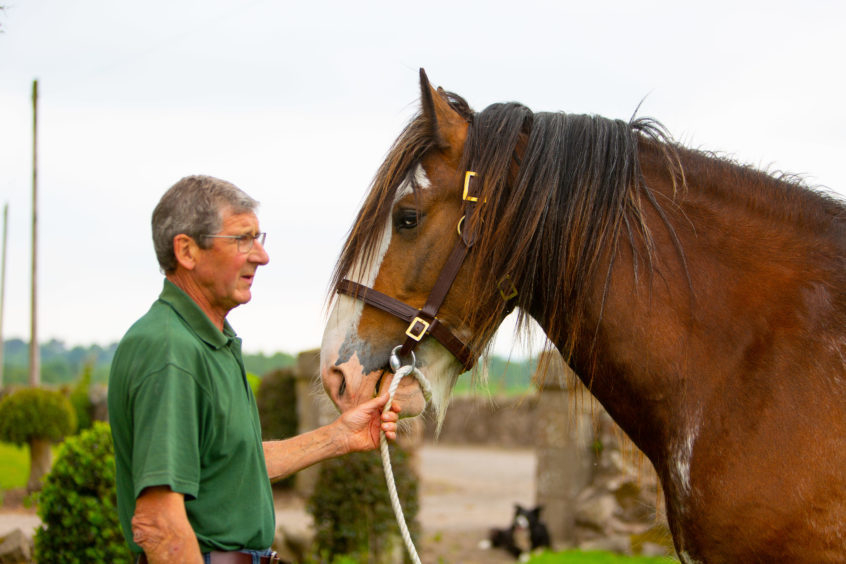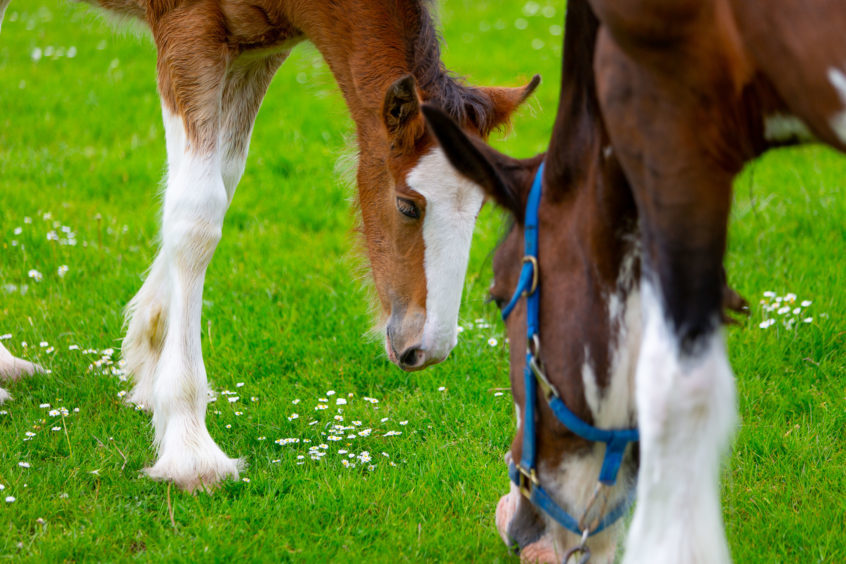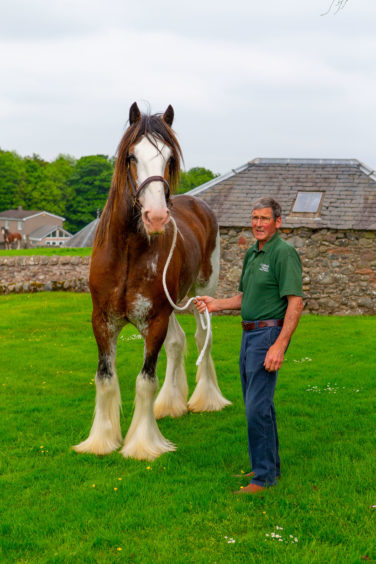 For more details on Collessie Clydesdales, see www.collessiefeeds.com