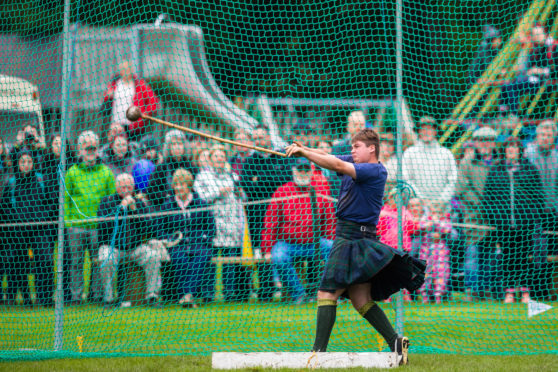 Scotland's Highland Games season could be facing the prospect of a coronavirus wipeout in a £25 million blow to Scotland's economy.
With the scheduled start of the season just eight weeks away, Courier country games has already made cancellation calls and organisers fear Scottish Government advice relating to large scale gatherings could place the entire summer programme under threat.
Cupar Highland Games has said its June 21 event will not go ahead, and later on Monday it was confirmed Markinch has also been cancelled.
The Fife village of Cardenden has also postponed what were to be its first highland games for 68 years.
Resurrected Bowhill Highland Games were to be held on May 17 but have been rescheduled to September 13.
Local councillor Linda Erksine said: "Hopefully the serious health threat which is hanging over us at this point in time will be, by September, just a bad memory and we will have a great day to celebrate and remember."
Scottish Highland Games Association officials met via conference call on Sunday when the Covid-19 outbreak was the main item on the agenda of a regular scheduled meeting which would normally have seen representatives from across the country converge on Perth.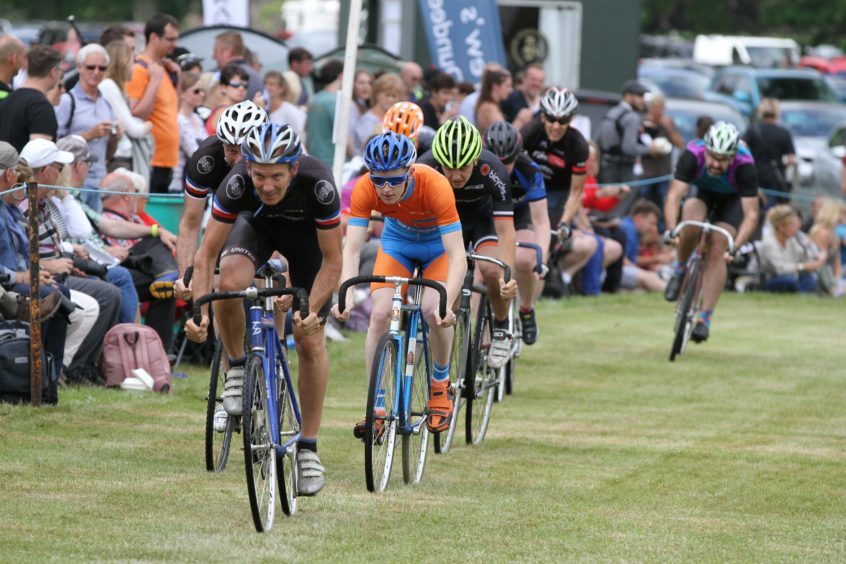 Association vice-president Charlie Murray, who is also chairman of the Strathmore Games held at Glamis Castle, said the association would be supporting member games in following government advice and liaising with other sports bodies during the "unprecedented" situation.
"Each SHGA member games is an independent organisation and will be making their own assessment in due course, based on the best information and advice available," said the association.
Highland Games attract hundreds of thousands of visitors, as well as many overseas competitors, in an annual programme worth around £25 million to the Scottish economy.
Gourock Games on May 10 is the first scheduled date, having joined the calendar this year ahead of the traditional curtain-raiser at Blackford in Perthshire.
Blackford which is due to be held on May 30, is celebrating its 150th anniversary this year, and is understood to be looking at a contingency date in August to let the milestone event take place if the original one is lost.
Multiple postponements might also create an end-of-season log jam on the games calendar, scheduled to conclude at Pitlochry on September 12.
Mr Murray said: "The situation we are in is just one of those things and we simply have to deal with it as best we can.
"From a Strathmore Games point of view, we have held a number of meetings already and we will probably take a decision around a month before the event on June 14.
"Planning for a games begins as soon as the last one takes place and our public entertainment licence has already been paid.
"There has also been a big interest in registrations from overseas competitors already and our planning is going ahead, as I am sure will be the case for other games, until we see how things develop and the time comes for us to make a decision."
Ceres Highland Games cancelled
It comes as another major event on Scotland's Highland Games calendar has had to be postponed due to fears over coronavirus.
Ceres Highland Games, which are the oldest free games in Scotland, was due to be held on the Bow Butts this summer – keeping up a tradition that has seen a market and games held in the village at the end of June since 1314.
The event always attracts a huge following, and attracted a national audience a few years ago when celebrity chefs Gordon Ramsay, Gino D'Acampo and Fred Sirieix took part in some of the activities and filmed in the village.
This year, however, is a very different scenario.
Richard Cleary, president of the Ceres Highland Games committee, said: "It is only right to follow the recent government guidelines although a tough decision as we have been running continuously since 1314 (outside of the war years).
"We know this will be disappointing and thank you all for your support.
"We will however continue to post updates and fear not, we will be back.
"We will be in contact with all suppliers / traders and contacts over the coming weeks – please bear with us on this.
"In the meantime stay healthy, stay in touch and we look forward to seeing you all in 2021."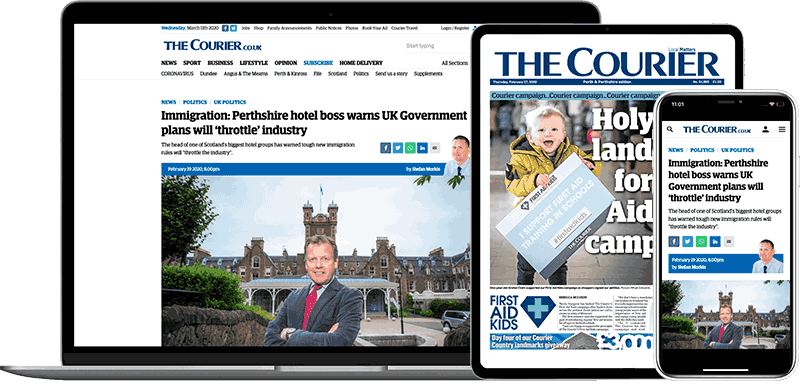 Help support quality local journalism … become a digital subscriber to The Courier
For as little as £5.99 a month you can access all of our content, including Premium articles.
Subscribe