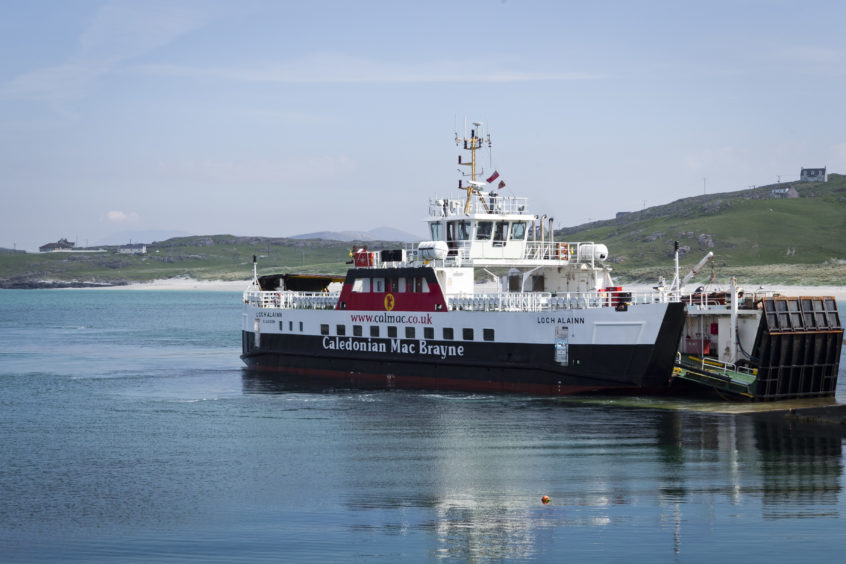 CalMac is about to publish a new timetable for increased sailings next month in preparation for holidaymakers planning island trips.
The ferry operator, running vessels to the Hebridean islands, said the suppression of coronavirus had enabled it to bring forward new timetables.
This week Nicola Sturgeon said the five-mile travel restriction would be lifted on July 3 and self-catering holiday units could reopen from then, allowing people to staycation in Scotland.
The first phase of the new CalMac timetable, which will be published on Friday this week, will be introduced on July 1.
A second phase will come into operation on July 14, two weeks ahead of schedule. The progress has been made despite the Scottish Government continuing to stick with its two-metre physical distancing rule for the time being.
The requirement for individuals to stay two metres apart has resulted in CalMac ferries only being able to operate at 17% passenger capacity. Sailings have been limited to a restricted timetable during the crisis.
At Holyrood MSPs, including the SNP's Kenny Gibson, have been asking when the two-metre rule can be relaxed, claiming island residents and businesses are being disadvantaged.
 I am pleased that, due to some very hard work, we have been able to bring forward both our new interim timetables, the second by two weeks."

CalMac MD Robbie Drummond
Ms Sturgeon said that the rule is being reviewed by an expert group that would report in a matter of days.
CalMac Managing Director Robbie Drummond said: "I am pleased that, due to some very hard work, we have been able to bring forward both our new interim timetables, the second by two weeks.
"From July 1 to July 14 we will be introducing phase one of a new interim timetable that will increase sailings while strictly following the Scottish Government and Transport Scotland's travel guidelines and safety measures. This includes physical distancing, which dictates the number of passengers we can carry.
"From July 15 onwards we will implement phase two of our interim timetable, which will see a further increase in sailings."
NorthLink Ferries, which serve the Northern Isles, increased its sailings from this week, reverting to the normal timetable. But at the moment travel is restricted to keyworkers and those visiting families.
NorthLink expects to give another update within the week.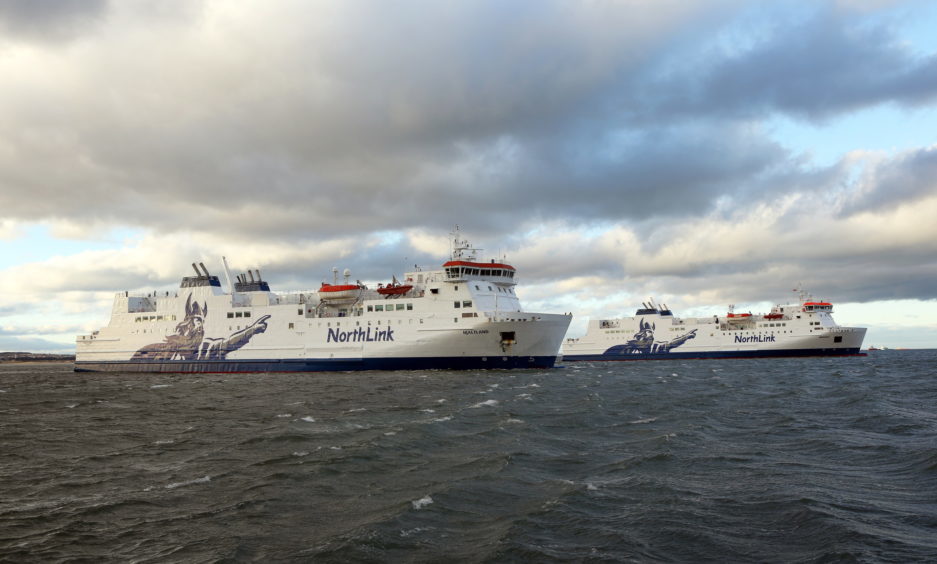 When asked about the ferry situation at her daily coronavirus briefing, Ms Sturgeon said two metres remained the rule, but not because she was "stubborn" or had "some weird fixation" on it.
She wanted to keep people safe from a virus that "can take lives" and do long-term health damage.
Although the first minister wanted to relax the rule, she was not prepared to be "reckless" with the health of passengers or those who work on the vessels.
"On two metres I have asked a scientific advisory group to give the Scottish Government advice on this and they will do that within a matter of days next week," the first minister said.
"I will report on that and when I do I will be able to say we have considered all this. Whatever steps we take will be ones that we have made a proper consideration of.
She added: "I think that is a better way to proceed than simply doing things that you haven't properly thought through, but you know could have negative consequences for people's health and in extreme cases for people's lives."