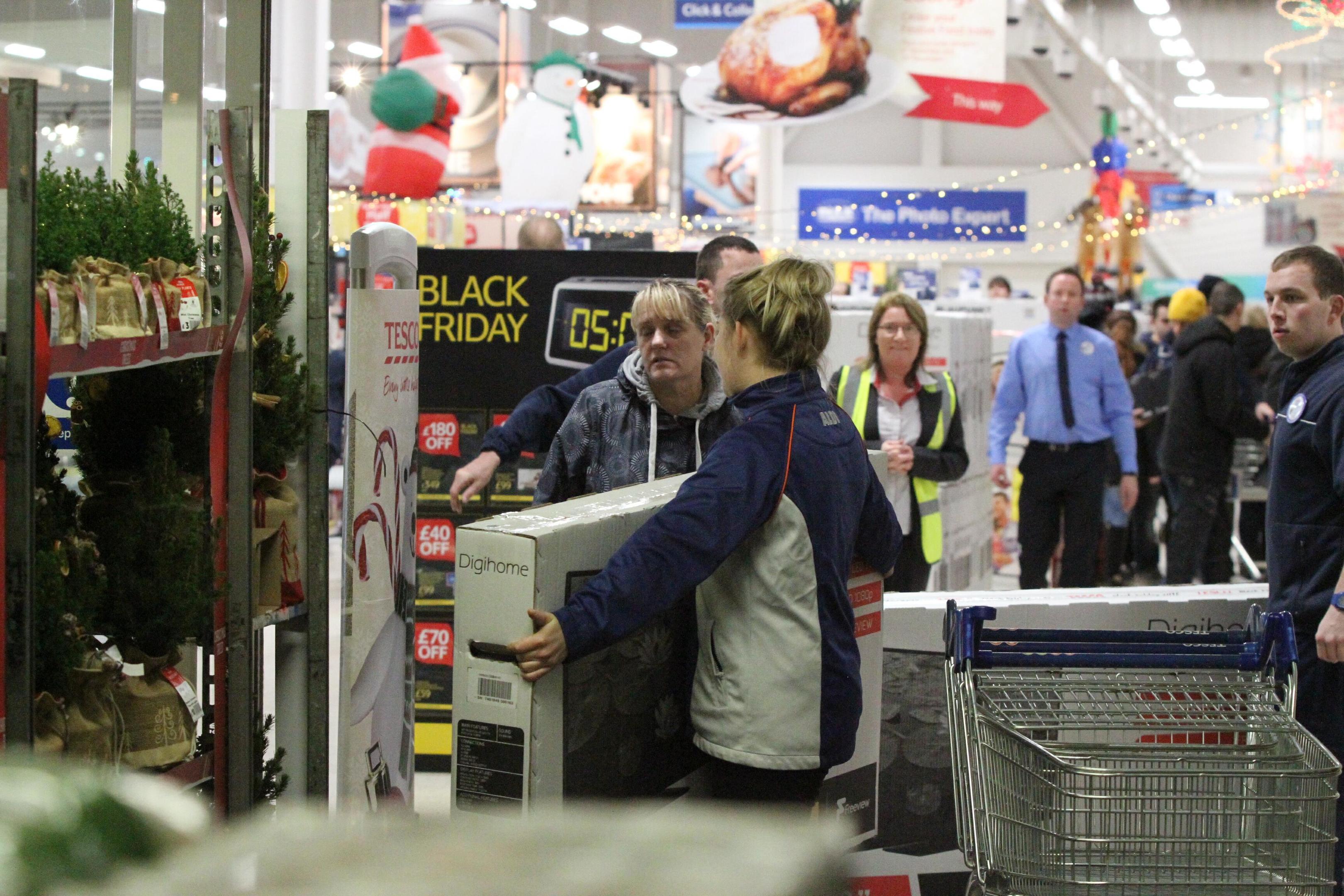 Police have warned bargain hunters in Dundee there will be zero tolerance of anti-social behaviour on Black Friday.
It is two years since Tesco Extra on the Kingsway was forced to close as a scrum of out-of-control shoppers stormed the supermarket in their hunt for bargain televisions.
Black Friday sales are imported from the US, where stores offer heavily discounted goods on the day after Thanksgiving.
Although last year's Black Friday event passed off without serious incident, police in Dundee have warned shoppers to be on their best behaviour on Friday – and warned they could end up in the dock if they misbehave.
Dundee's Tesco stores at Riverside Drive and Kingsway West retail park are normally open 24 hours a day but will close at midnight on Thursday and re-open at 5am on Friday.
The company says it is reducing prices on 650 items by up to 50%.
Other stores will also hold their own Black Friday sales.
Police Scotland superintendent Graeme Murdoch said any shoppers who let their desperation for a bargain get the best of them could find themselves up in court.
He said: "We work closely with retailers in the city centres and retail parks across Tayside to support them in preparing for Black Friday and officers will intervene if necessary to ensure public safety.
"Anyone caught committing an offence will be charged and reported to the procurator fiscal."
He added shoppers should also be careful if buying online.
He said: "I would also like to remind members of the public to think about their security and safety whilst shopping online.
"Make sure your web browser and internet security is up to date. Check the website payment page is secure and look out for the padlock in the address line before you enter any bank card details. Shop with a reputable trader with a return policy because sometimes a bargain online is too good to be true."
A spokeswoman for Tayside Police said: "That time is upon us again and shoppers will be heading to stores on Black Friday in the hope of grabbing a bargain.
"Police Scotland is reminding bargain hunters to refrain from anti-social behaviour whilst out shopping this Friday.
"Black Friday is a tradition from America, which has caught on in the UK and likely to become the busiest day of the year for shopping, with customers looking for generous discounts."
Bargain hunters are expected to spend £2.3 million a minute in this year's sales, a 19% increase on last year, and amounting to a total of £1.96 billion.
Online spending is expected to account for more than a third of all spending.
Experts have warned shoppers to be savvy with their purchases as research carried out last year found many "bargains" had actually been available for less before Black Friday.
Many stores are also alleged to use the event to get rid of old unwanted stock.
Alison Henderson, chief executive of Dundee and Angus Chamber of Commerce said: "I think Black Friday can be a useful thing for retailers to use because it attracts people to their stores."
However, she warned retailers must ensure they are offering genuine bargains.
"They have to be careful not take advantage of customers for one day," she said.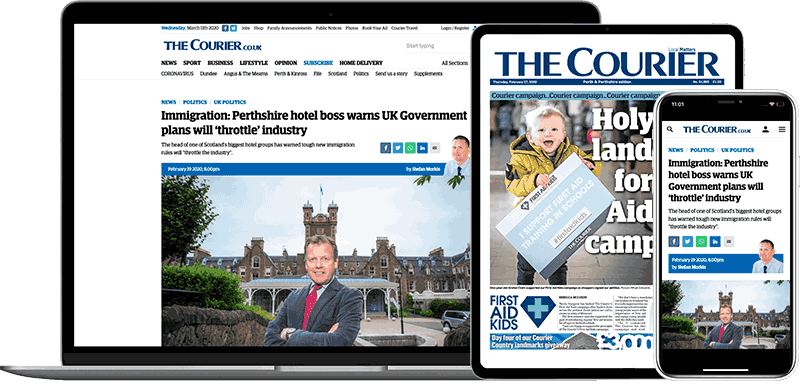 Help support quality local journalism … become a digital subscriber to The Courier
For as little as £5.99 a month you can access all of our content, including Premium articles.
Subscribe