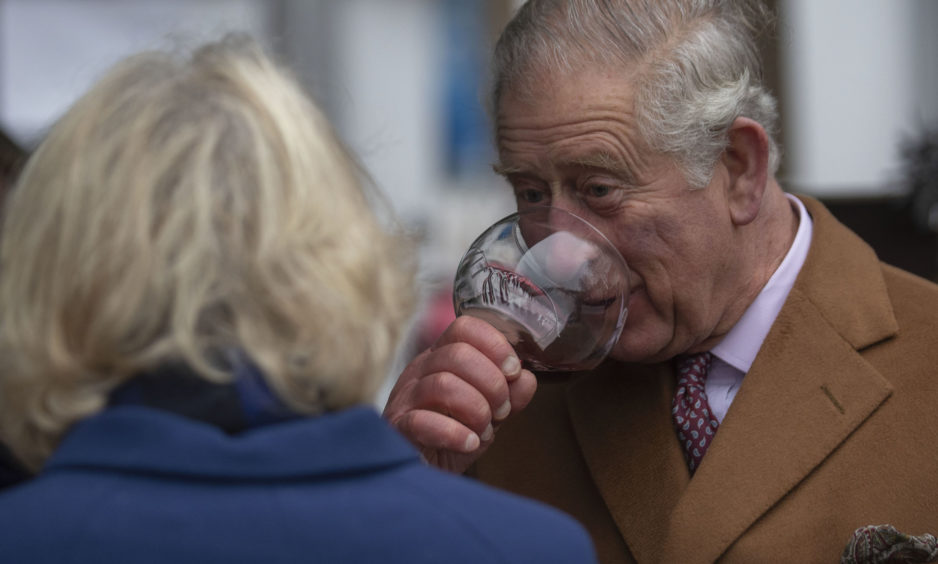 The Prince of Wales and the Duchess of Cornwall toured stalls during a visit to Ely Market in Cambridgeshire.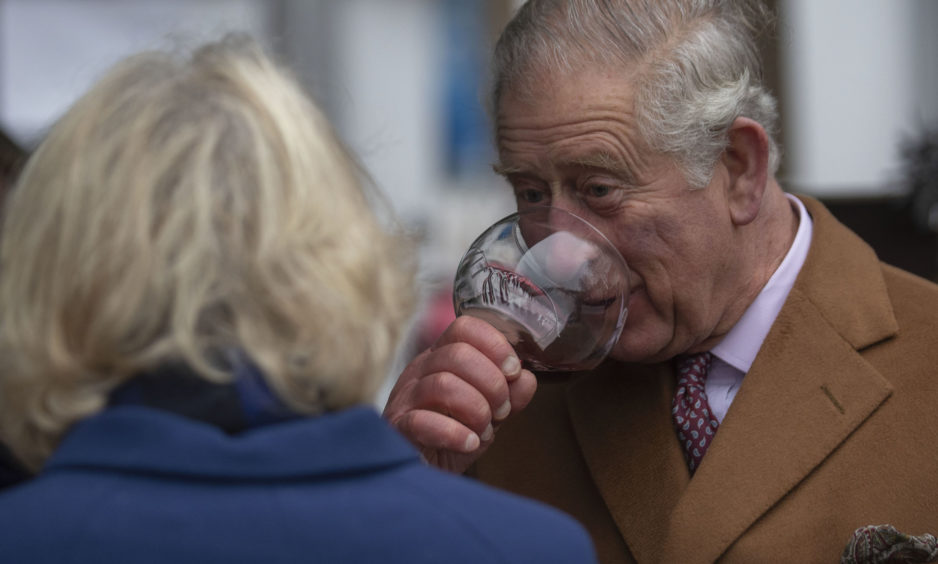 The Prince of Wales sipped a sloe and cherry gin and described it as "absolutely irresistible" as he spoke to traders during a visit to a market in wintry Cambridgeshire.
He and the Duchess of Cornwall toured stalls in Ely, with both stopping to sample apple juice, Camilla buying some brownies and Charles pausing beside a gin stall.
"Shall I try a drop?" he said, before laughing that it was served in the "biggest glass, big as my whole face!"
He called the gin "absolutely irresistible", thanking stallholder Nancy Decleir and wishing her a happy Christmas as she gave him a bottle of the spirit.