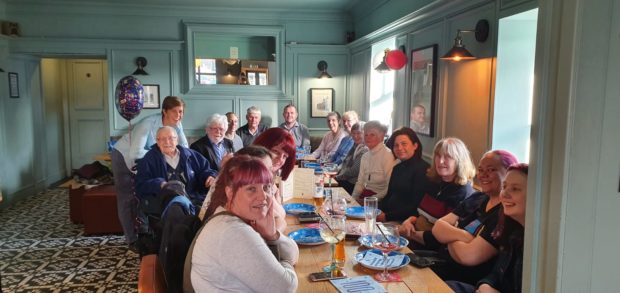 A trip to the pub was just what the doctor ordered for a former Angus GP when he turned 100.
Dr Donald D Pennie, who is completely housebound, had just one wish when his family asked what he wanted for his birthday.
The Forfar community stalwart wanted to go to a local watering hole to celebrate the milestone.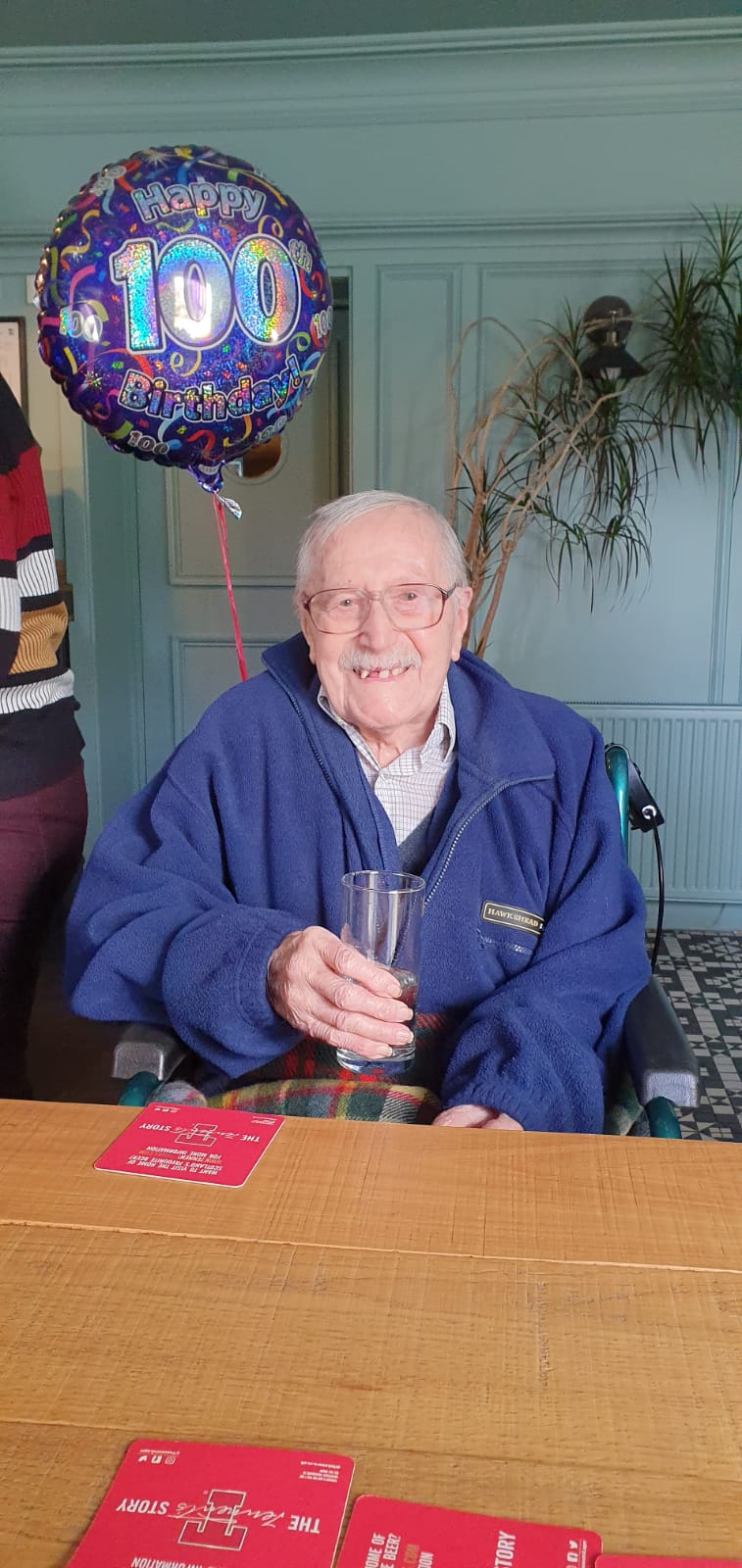 He hadn't been over the doorstep for over three years apart from hospital visits but his carers came up trumps and ensured he made it to his own party.
He was joined in the pub by the employees from Castle Care and relatives, who travelled from far and wide including his granddaughter Fiona who arrived from London.
When asked beforehand what he intended to drink when he got to the Stag bar in Forfar, he said: "Well first I'll have a sherry, then a gin, and I'll finish it off with a dram."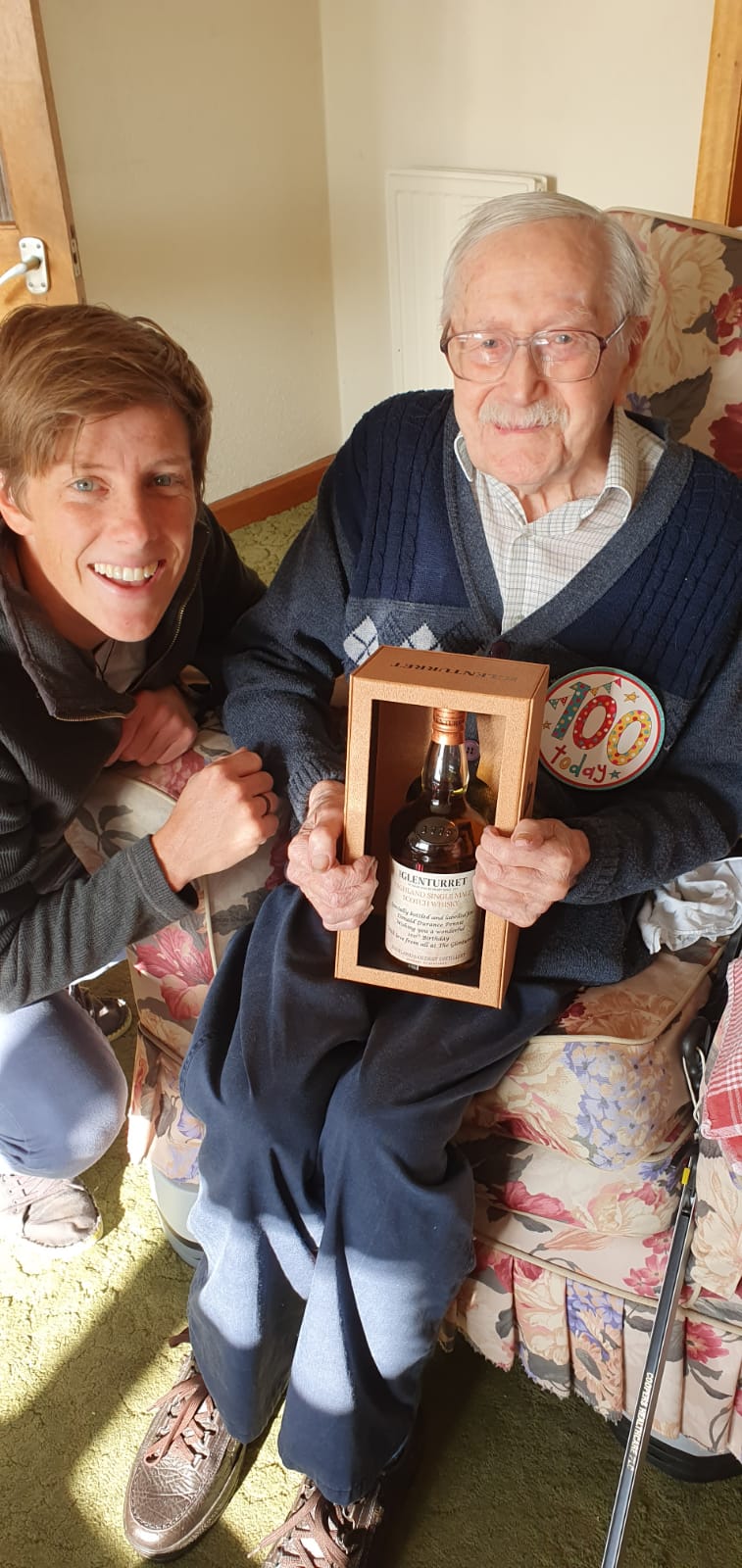 Dr Pennie, who is known for his sense of humour, later said he thought that might have been "excessive" and instead stuck to two gin and tonics.
He said it had been the perfect way to mark his big day.
"It was certainly a day that I will remember in the years to come," he said.
"My recipe for reaching a hundred is a gin every day since I was 26-years-old."
Another special part of the day was his crossword themed birthday cake, since Dr Pennie's day is not complete until he has finished at least two of the puzzles.
Affectionately known as Don, Dr Pennie was born in 1919 in Aberdeenshire and grew up in Bucksburn.
He was educated at Aberdeen Grammar School and studied medicine at Aberdeen University.
As a medical student he was exempt from joining up when the Second World War broke out but he did join the Home Guard.
He married Betty, who had been a nurse, in 1945, who was a great support to him during his days as a GP. She died in 1987.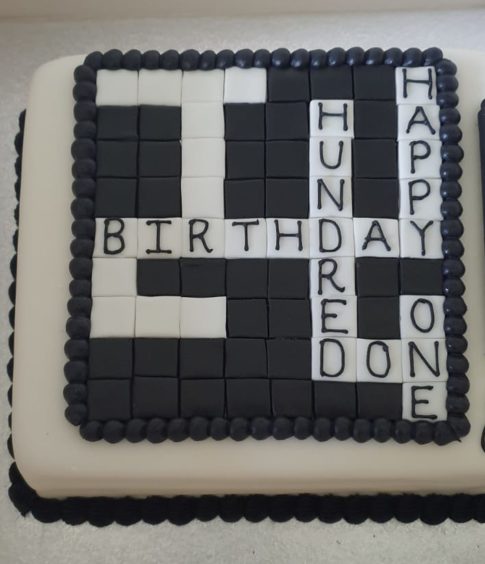 After the war, Dr Pennie spent time at Aberdeen Infirmary before looking for a post as a GP.
He first went to Rhynie then Alford, before going to Forfar in 1948, where he stayed until his retirement 37 years ago.
He enjoyed walking in his spare time and was a regular visitor at Forfar Loch where he took a great interest in bird watching.
He was also an avid follower of cricket, travelling to test matches, and he loved his golf, being a member of both Forfar and Kirriemuir.
An ardent follower of Forfar FC, he was only surpassed in his love for the Loons by his son, Nigel, who died in April this year.
Dr Pennie said he was very proud of his granddaughter, Fiona, who is a double Olympian in slalom canoeing, and his lounge at home is full of her pictures from over the years.
She has recently been sponsored by The Glenturret and the firm presented him with a bottle of its single malt whisky which was specially labelled to mark his 100th birthday.
His daughter-in-law Maureen and Fiona also festooned his house with balloons and banners and all the local neighbours visited to help him celebrate.
Maureen said: "It was a collective act of persuasion that got him to the pub and able to order up his gin and tonic.
"His grin spoke volumes.
"He was so genuinely pleased.
"It was a memorable day which he thoroughly enjoyed."