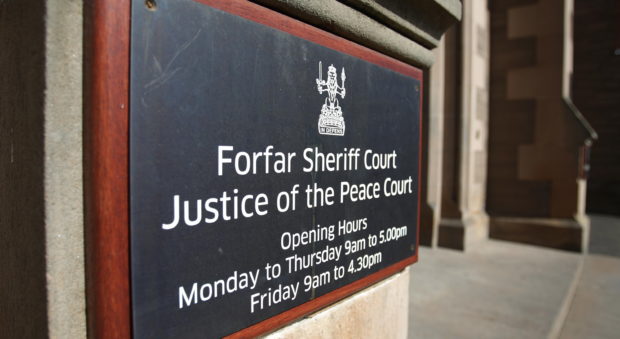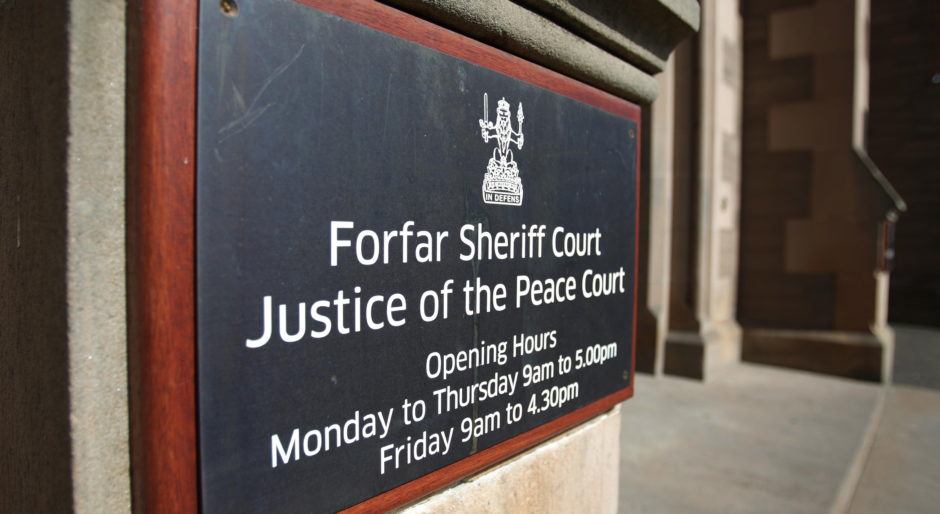 A group accused of making death threats in a Forfar street will face trial next month, including an accused whose arrest was ordered after he said he couldn't come to court because he got travel sick.
Jay Buchan appeared on an invitation warrant at Forfar Sheriff Court alongside two fellow accused charged with staging a breach of the peace last August, with stone-throwing and the brandishing of a building block allegedly broadcast over social media.
Gordon Buchan, 39, and Jay Buchan ,18, both of the Glenfinnan Road, Glasgow face a single breach of the peace charge alongside Karen Ferry, 48 of Lilac Avenue, Dalkeith; Karl Day, 30, of Barrie Court, Lingston; Marcin Kuciak, 38, of Easter Drylaw Place, Edinburgh and Ann Hughes, 62, of Drimmin Road, Steps.
They all deny breaching the peace in Old Halkerton Road, Forfar on August 15 last year by going there as a group, wearing hoods and masks, trying to enter a property there and repeatedly striking a door.
The charge also alleges the group threw stones at a window, brandished a building block and gesticulated to throw it, made offensive remarks and threats to kill, damaged an umbrella and broadcast their behaviour live on social media.
Jay Buchan, Kuciak and Ferry were at court for the latest calling of the case on Tuesday.
Buchan's arrest was ordered earlier this month when he failed to appear because he did not want to get travel sick.
An arrest warrant is still outstanding for Gordon Buchan.
The other accused had been excused attendance at the intermediate diet and trail was set for all six on November 11 by Sheriff Gregor Murray.
---

---