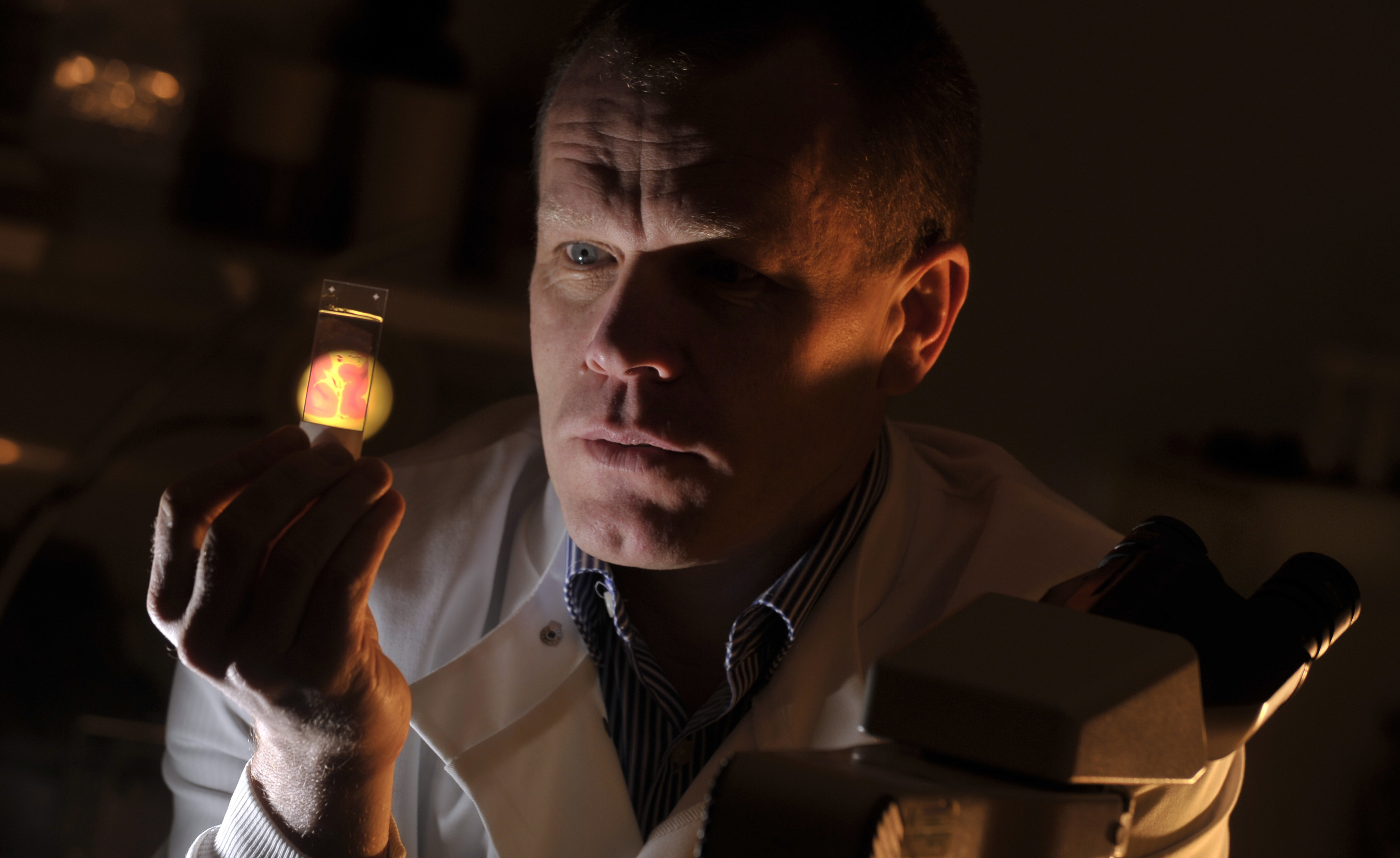 Amanda Kopel and the family of England 1966 World Cup hero Nobby Stiles have joined forces in the fight for justice for football's dementia-stricken stars.
Mrs Kopel, the widow of Dundee United legend Frank Kopel, met with the midfielder's granddaughter Caitlin Stiles in Glasgow and visited Dr Willie Stewart and his team at the Queen Elizabeth Hospital.
The meeting follows confirmation last week of the link between playing football and serious neurological disease, following the landmark study led by Dr Stewart.
The research, which studied data from 7,676 male ex-professional footballers in Scotland, found they were three-and-a-half times more likely to die from conditions linked to brain or nerve damage, such as Alzheimer's and other types of dementia, Parkinson's and motor neurone disease.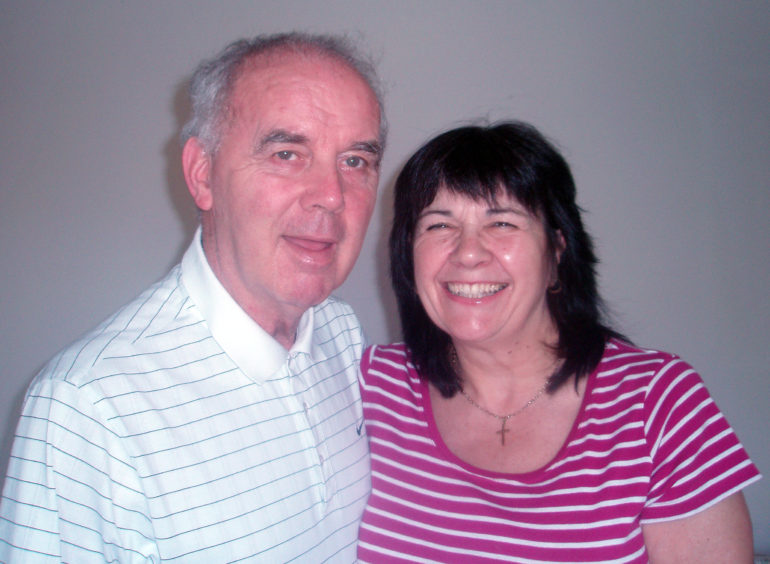 Mrs Kopel said: "Dementia has no respect for age, creed, colour or gender when it strikes, as we found out…and it doesn't take sides.
"It doesn't matter which position you play on that pitch, or if you're on opposing sides, that dreadful disease sadly wins the battle at the final whistle, no matter how much extra time there may be.
"There is, sadly only one winner, that evil disease – and one loser which is our men.
"Caitlin is a lovely person, just like her grandfather.
"She was blown away by Dr Stewart's research and was so excited and proud that she is now part of as she calls us 'the network' fighting for our men. We are delighted that she has joined us."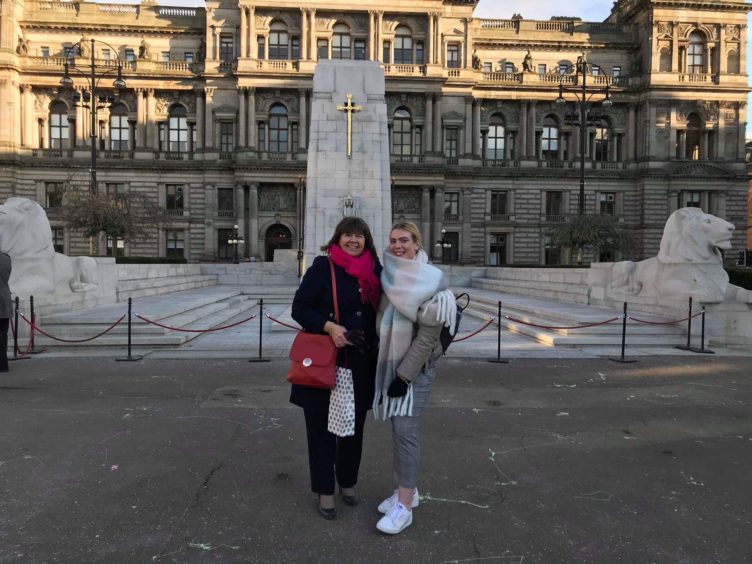 Mrs Kopel, from Kirriemuir, wants action to be taken to prevent future generations from suffering the same way her husband and many of his contemporaries did.
She has been fighting for justice with the family of former West Brom and England striker Jeff Astle who died in 2002 of a degenerative brain disease caused by heading footballs.
Frank died aged 65, in 2014, after suffering dementia for many years.
The Football Association has set up a taskforce, which will include Dr Stewart and Jeff Astle's daughter Dawn to advise on the next steps, but has so far resisted calls for any ban on heading the ball in children's games.
The Premier League in England will also be urged to support the creation of a new industry-wide fund to cover the care costs of former professional footballers living with dementia.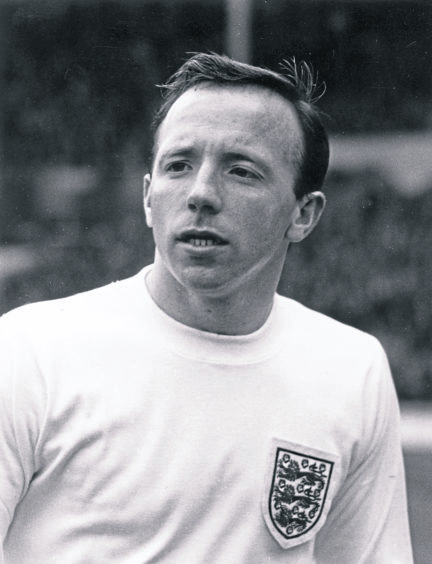 Mrs Kopel said: "Fingers crossed, this is a step in the right direction if it can be done.
"While it's too late for Frankie (who spent his first eight years in English football), Jeff and the others, it will be a massive help to those whose lives are being robbed by this dreadful disease, and be allowed to live whatever time they have left with the dignity and respect they truly deserve.
"Nobby's family, like ours, had to sell his football memorabilia to pay for his care in England.
"I for one know that Frankie will be smiling in Heaven knowing that others are now going to get the help, which he, Jeff, and all the other lads needed, but were ignored."
Mrs Kopel said the family of former footballer, manager, and TV pundit Malcolm Allison, who passed away while suffering from dementia, said she was doing an "amazing job in bringing this tragedy to the forefront of world football".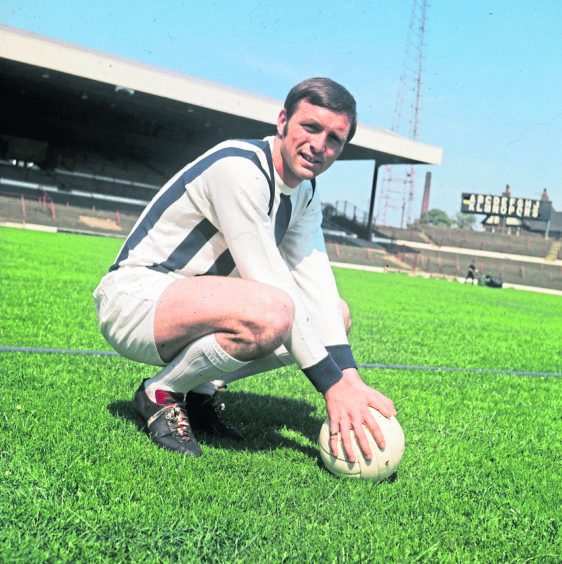 Three of the 11 England players who started the 1966 World Cup final against West Germany – Martin Peters, Nobby Stiles and Ray Wilson – were all later diagnosed with dementia.
Stiles dancing on the pitch with the Jules Rimet trophy above his head, socks around his ankles and false teeth taken out, is one of the enduring images of England's 1966 World Cup win.
The 77-year-old is battling advanced dementia after being diagnosed in 2016.
Moves already being made on heading
Premier League side Bournemouth have already taken the matter into their own hands.
They have stopped heading for the youngest players in their academy.
Manager Eddie Howe said: "With our young guys we have a heading ban in and around our academy.
"I don't know what the ages are but I know that we don't look to head footballs with our eight, nine, 10-year-olds because their brains are still developing, without going into the science too much."
It is banned in the USA for kids aged 10 and under and the FA advise against repeated heading practice in youth football.
The Scottish Football Association is also to consider reducing heading in youth football.
Dr John MacLean, the Scottish FA's chief medical consultant, said he wanted to see steps taken to reduce "heading load on young players".
Health secretary Jeane Freeman said the survey doesn't confirm whether heading is to blame for the increased incidence of neurodegenerative disease compared to the general population.
She said: "Head trauma, for example may also be a factor, so it talks about factors in the increased incidence.
"Nor are its findings highlighting any unique issues with football in Scotland.
"It is only the start of understanding the relationship between football and degenerative diseases and further research reasonably is required before we have definitive answers."
---

---