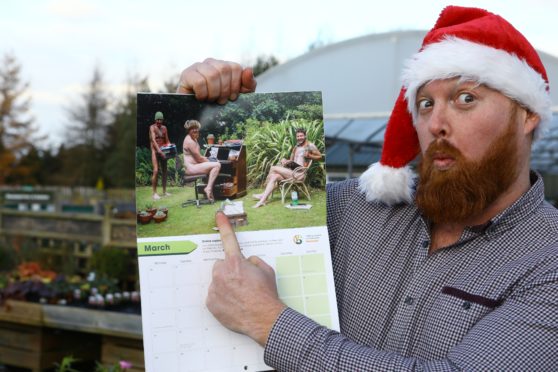 A bold Angus horticulturalist has proved he's no shrinking violet with a full monty charity calendar display to help those hit by hard times.
David Pullar is the only hardy Scot to feature in the 2020 pages of the annual publication produced by the Perennial charity, which raises funds to help growing numbers in the  sector struggling with a range of issues.
The Montrose 32-year-old admitted the idea of stripping off in front of strangers was daunting at first but the friendliness of the charity event helped rid him of his nerves in front of the camera.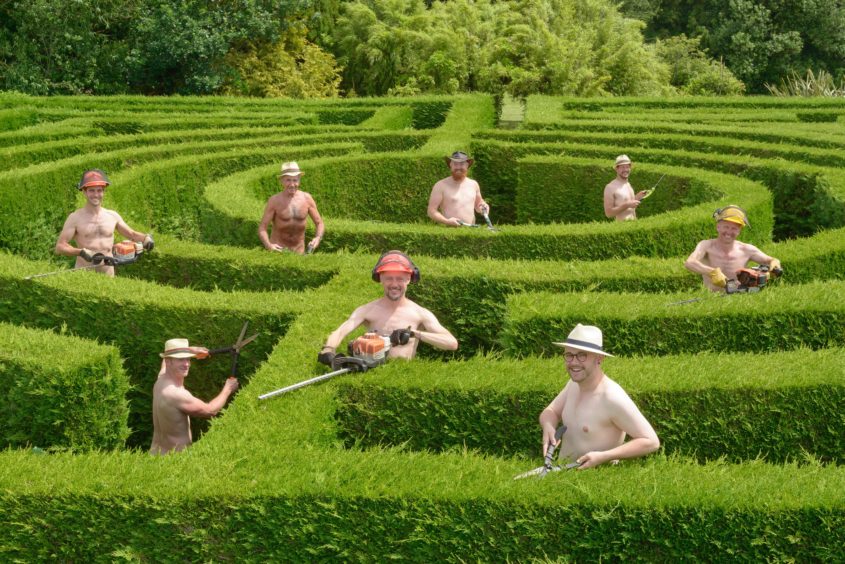 "I've done various fundraisers so I was asked if I wanted to be part of the calendar and I was really happy to agree, especially as the only Scot.
"You're a little bit embarrassed to start with, and it was a female photographer, but we posed up the shot with our clothes on and once you see how it's done you just get on with it.
"In one of the shots I was holding a saw, so I did have to be a bit careful."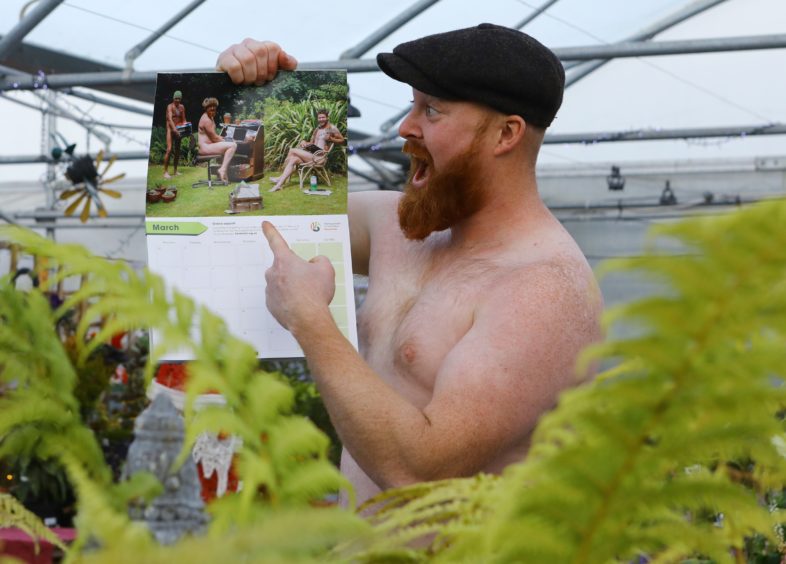 The gardeners even had their horticultural skills tested in conjuring up a winter scene during the summer shoot.
David added: "The most fun part of it was getting together and chatting about our own businesses and experiences.
"Because all the other gardeners were based down south I can feel a bit removed from the hub of the horticultural world so it was great to speak to them and from a professional point of view it was a fantastic experience.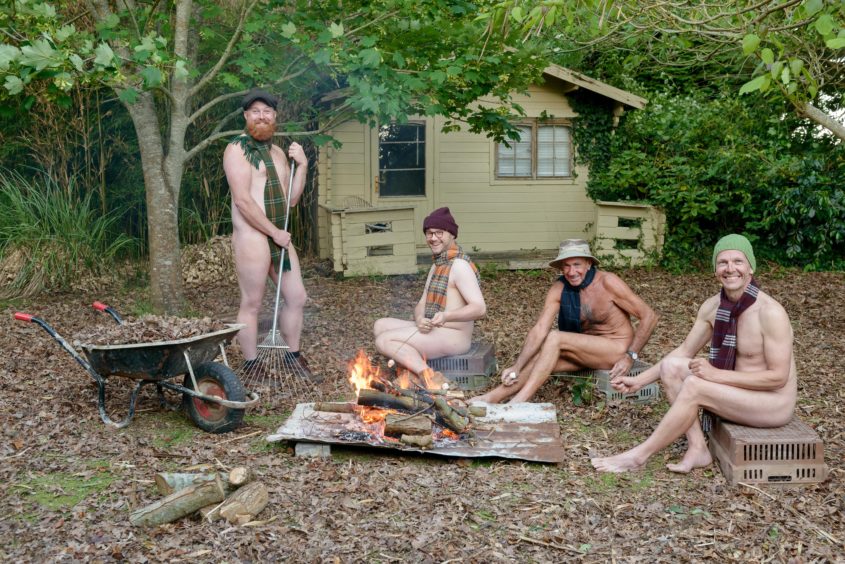 "The calendar is out now and I have a couple of copies but I'm a little nervous about giving them out to family or friends – I don't think I'll be giving one to my granny!
"It's for a very good cause – the money goes towards people in the profession."
The cheeky chaps went the full monty for photographer Debbie Jolliff at Fullers Mill, Perennial's garden near Bury St Edmunds in Suffolk, and MazeGarden near Chichester.
Anita Bates, director of marketing and fundraising at Perennial, said: "It's fantastic that this group of particularly hardy fundraisers are still willing to go the whole hog for their industry charity.
"We love seeing the comments from supporters on social media at the beginning of each month as the next calendar photo is revealed, and can't thank the chaps enough for bringing a smile to so many faces with their 'body positive' take on the classic nude calendar."
David hit the headlines recently as the recently published author of a children's book about tales of Traveller life, Wee Bessie.