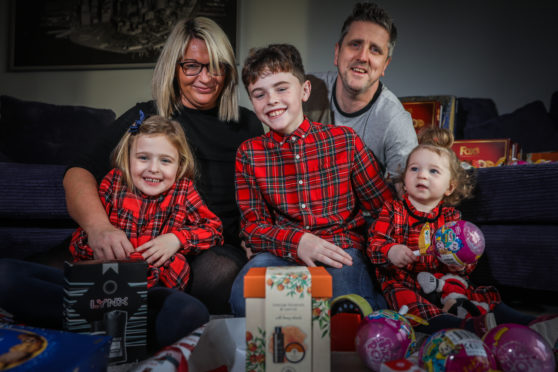 A caring Carnoustie schoolboy has captured the spirit of the festive season after a year-long drive to help the less fortunate this year.
Starting with a Ne'er Day dip in the chilly waters of the North Sea, 10-year-old Harley Cathro Abbot Hughes has spent 2019 determined to make Christmas special for others after being saddened by the sight of the homeless on the streets of Dundee.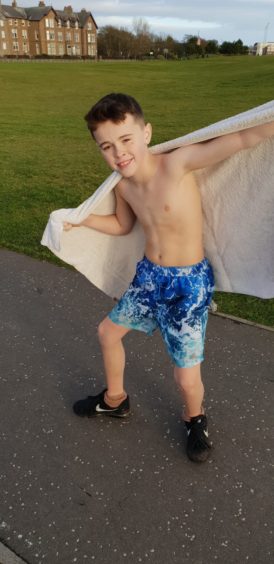 The Woodlands primary school pupil spent Sunday afternoon wrapping presents which will go to the Salvation Army's Christmas appeal, with part of the £400 he has raised during the year also being donated to Dundee Foodbank to help them meet the increasing need for support.
Harley's mum, Katy, 36, said it was the plight of people in trouble which set Harley on his mission to help.
"He really doesn't understand why there is so much inequality and struggles when he is walking through Dundee and sees people in difficulty sitting on the street," she said.
"He really wanted to try to make sure these people have a hot meal at Christmas."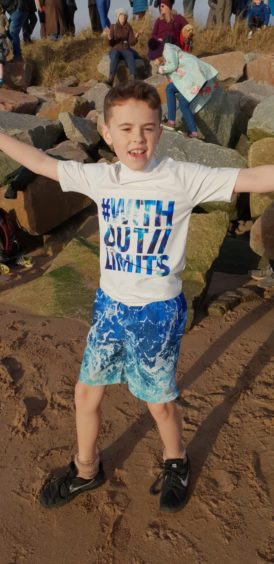 Harley was only nine when he joined dozens of other hardy fundraisers on the beach at Carnoustie for the town rugby club's 25th New Year's Day dook.
Later in the year, Harley and his mum took to the saddle for a cycle ride to Monifieth and back as part of a funathon which then saw him run a couple of miles around the town with his dad, Kevin.
Harley then swum 30 lengths of the Carnoustie Golf Hotel pool near the family home after the hotel agreed to help him out with the fundraiser.
He also had his own little helpers for the weekend present-wrapping session in the shape of younger sisters Lily, one, and Sophie, four.
"We're very proud of Harley, he was determined to do something to help other people," said Katy.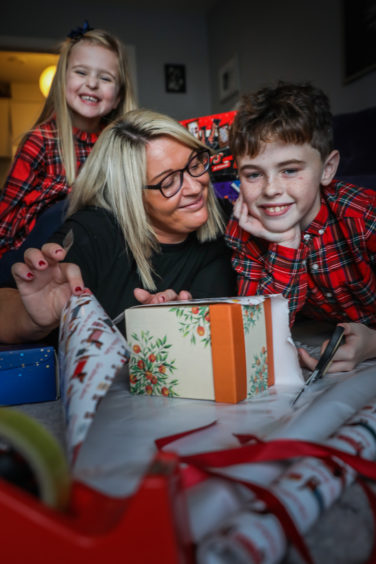 "We had a couple of shopping trips to get all the gifts for the Santa sack appeal at the Salvation Army in Arbroath, so by buying three for two deals and things like that he's been able to get a lot for his money.
"He bought toys, baby gifts and things for older adults such as toiletries, which we will drop off this week and we'll be going to the Dundee Foodbank to hand in the £100 of donations for them.
"He's really delighted with the way it's worked out. There are lots of kids out there doing lovely stuff to support other people and it's turned out that he has been able to help a few more than he thought he might."