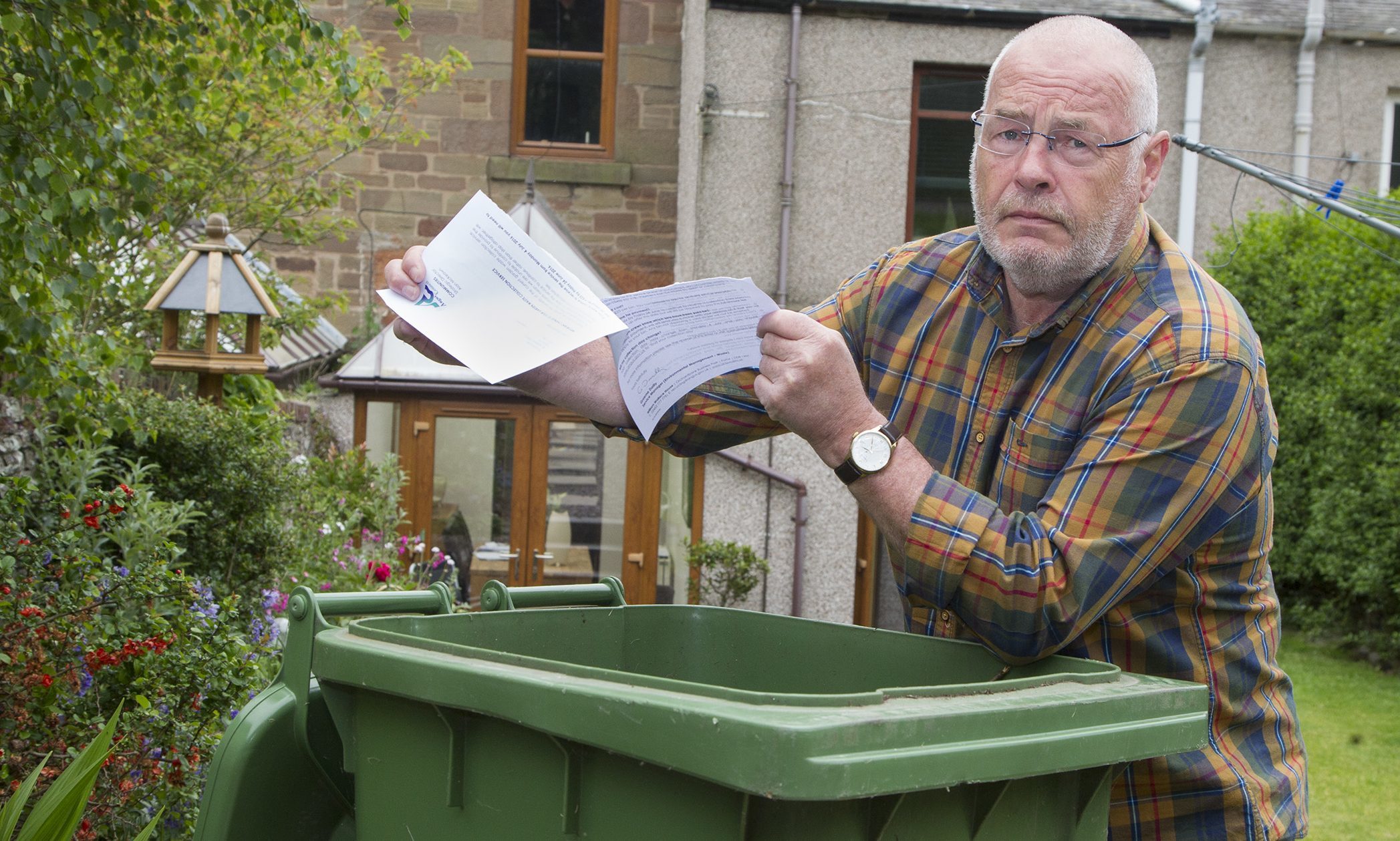 The leader of Angus Council is facing calls for an investigation into a claim he tried to influence a council worker in a bust-up over a bin collection.
The employee said David Fairweather intervened after he was the victim of an altercation which resulted in police issuing a warning to one of his administration colleagues.
Police Scotland served Arbroath West and Letham Conservative councillor David Lumgair with the formal warning in the wake of an October 31 incident outside his Letham home.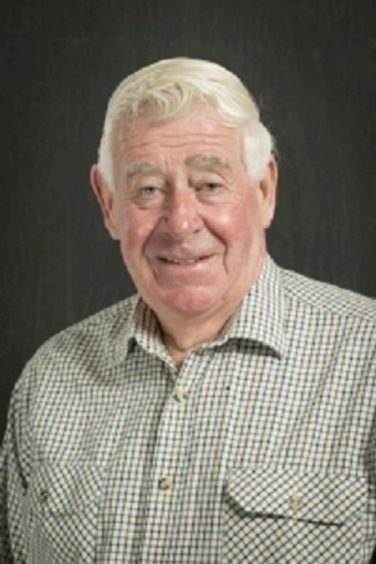 The 77-year-old had got into a row with environmental department employee John Robinson over earth in a green garden waste bin.
The employee told Mr Lumgair – convener of the council's development standards committee  – he could not empty the bin because of the prohibited material.
It is understood the councillor grabbed the man's wrist to seize a slip explaining the non-collection.
Mr Robinson complained to both Police Scotland and Angus Council and said he was then contacted by the authority's leader, independent councillor Mr Fairweather.
"He phoned and left a message saying that he wanted to meet me to discuss the matter, so we met at the Station Bar in Arbroath," he said.
Mr Robinson, from Arbroath, said the pair met in the pub on the afternoon of Sunday November 24.
"The inference I got was that he was wanting me to drop the complaint with the council," he said.
"Basically he was trying to put me on a guilt trip.
"I was disgusted with his attitude, but I said I'd think about what he said and left the pub.
"He hasn't been in touch with me again," added Mr Robinson, who is currently off work due to an unrelated health matter.
Angus SNP opposition leader Lynne Devine said she would be contacting council chief executive Margo Williamson over the matter and has demanded a full inquiry into the worker's claim.
"It is bad enough that Councillor Lumgair should try to use his position when he was having the altercation, but for the leader to take it a step further is just shocking," said the Forfar member.
Ms Devine added: "I will be contacting the chief executive and I would have envisaged a full investigation is going on."
A police statement said: "Police Scotland can confirm that a 77-year-old man was given a recorded police warning following a minor altercation in Letham on Thursday October 31 2019."
Mr Fairweather and Mr Lumgair both declined to comment on the issue, saying it was now a legal matter.
An Angus Council spokesperson said: "As this is an ongoing matter, we are unable to comment."