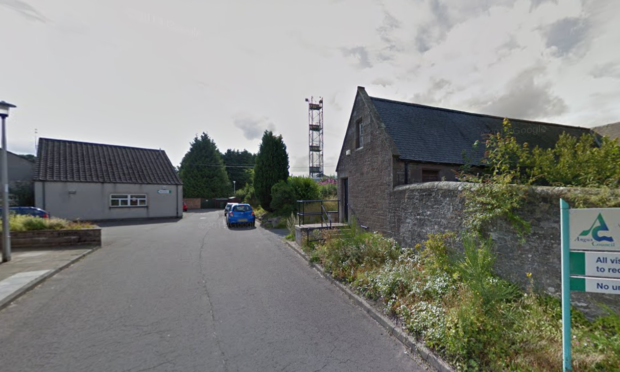 A Forfar care home is to be replaced in a deal which will see the site transferred to housing association ownership to help unlock funding for the multi-million pound project.
The Gables in Arbroath Road has been home to adults with learning disabilities for around 40 years.
In a 2018 visit, Care Inspectorate officials praised staffing and the quality of care but said the limitations of the old building meant the environment was only adequately meeting the need for residents to have a positive quality of life.
Angus policy and resources committee councillors have now signed off a scheme to transfer the site to Caledonia Housing Association (CHA) for the creation of a supported housing development, with construction work due to begin this summer.
Officials sounded a note of caution over the transfer of the land before payment is made by the association but said they are confident legal safeguards can be put in place.
The development will include 11, one-bedroom flats and one, two-bedroom house as well as office/communal space in phase one and eight, one to two-bed mainstream affordable homes in phase two.
CHA told the council it is unable to comply with the Scottish Government grant conditions unless the authority transfers ownership of the land to them because they are financially unable to go ahead with the scheme unless the grant is approved.
George Bowie, Angus Health and Social Care Partnership head of community health and care services said: "Both staff and residents at The Gables are an intrinsic part of this project's success and are consistently consulted on and updated about progress.
"Staff have been involved in the development of the initial design plans and their feedback has helped to make small adjustments in the design according to residents' needs, with the plans being available at the care home for residents and staff to see. The response from all concerned has been very positive and enthusiastic."
Caledonia Housing Association development director Andrew Kilpatrick said: "This development will enable people with learning difficulties to live more independently and we are delighted to be involved.
"We hope to be on-site in early summer and envisage a 12-month build programme to complete phase one.
"The accommodation will be built sustainably to Caledonia's very high energy-efficiency standards. It will also feature an enclosed sensory garden to provide a safe and peaceful environment for residents."