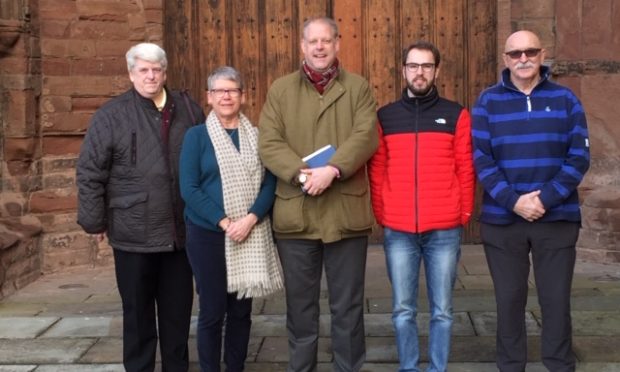 Writers behind an ambitious book which will tell the story of the characters connected to the Declaration of Arbroath, gathered in the town as the manuscript nears completion.
The project has seen more than 40 people from all walks of life in Scotland contribute a chapter on each of the signatories of the Declaration, as well as biographies of King Robert the Bruce and Abbot of Arbroath Abbey, Bernard de Linton.
The book, titled Declaration of Arbroath: The People's History, is set to be published in April as the town embarks on a community-led programme of events to mark the 700th anniversary of the signing of the document.
The venture is the brainchild of Aberdeen University Professor Neil McLennan.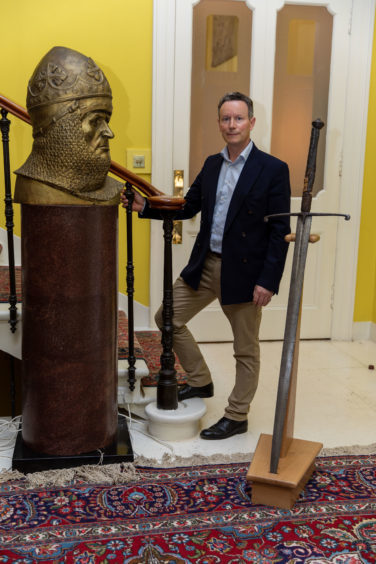 He said: "This will be a people's history in two ways.
"The first is that it will tell the story of the individual barons whose seals were fixed to the document and secondly, it is very much written by the people of Scotland themselves."
The authors, who each selected the character they wanted to write about, sometimes because of a personal interest, or geographical connection, are all giving up their time to carefully research and write a chapter for the book, which will be reviewed by well-known medieval historian and television presenter Fiona Watson.
A leading QC, senior academics, a heraldry enthusiast and Lord Bruce — a lineal descendant of King Robert — are among the authors, with all profits going to charity.
The project has been welcomed by Angus Provost, Independent Kirriemuir and Dean Councillor Ronnie Proctor.
He said: "As preparations for the 700th anniversary gather pace, I very much commend everyone who is contributing to this book.
"I believe that it will make a substantial contribution to broadening people's understanding, not just of the Declaration of Arbroath, a hugely significant document, but also some of the key players in Scotland's governance during what was one of the most turbulent periods in our history."
The Declaration, written in Latin, was sealed by eight earls and around forty barons and was sent from Arbroath to Pope John XXII at Avignon, asking the pope  to recognise Scotland's independence and acknowledge Robert the Bruce as the country's lawful king.