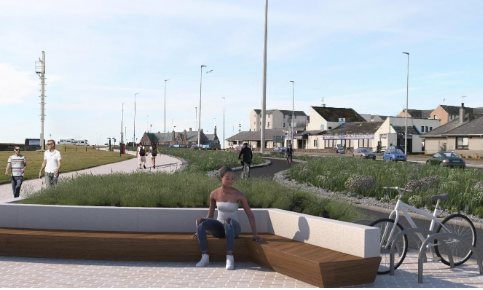 Furious critics of a £13 million plan to "reunite" Arbroath with walking and cycling paths have rounded on the officials behind the scheme at a stormy public meeting.
Angus Council transport boss Walter Scott spoke at the packed community council meeting in the town's Webster Theatre on Thursday night after councillors voted to allocate £3 million to the project during the budget vote earlier that day.
The local authority was the only town in Scotland to win more than £7m in additional funding to build cycling and walking routes last summer.
Backers says it will reunite the two sides of the town divided by the busy A92 dual carriageway
More than 100 people attended the meeting, many of them angry that a large chunk of the council's capital budget had been allocated to the project without what they consider proper consultation.
Backers of the redevelopment – which could lead to the removal of difficult junctions and create additional green space – said the project was still a "blank canvas" and they wanted the people of Arbroath to shape the changes.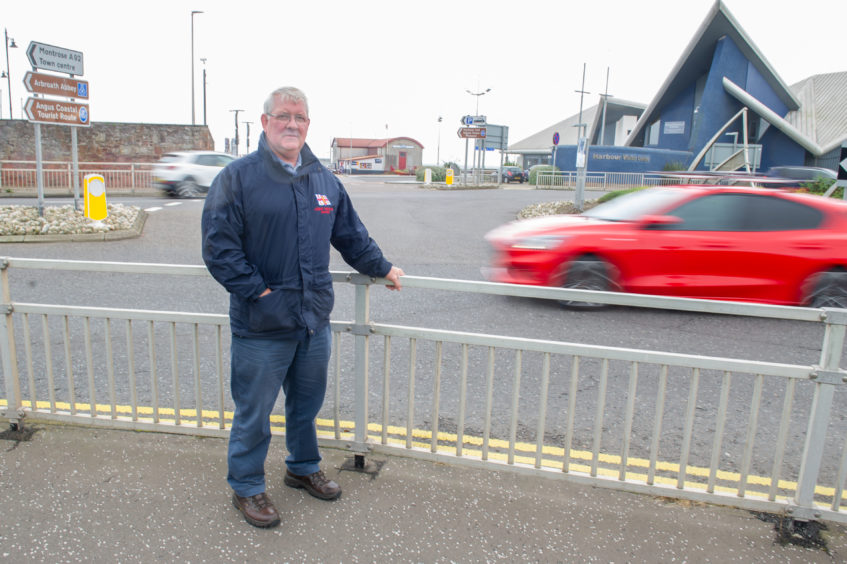 Alex Smith, Arbroath RNLI operations manager, said some of the people at the meeting started walking out when they were told the changes were a "done deal."
The lifeboat boss, who opposes the plans on the grounds of cost and public safety, said the majority of the people at the talks were against it.
Mr Smith said he asked for a "show of hands" to gauge support, but was told there would be no such vote.
"It was absolutely shocking," he said. "The decision had already been taken before they started the meeting.
"There should be a referendum of the people of Arbroath to ask if they are in favour of this," he added.
All councillors  supported the inclusion of the funding in the budget plans, although the SNP group had said they were "uneasy" about the lack of detail and debate.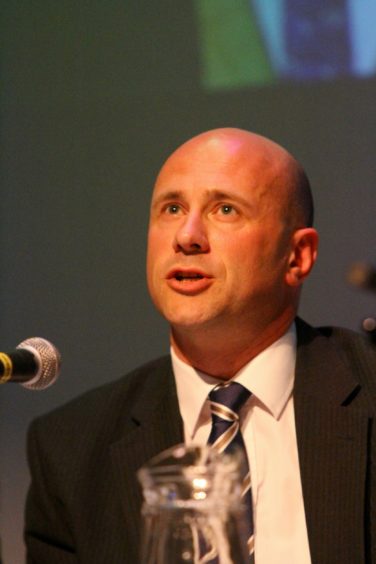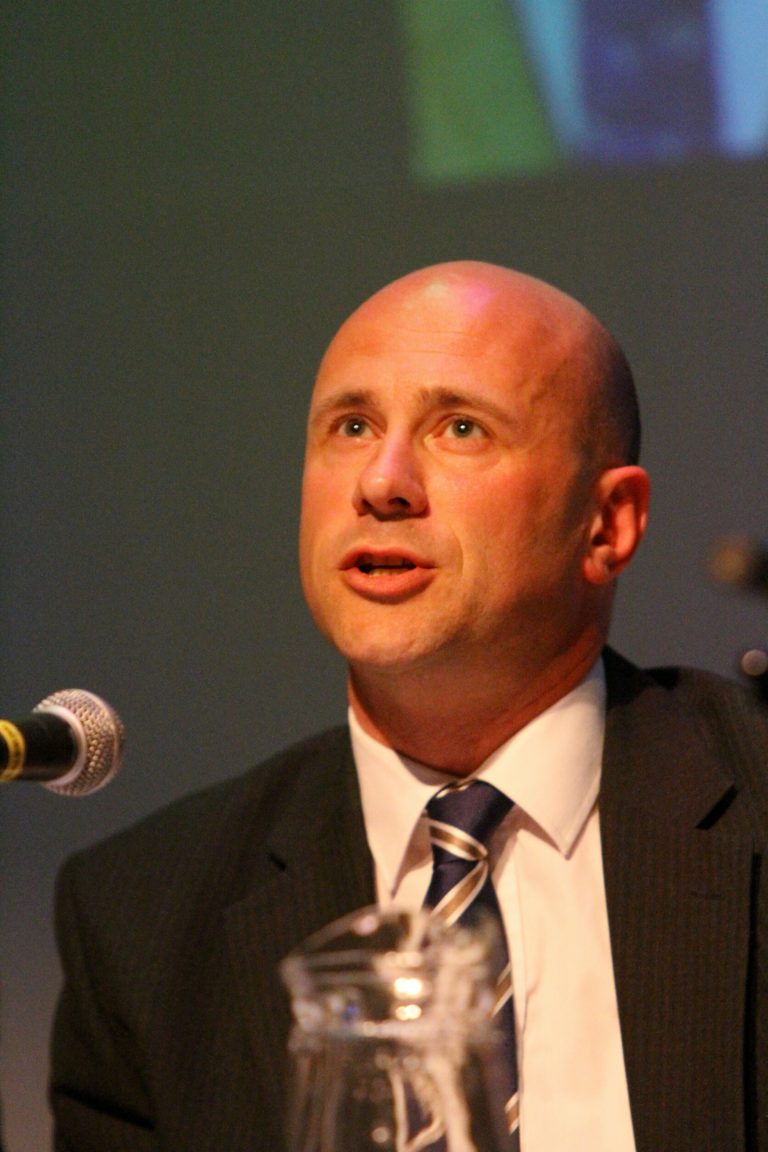 Conservative councillor Derek Wann said he had initially been sceptical about the plan, but had been won round to the advantages for the town.
He said a substantial proportion of the people at the meeting were "open" to the proposals and insisted the scheme was about more than just cycle lanes.
"There has been some misinterpretation on this. It is not a cycle lane, which you could put in along the A92 for much less money," he said.
"It's about using redundant space, and making that safer for everyone, including walkers and cyclists.
"We want to get rid of all these bad junctions and sets of lights on the dual carriageway."
Arbroath won more than £7 million in additional funding from the Scottish Government and active travel groups in August last year.
Councillors voted at Thursday's budget meeting to commit £3m to the project, with a further £1m available should it be needed.