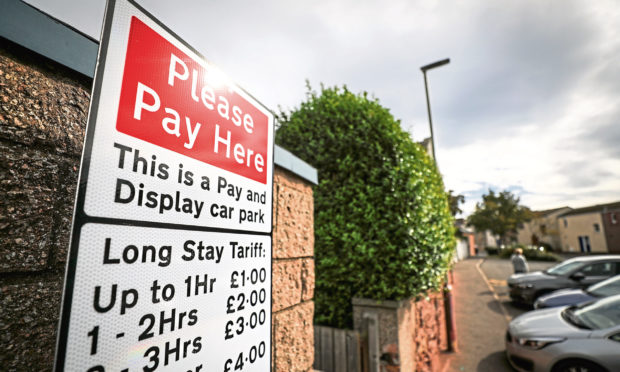 Bosses at Angus Council have bowed to public pressure and suspended parking charges across the county.
The independent and Conservative-led administration had come under growing pressure to pause payments for using its off-street car parks after neighbouring Aberdeenshire Council did so on grounds of public safety.
Communities convener Mark Salmond announced the change of position on Thursday, saying it would free up valuable resources.
He said: "Our priority at this time must be to keep our roads network open and accessible for our emergency services and essential service providers.
"In support of this, we have taken the decision to bag all of our off-street parking meters, taking them temporarily out of use with immediate effect.
"This allows us to re-deploy our Community Enforcement Team in support of delivering vital services to our communities."
He said the local authority would be assessing the impact on other areas, including permits and online payment to ensure no one is financially disadvantaged.
The charges have been hugely controversial since their introduction last November.
The policy has been blamed for damaging town centre businesses while failing to generate sums close to the revenue initially forecast.
Carnoustie independent councillor Brian Boyd, a long-standing critic of the policy, said the administration has shown an "unbelievable lack of leadership and guidance" over the last fortnight.
He said: "Any previous estimates of what the charges could achieve is now blown completely out of the water."
"When this is over, it will be critical for the council to support these small businesses and get residents back using our High Streets so the charges should be dropped completely."