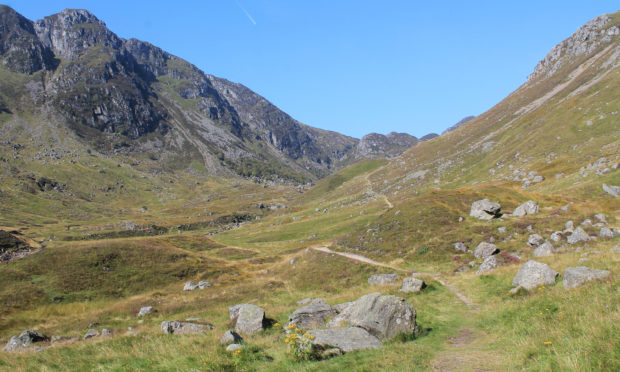 Angus leisure chiefs have delivered a strong 'stay away' warning to people flouting Covid-19 lockdown rules by driving to the area's country parks.
Angus Alive leisure trust repeated its plea that people should not travel to parks at Crombie, Monikie, Forfar Loch and Glen Doll. Car parks, toilets and playgrounds have been closed after a high number of people had ignored official advice.
People living close to the parks can access them on foot.
A spokesperson said: "Recreation outside is still very important for both our physical and mental health, particularly at this challenging time, so people should continue to exercise but please follow the advice issued by Government and spend time in the outdoors close to your home rather than travelling elsewhere.
"Please – for the sake of your own health, the health of your family and those around you – please stick to the guidance currently imposed by government. Stay at home, protect the NHS and save lives.
"To our visitors who will be disappointed that they are unable to join us, we will still be here in the months to come and ready to welcome you in good health when the time is right.
"It is really important that we do all we can to discourage travel, and ask people instead to stay local and observe social distancing as guided by the government.
"Those who live within the local communities of our country parks can still access the parks on foot to enjoy the outdoor surroundings, but remember the toilets and playgrounds are closed.
"Please also observe social distancing as guided by government," the spokesperson added.