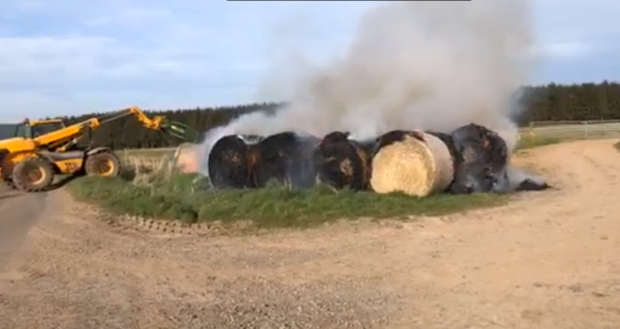 Award-winning Angus farmers have been "overwhelmed and humbled" by the public response after a fire-raising attack near their home.
The bale blaze on Graeme and Louise Nicoll's farm near Forfar has provoked widespread online anger after the couple highlighted the unnecessary drain on emergency resources under major pressure during the pandemic.
It has also prompted condemnation of lockdown rule-breakers after locals said the normally quiet farm road near the A90 Dundee to Aberdeen dual carriageway had "never been so busy".
The couple spotted the fire around tea-time on Wednesday and Mr Nicoll rushed to it with a forklift to save what bales he could.
Scottish Fire and Rescue Service quickly dealt with the outbreak but the couple, who also run a popular bed and breakfast and farm tours business, said the consequences could have been far worse.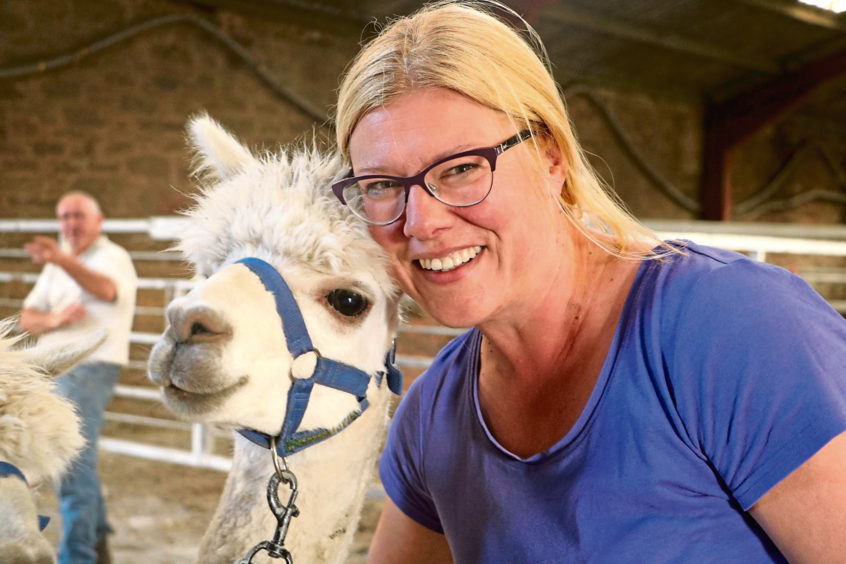 "Thankfully we were there really sharp when it happened, but if this had got a hold it could have spread and been really serious.
"Whoever did this put themselves and others at risk and it could have also meant the ambulance service having to be called out.
"We saved some of the bales and we will be okay, but that isn't the point – it is just the last thing we need at this time.
"Farmers everywhere are working every single hour God sends to produce food and keep their businesses going.
"I was back up lambing at 3am and yet people who probably shouldn't even be on the road come out and do something like this, it is so inconsiderate," she said.
Mrs Nicoll's Facebook Live recording of her husband trying to save the straw with the forklift has been viewed almost 100,000 times, with hundreds of comments condemning those responsible.
Louise said: "I was furious when I realised what had happened, and I have to say that the support and the messages we have received have been phenomenal.
"We've had offers of straw from across the country and one stranger even set up a crowdfunder. At the end of the day the loss is not significant, but it is more the point of why it has been done.
"The emergency services don't need this during this situation, and we certainly don't need it.
"A neighbour said that they had never seen the road so busy, and every night we can see car lights in the viewpoint at (nearby beauty spot) Carrot Hill, so people are still going up there.
"It's a bit surreal because you go out to the A90 and it is virtually deserted, yet there are cars on this back road all the time.
"It is really disheartening that someone would do this, but the positive to come out of it is the really kind support from the public for us and farmers who are just trying to get on with what they do."
In a separate incident on the same night, firefighters were called to the gorse fire in East Wemyss in Fife shortly before 9pm.
The two units from Methil extinguished the blaze in less than an hour.
No one was injured.