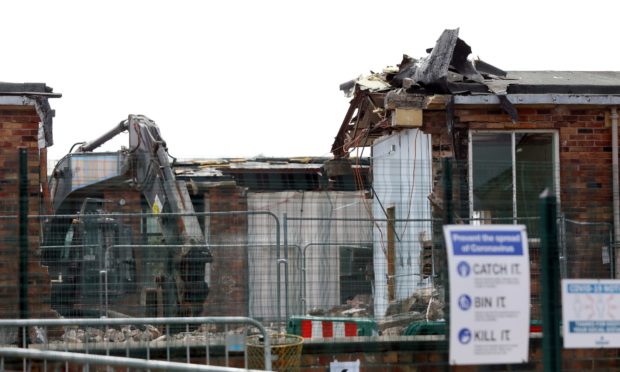 Rumours of a "secret bunker" beneath a former Tayside primary school have been debunked by the local authority.
Demolition work at Hayshead School in Arbroath revealed an underground section of the building.
It sparked online rumours that work had halted due to the discovery of the "unknown" underground bunker.
However Angus Council has dispelled any mystery surrounding the basement, which a spokesman said was a "services under-croft" they were well aware of.
https://www.facebook.com/photo.php?fbid=10222254492612471&set=a.1869849907216&type=3&theater
And the local authority said work only stopped in March due to restrictions on construction work due to the coronavirus pandemic.
Demolition of the school, which first opened in 1953, is due to recommence later in the year.
An Angus Council spokesman said: "What's referred to is in fact a concrete basement/services area and part of the fabric of the building.
"As such, there was full awareness of its existence and it has not caused any additional delay to the demolition project.
"Lockdown due to Covid-19 has, however, caused delay to demolition works, which stopped in March and started again this week. They are scheduled to be completed later this year."
Councillors gave the go-ahead for the demolition of Hayshead School in 2018. It has been replaced by the new Abbey View Campus, which also accommodates pupils from the former St Thomas RC Primary.