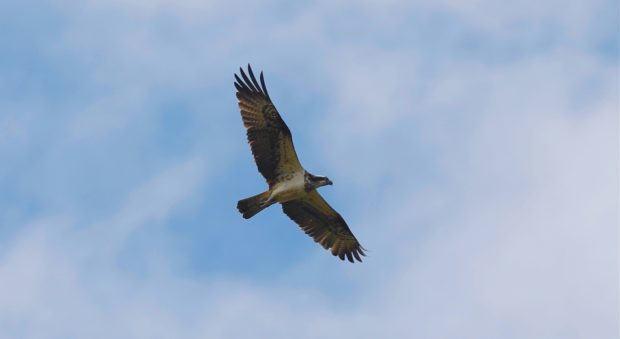 A pair of young Perthshire ospreys are preparing to fly one of the most unusual nests in Scotland.
The young birds will shortly stretch their wings from a nesting platform built specially for them next to an electricity substation near Meigle.
And while the two young birds accompany their parents on the long flight to West Africa for the winter, engineers plan further changes to ensure changes to the neighbouring substation do not lead to any homecoming surprises for the rare raptors.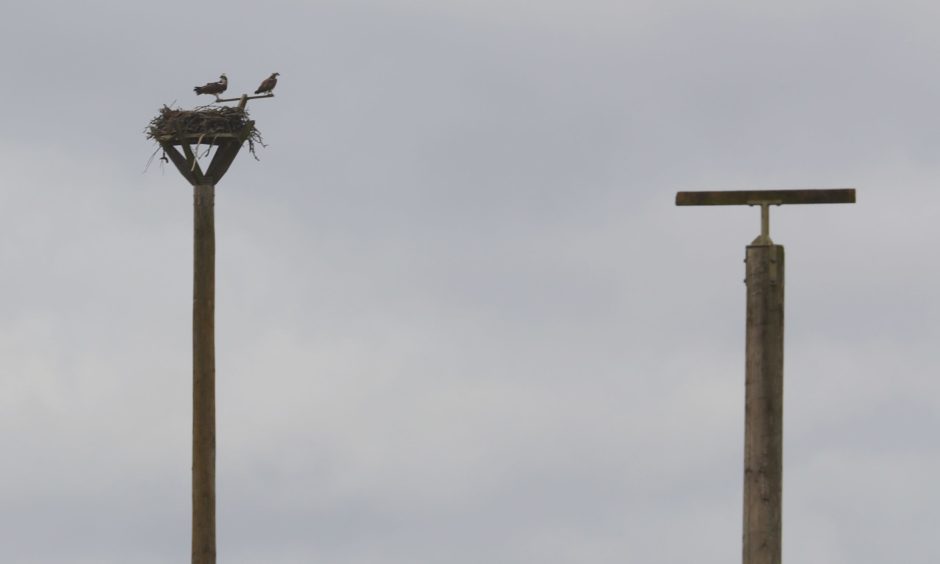 SSE lead project manager Archie Munro said the Perth-based power company has been working to keep the ospreys content since 2014 substation enlargement works threatened their original home on a 275Kv transmission tower.
He said:  "Upon completion of the 'new build' home back in 2014, the ospreys were given the choice of their original nest, which was left in place on the transmission tower, or the newly created nesting platform.
"Much to the delight of the project team, the ospreys ignored their old nest and went straight to the purpose-built platform where they have subsequently bred successfully.
"Each year since, the same breeding pair have returned and continued to use the nest. Through our ongoing monitoring, we have seen the ospreys return and lay eggs each year, with young ospreys successfully fledging, all but one year."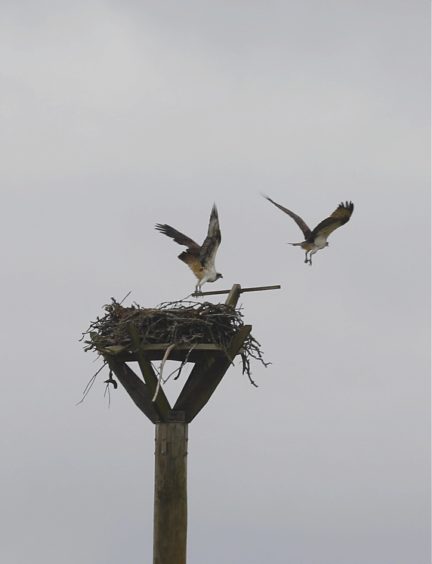 The substation sits on the border between Angus and Perthshire with Angus Council recently approving planning permission for two new perches next to the nesting platform.
Engineers will remove one of the existing perches as part of works to reshape the large substation, around 300 metres from the nesting platform.
Mr Munro added: "As a belt and braces exercise, we have also installed a pointed cap on top of the electricity tower.
"These measures will provide a gentle encouragement for the birds to perch slightly further away from our works and this should again reduce any chance that they will be disturbed during our substation works in the spring of 2021.
"We are extremely proud of the positive impact the project has had on the osprey population and the lasting legacy it will leave."
Meigle and Ardler Community Council chairman Bob Ellis said the local community welcomed the utilities company's careful approach.
He said: "Like many others who have seen the ospreys, flying and catching fish, it is a wonderful sight.
"I can remember whilst walking the Cateran Trail in Glenisla watching as one of these magnificent birds circled the loch waiting to spy a fish, catch it, take off and go back to the nest to share with his or her mate and the chicks.
"I commend SSE for taking this very positive action and look forward to seeing the ospreys return next year as they have for the last five years or more," he added.