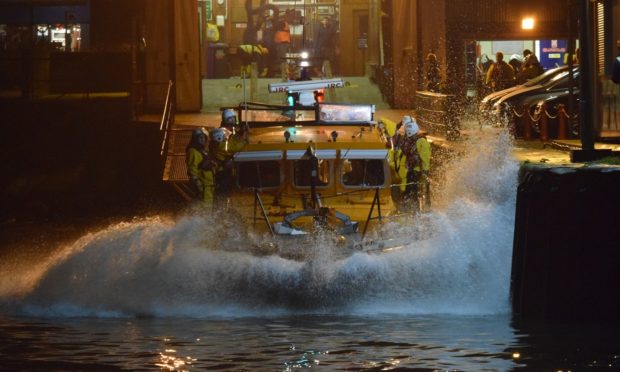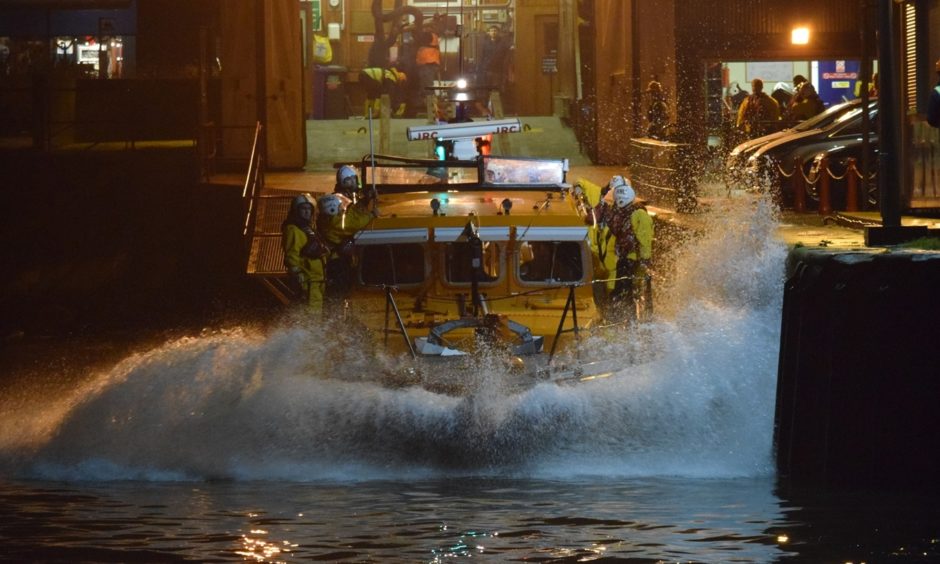 Daredevil youngsters have been warned of the dangers of so-called tombstoning in the wake of the latest Arbroath cliffs rescue drama.
It follows a lucky escape for a teenager who was rescued from rocks as he clung on to them against the threat of the incoming tide.
Both of the town's RNLI lifeboats were launched in the incident around 5.30pm on Thursday.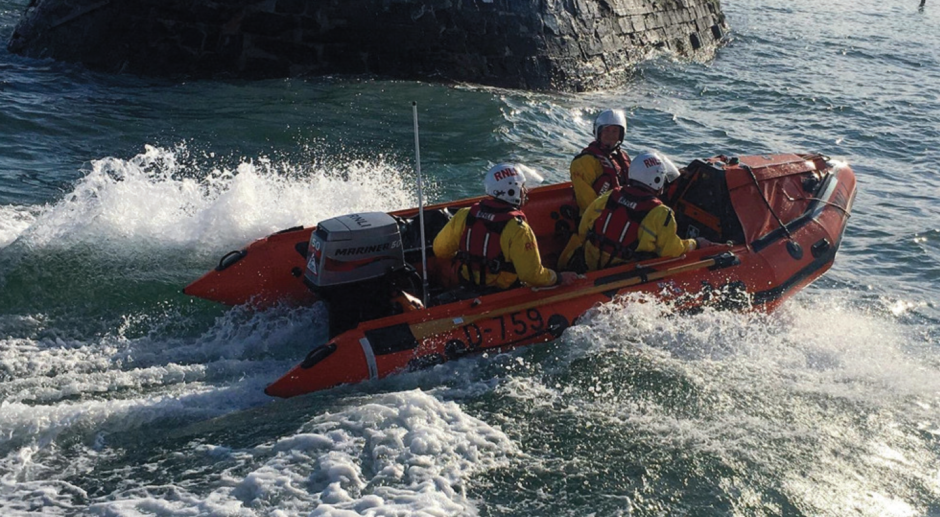 A group of teens had been tombstoning near the Horseshoe cave when one of the party became stuck.
Emergency services were contacted and a rescue was executed with mobile units from HM Coastguard Angus & Dundee in attendance alongside the lifeboats.
Inshore lifeboat Robert Fergusson removed the teenager from the cliffs and transferred him to the all-weather Inchcape for transit back to Arbroath harbour.
The youngster was checked over by paramedic at the harbour but is thought to have escaped serious injury.
Lifeboat operations manager, Alex Smith said: "Thankfully our volunteer crews were able to attend the incident quickly and bring the casualty safely back to shore.
"It's extremely important that people think about the possible dangers when involved in any activities in and around the sea.
"We want people to be in a position to make better, more informed choices to keep themselves and others safe," he said.