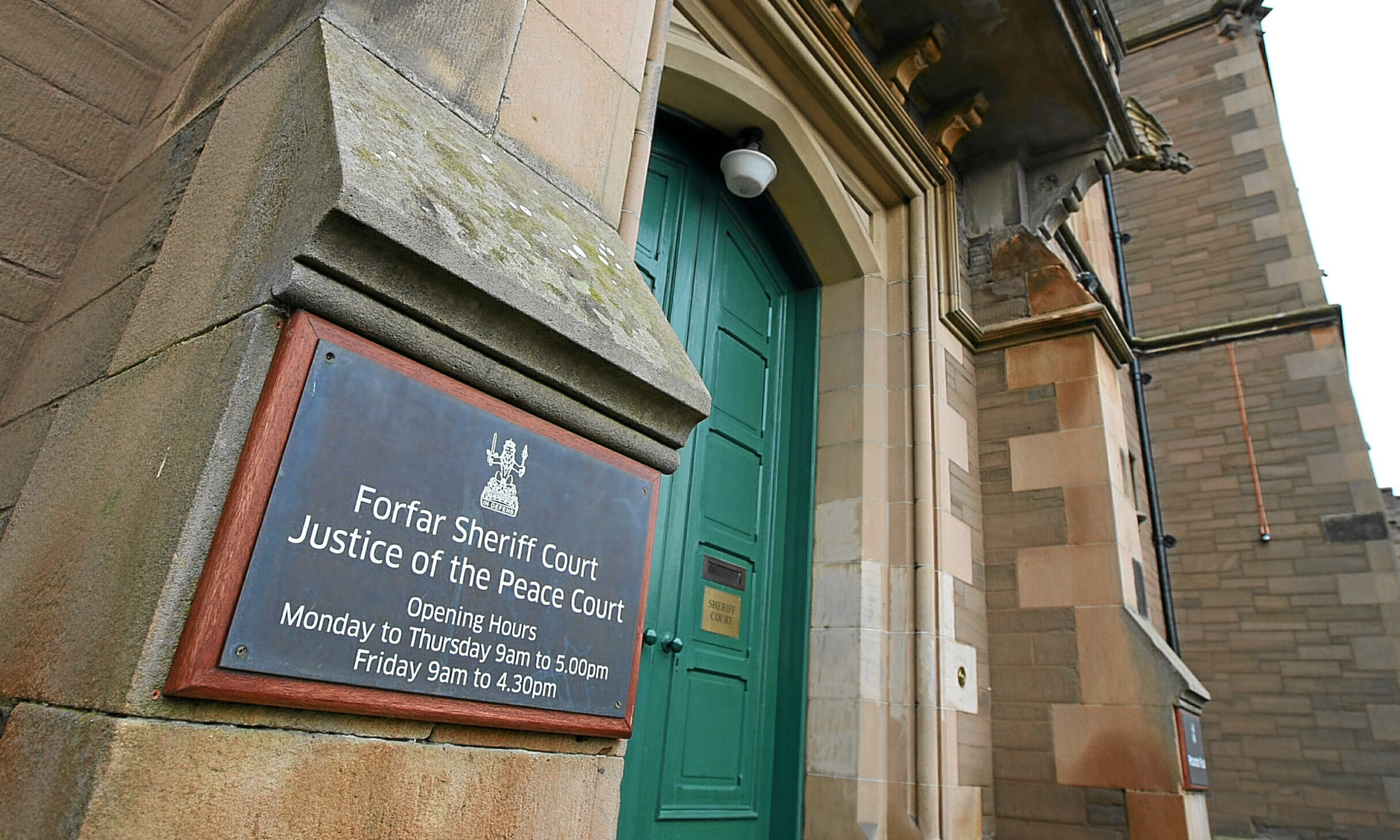 A sheriff has warned an Angus man he could become the area's first offender to be sentenced under new powers allowing courts to impose restitution for police officers attacked in the line of duty.
Stuart McAndrew assaulted three police officers after they said they could not take a bank card payment for an outstanding fine when he was arrested in the street.
The 36-year-old warned the officers he would make them "work for their money" after being told he was being placed under arrest, butting one on the body, kneeing another and kicking a third.
McAndrew, of Brechin Road, Arbroath admitted the offences at a court appearance in March. At that time the court heard police found him inebriated after a works day out.
A live warrant was outstanding over an unpaid £160 fine but McAndrew became aggressive and warned them he would "not come easy" and it took officers around 15 minutes to get him into a van.
He admitted assaulting police in Dundee Road, Arbroath on November 3.
Sheriff Derek Reekie told McAndrew noted the recent introduction of new legislation which will see offenders who assault police pay into a fund to give mental and physical support to officers.
He said: "That might be a disposal the court should at least give some thought to in considering alternatives to custody."
Sentence was deferred until September 24.
Politicians and police have welcomed the new rule under the Victims and Witnesses (Scotland) Act 2014 after an upsurge in coronavirus-related offences against police, including offenders claiming to be infected with Covid-19 spitting or coughing on officers.