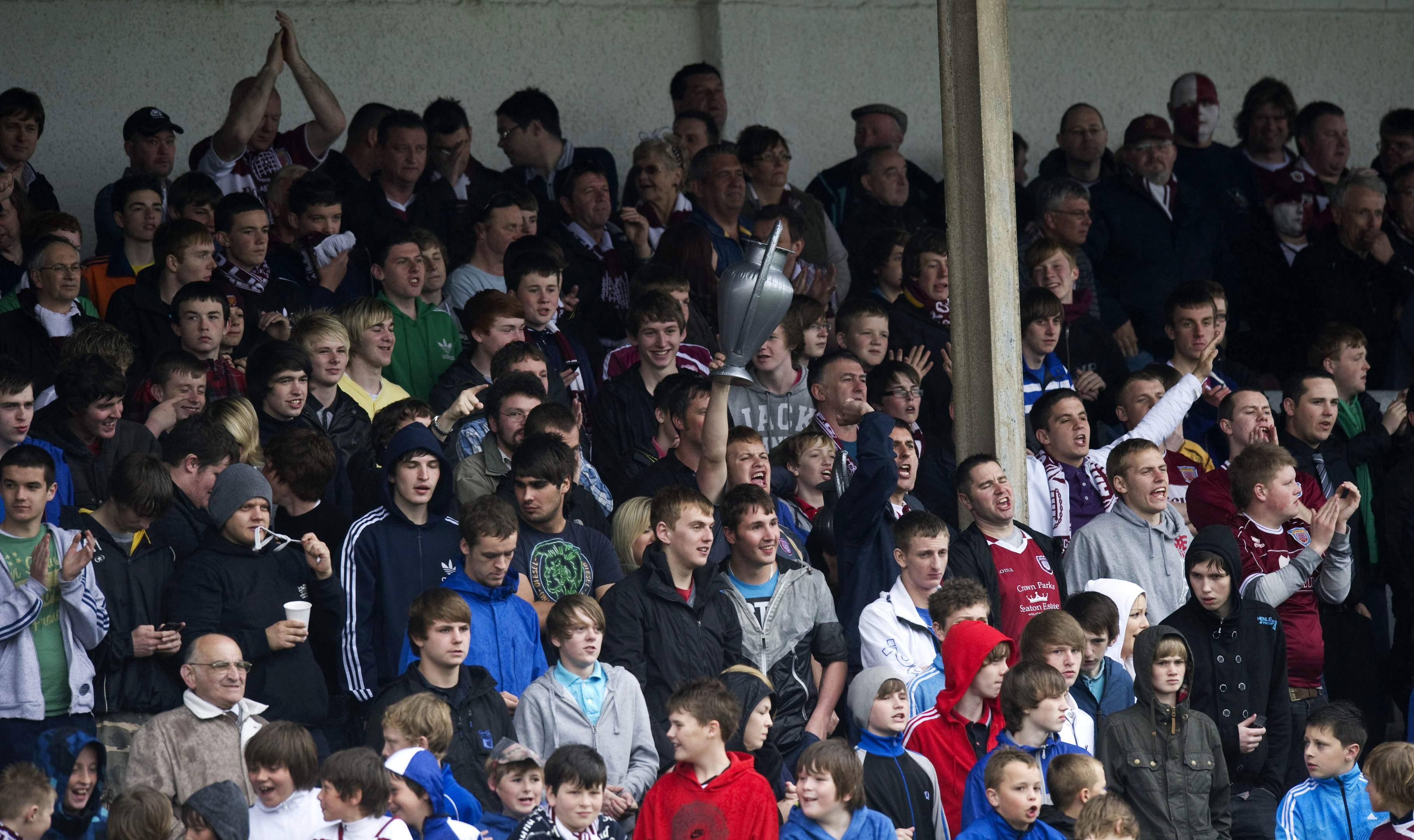 Angus derby fans have been warned to behave at this weekend's Arbroath v Montrose clash at Gayfield Park.
The message is being supported by both football clubs and comes in the wake of previous trouble, including once incident which saw a teenager fined for goading rival supporters at the latest New Year derby.
There have also been incidents involving pyrotechnics being taken into local football grounds and supporters have been given a stern warning that anyone caught with those will be banned from future matches.
Police Scotland Chief Inspector David McIntosh, the local area commander for Angus said: "Derby football matches should be about the football clubs, community and a family day out.
"It is disappointing that a minority of supporters have detracted from this at previous fixtures.
"There is a considerable policing plan in place and we will work with the clubs to ensure there is no repeat of the disorder. We would ask that supporters arrive early, act responsibly and enjoy the occasion."
He added: "To those that are contemplating being involved in disorder at the match or in the community away from the ground there will be consequences to your actions."
Arbroath Football Club chairman John Christison commented: "Arbroath Football Club look forward to welcoming Montrose FC to Gayfield and hope that the last derby clash of the season will be enjoyed by a healthy support from both clubs and played in a great sporting spirit.
"However the safety of all spectators is paramount and I would like to remind all supporters of both teams to be on their best behaviour and not to bring any type of pyrotechnic devices to the game.
"These items are extremely dangerous and Arbroath FC will take decisive action if any supporter is found in possession of such a device at the match.
"The club also take a very strong stance on anti-social behaviour and will fully support and cooperate with Police Scotland to maintain the safety and enjoyment of all supporters.
"Due to an anticipated larger than normal crowd please arrive early, act responsibly and proudly support your team."
The Board of Directors at Montrose Football Club added their voice to the weekend warning.
"Following after match disturbances at the previous Arbroath v Montrose match, in addition to setting off smoke bombs, Montrose FC wish to re-emphasise to supporters, anyone involved in similar incidents will be banned from attending future matches."