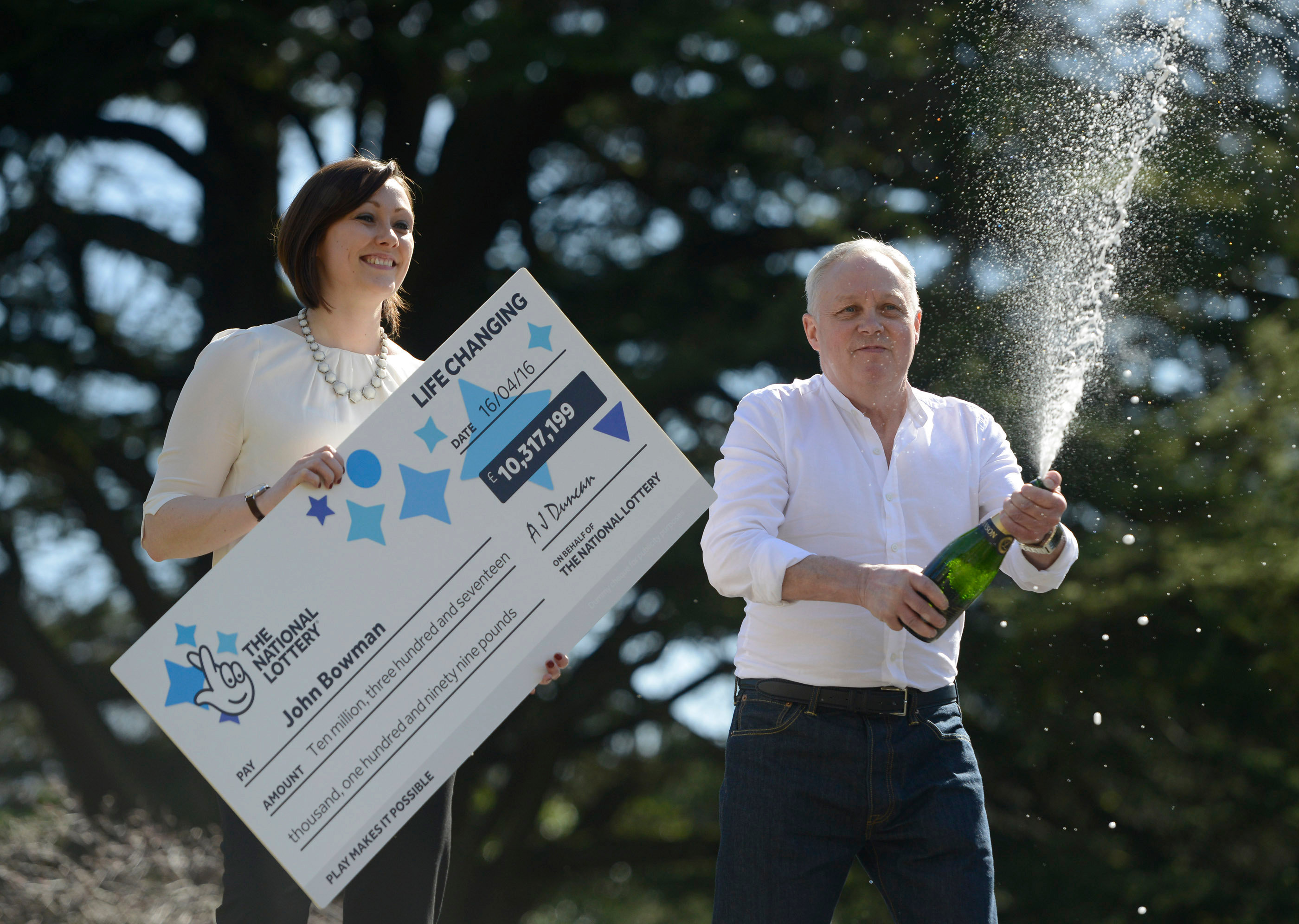 The Angus man who scooped a sensational £10 million National Lottery jackpot today said he is "ecstatic".
Jake Bowman from Forfar checked his numbers in a local pub following Saturday night's draw.
And he was "very surprised" to discover that he was the UK's sole jackpot winner and had won £10,317,199.
Mr Bowman's ticket matched all six numbers – 02, 05, 14, 42, 51, and 55.
The 59-year-old announced the win at a press conference in the five-star Mar Hall hotel near Glasgow.
Rumours about father-of-two Mr Bowman's win had swept Forfar since Saturday, when he realised he had won big in the Old Mason's Arms pub.
However, he initially believed he had won £10,000, and only realised the scope of his win after buying a round for everyone in the bar.
And he revealed he would not return to his job at one of the town's major employers, Ramsay Ladders, saying he had worked "long enough".
Forfar man Jake Bowman unveiled as £10 million lottery winner. pic.twitter.com/wUKhEbeySL

— David McCann (@C_DMcCann) April 21, 2016
Speaking at the Edwardian hotel in Bishopton, Mr Bowman added: "I checked my number on the Sunday morning. I had a bit of a fuzzy head.
"I went for a pint with my mate and he checked the ticket. He came to the house with his girlfriend. He started crying, I started crying."
Mr Bowman said it was "too early to tell" whether he will move.
He was accompanied by his daughter Emma.
She joked: "I feel like I need a holiday after all this to be honest."
The former St Johnstone youth player, who was nicknamed Bridie, said: "I signed for St Johnstone when I was 15 and Willie Ormond signed me.
http://twitter.com/C_RWatt/status/723138339029803008
"St Johnstone were a fantastic side at that time. I never made it into the first team as they were that good."
Mr Bowman had played the same numbers for many years.
"When the numbers went up to 59 I thought to myself I'm gonna change it here and I changed the last two numbers," he said.
£10 million lottery winner, John Bowman from Forfar pic.twitter.com/1PRLDD7kEV

— Mike Edwards (@stvmike) April 21, 2016
"I'm not going back to my work but they know that. I'm coming up for 60 now and that's it.
"I like going abroad. I go every year and maybe I'll get some place for the family to go.
"I played a bit of football myself and go to the hospitality at Forfar. I go out on the golf course a bit. I tried to avoid it as I couldn't afford it."
Rumours that a local man had won over the past few days and Mr Bowman had not been seen at his Canmore Street home since the draw, adding to speculation.