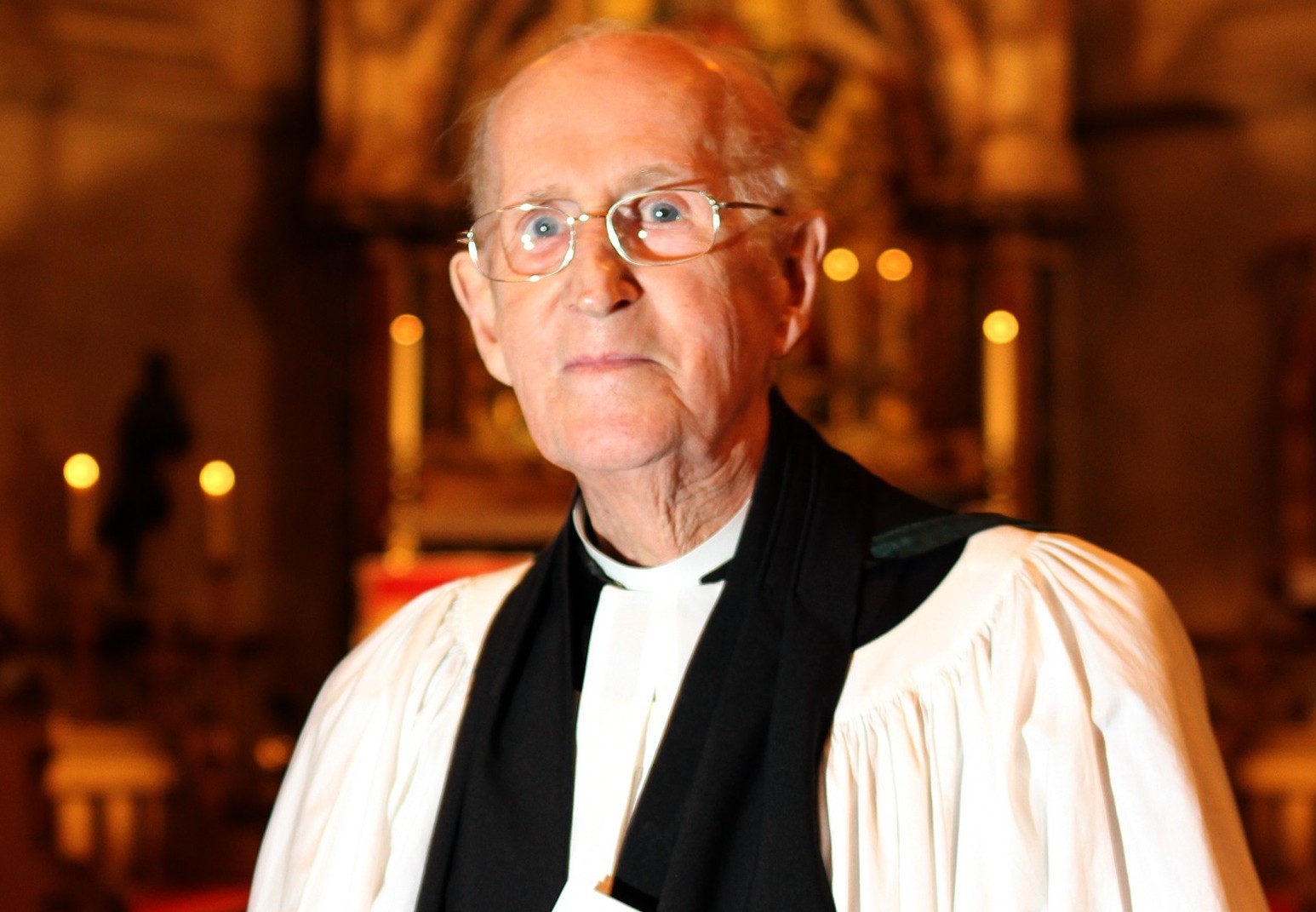 The intended resting place of a Tayside clergyman has "disappeared" from a cemetery due to vandalism.
The Rev Canon Douglas Mackay from Carnoustie retired in 2012 after more than 40 years' service in the Diocese of Brechin, and died last year aged 88.
The former vice-provost of St Paul's Cathedral in Dundee wished to have his ashes divided between his native Glasgow and adoptive Carnoustie.
Rena Mackay had arranged to scatter the ashes in the city where they grew up, at Lambhill Cemetery, where their parents were buried 20 yards apart.
But undertakers found that the head stone of their parents had been split in three.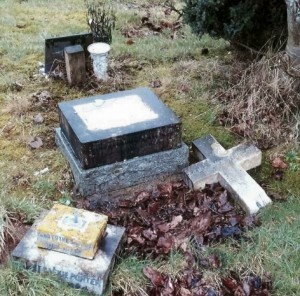 Mrs Mackay, a former teacher, said: "The marble cross at my father and mother's grave was smashed and Douglas' parents' cross has disappeared.
"He doesn't have a final resting place – my heart is broken.
"The stonemason in Glasgow said he had never seen cemeteries in such a state.
"How can we possibly get our ashes interred there when it is such a mess?
"This is where we wanted our ashes to be and he couldn't have his one last simple wish fulfilled."
Mrs Mackay said her husband, a former citizen of the year and rector of the Church of the Holy Rood for 27 years, had "touched the lives of so many people" through his work in the church.
Along with Dr Sandy McKendrick he founded the Carnoustie Community Helpline, which helps people travel to and from medical appointments, chaired the burgh's community council and Rotary club, and was president of the Red Cross.
Rena has now ordered two new headstones and said: "I can only hope that once they are put in place that somebody would have the decency to take care of them."
A Glasgow city council spokesman said the council had no knowledge of the missing damaged headstones but a Bereavement Services manager has since been in contact with Mrs MacKay.
She said: "While cemeteries are the responsibility of the local council, memorials in cemeteries are not.
"They are the responsibility of the lair owner.
"We have had no contact from anyone regarding this however we are more than willing to contact the undertaker as well as Mrs Mackay so that the location of her late husband's parents' grave is located as quickly as possible."