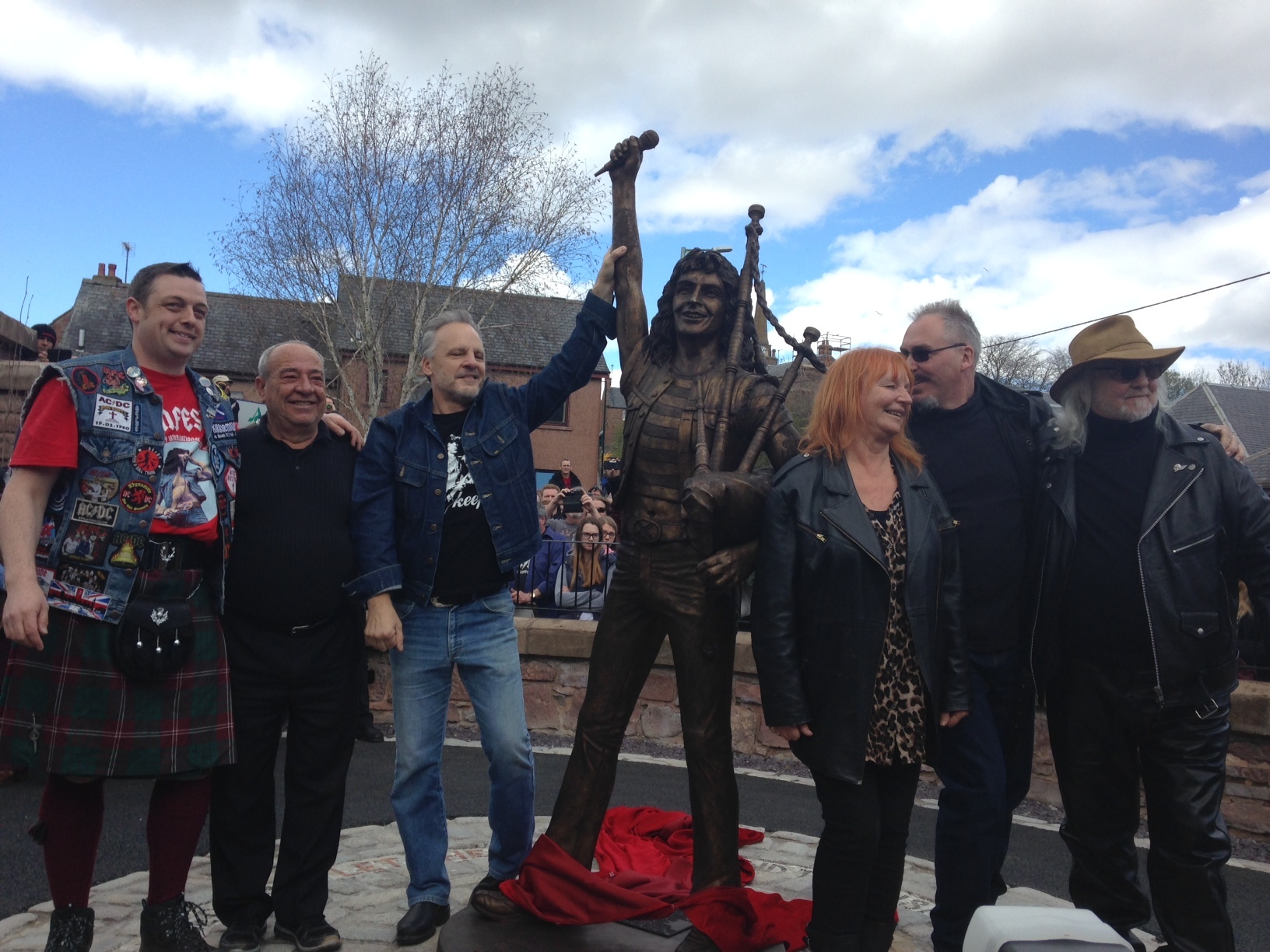 Kirriemuir's rock star son Bon Scott is standing proud after a spectacular public unveiling of a statue honouring the AC/DC frontman this afternoon.
After the blizzards of earlier in the week, the Angus town was buzzing in the spring sunshine for the official unveiling of the statue at the entrance to the Bellies Brae car park.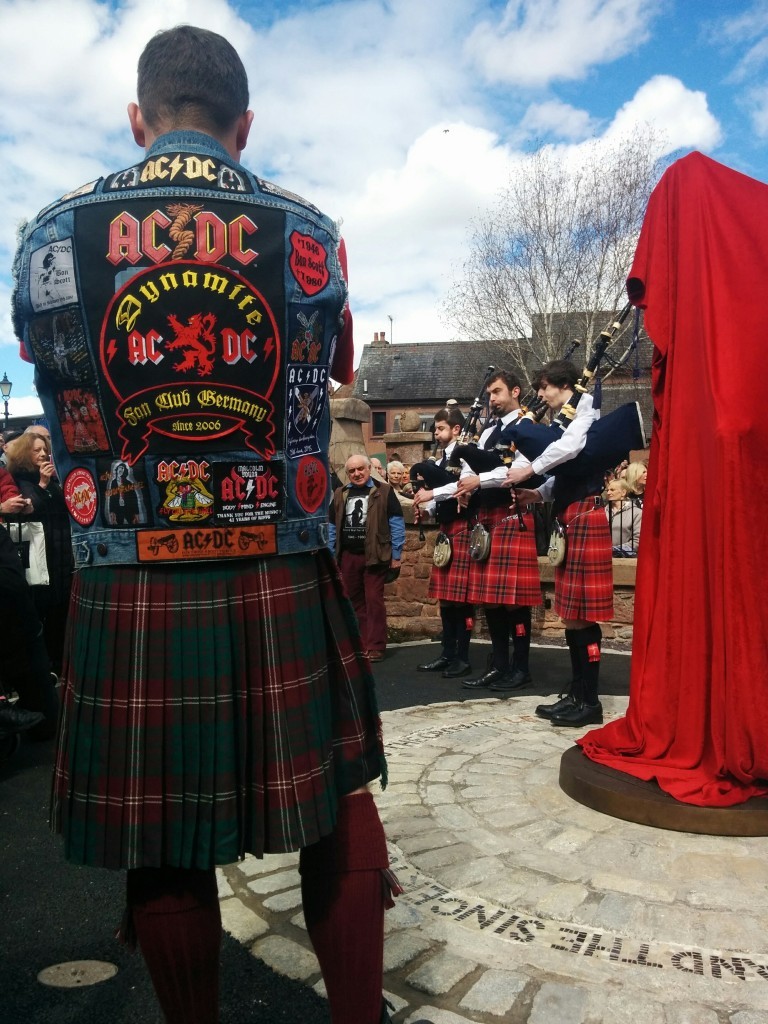 The sculpture unveiling is the highlight of this year's 10th anniversary Bonfest, an annual celebration of the singer's Angus roots which he left as a young boy to emigrate with his family to Australia before later becoming the dynamic lead singer of what remains the world's biggest rock band.
Today marked the culmination of a £50,000 fan-funded campaign and is another permanent memorial to the singer who is also honoured with a stone slab at the town centre Cumberland Close alongside other famous sons of the wee red town.
The main Bonfest is a sell-out 1,000 ticket event, but John Crawford of organisers DD8 Music said he reckoned some 3,000 fans had flocked to the town from across the globe for the weekend celebration.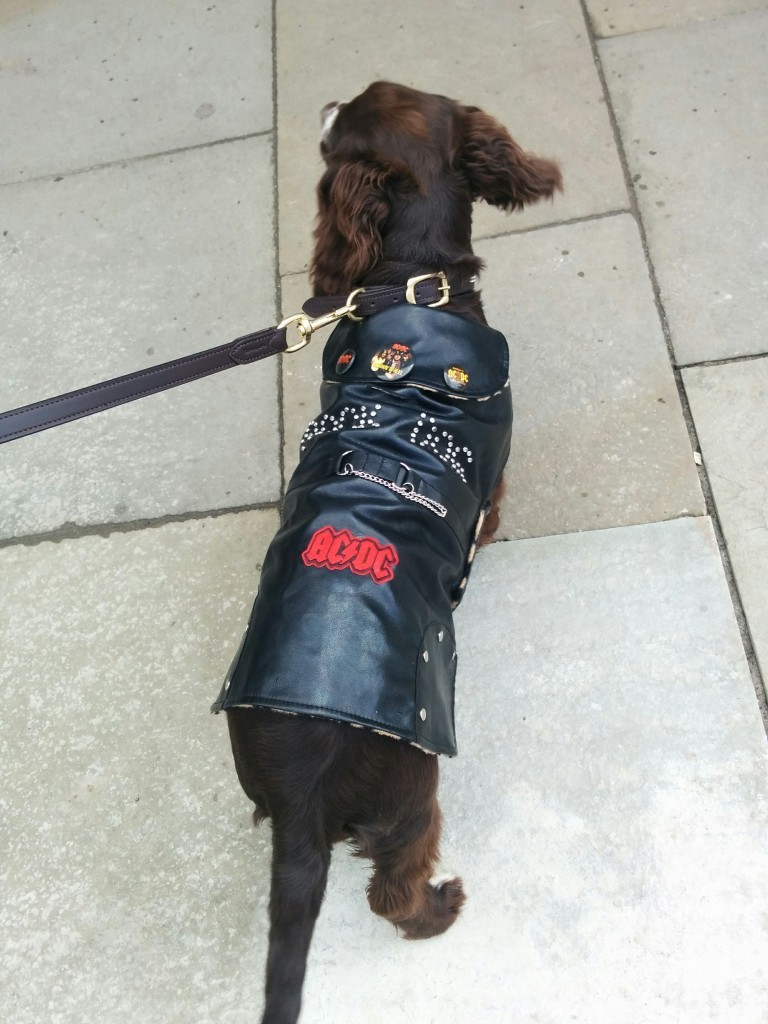 Sculptor John McKenna watched proudly as the covers were lifted to reveal the magnificent larger than life-sized artwork of Bon – microphone in one outstretched arm and a set of bagpipes tucked under the other.
The crowd also included Bonfest special guests Mark Evans,Tony Currenti and Bob Richards who all played with the band. and Melbourne fashion designer Mary Renshaw, whose new book Live Wire charts her friendship with the singer who was her soulmate.
Mary told The Courier it was an emotional first-time visit to Scotland.
"It is a fabulous thing to be here for, I have made so many friends," she said.
"It has been a wonderful experience – and I thank Bon for that."
Tonight's headliners, BON The AC/DC Show will be supported by Ferus Cane and the Smokin' Bugler Band.
There is a full programme lined up for tomorrow including a talk by Mark Evans about his time with the group during the Bon era, a performance by Tony Currenti and a talk by Mary about her new book and the letters she shared with the singer which have become part of AC/DC folklore.
Monday's edition of The Courier will have full coverage of the Bonfest weekend in words and pictures.